Binance Crypto WODL this week
Uf! We thought Crypto Wodl was over, but Binance once again surprised us.
After a few months without rewards, when you were just competing against others in the leaderboard, you once again have the chance to earn free crypto!
With this week's Binance WODL, you'll learn more NFTs, as this week's Word of the Day theme is Digital Art. This Binance Word of the Day is running from the 11th to the 17th of September.
Note: If you want to earn even more free crypto, we have a full series dedicated to quiz answers. You can visit it in our Learn & Earn Quiz Answers Archive.
What is Binance Crypto WODL
To celebrate Binance's 5th anniversary, Binance has introduced Crypto WODL, a crypto variation of the famous game Wordle.
It's a twist on the famous game named WORDLE. But in Binance's terms, you are guessing words related to cryptocurrencies and WEB 3.
To make our guesses a bit easier, the Binance WODL game has a different theme each week.
Also, the words you are guessing were always mentioned on the Binance blog.
How to play Binance WODL (Word of the Day)
To play Binance Crypto WODL, you must have an active Binance account.
Once you are logged into your Binance account, you can access the minigame. The minigame is located on the Homepage in the central panel if you are using the browser or desktop version of Binance.
If you can't see the minigame in the central panel, you can tap the "More" button under it to see all the latest news. A new tab will open. In there, select "Latest Activities" to find the WODL minigame.
To access Binance WODL in the Binance app, tap "more" on the main screen.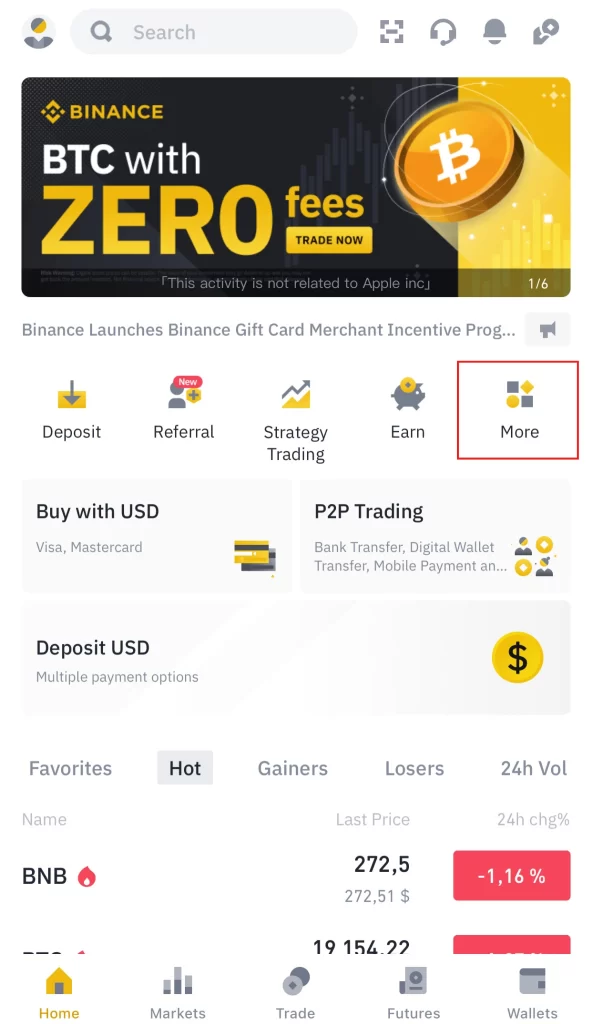 And under the Gift & Campaign part, you will find WODL. Tap it to play the game.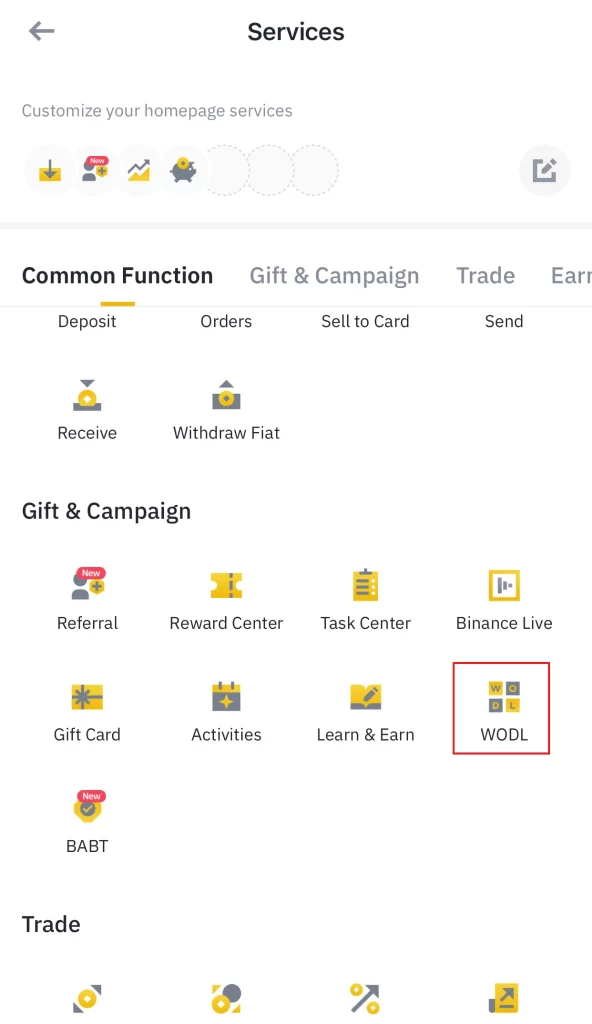 For easy access in the future, you can add the WODL game shortcut to your homepage using the button at the very top of the screen.
How to get two WODL answers a day
By default, you have only one guess a day. But you can get up to two guesses if you share an article.
The trick is that you can open the share link by yourself in an incognito window.
This way, it will automatically let you have a second guess.
This week Binance Crypto WODL Answers
If you are looking for the answers for today's Binance Word of the day answers, here they are:
Crypto WODL 3 letters answers
FAN
VIA
TAX
API
KYC
DEX
DAO
Crypto WODL 4 letters answers
HOLD
DATA
OFAC
SUEX
CODE
JOIN
RARE
TEAM
GIFT
Crypto WODL 5 letters answers
AUDIT
GLOBE
CYBER
ASSET
TASKS
BADGE
CLOUD
CLUBS
ORDER
BANDS
MODEL
TRAIN
Crypto WODL 6 letters answers
SIMPLE
GROWTH
VISION
ATTACK
SECURE
SERVER
CRYPTO
VOTING
UNLOCK
PLAYER
ENGAGE
Crypto WODL 7 letters answers
JUSTICE
LOYALTY
FREEDOM
CAPITAL
EDITION
PROTECT
MACHINE
PLAYERS
PAYMENT
ANALYZE
STAKING
PREDICT
DYNAMIC
Crypto WODL 8 letters answers
ADVISORY
APPROACH
RESEARCH
SHILLING 
EARNINGS
EVOLVING
SESSIONS
ALGORITHM
FEATURES
EXCHANGE
ULTIMATE
PLATFORM
FEEDBACK
OPTIMIZE
GREATEST
We at Help With Penny focus on providing accurate information for everyone. That's why we also make easily accessible answers to a wide variety of Crypto Quizzes.
Frequently asked questions
How many times can you guess a word?
You have five attempts to correctly guess a word that is between three and eight letters long. There aren't any clues up front. You must go completely blind on your first guess. But after you send the first guess, the color of each letter's box will change.

If the box turns green, that letter is in the right spot.
If the box turns yellow, the letter is located somewhere in the word, but you have it in the wrong position.
If the box stays grey, it means that the letter is not in the word at all.
How many words can I guess per day?
You can only guess one word per day. This means that completing all five needed words for the reward will take you five days.
But there is a little trick you can use to get two words a day. You can share an article to get an extra attempt. However, you don't need a friend to do that. Just open an incognito window in your browser and open the link yourself.