If you own some Tron (TRX), you may be looking for a way to add the Tron network to your Metamask wallet.
But there is a little catch. It is possible to add custom tokens to Metamask. But Metamask is an Ethereum network-based wallet; thus, it can only hold tokens created on the Ethereum network.
But there's one smart way to work our way around it. As an Ethereum wallet, MetaMask enables you to add Ethereum networks and forks of the ETH network. This way, we can also add Binance Smar Chain to MetaMask, which also supports Tron.
The downside? There's no. Once TRX is added to MetaMask, you just need to be careful about the network you are sending on.
Here's how to add a Tron token to MetaMask easily!
Can you Add Tron to Metamask
As was already said in the introduction, you are only able to hold the Binange-peg TRX token, not the TRX token on its native network.
But since (to put it very simply) Binance Smart Chain is built with the same programming language and is quite similar to the Ethereum one, it can be added to MetaMask.
And the only difference that comes to you is selecting a different network when sending or receiving your Tron tokens. You'll have to select BNB Chain instead of TRC-20.
How to Add Tron to Metamask
Adding Tron to MetaMask consists of three simple steps: you'll set up your wallet, add BNB Chain as a custom network, and then import Tron.
Download and Set Up Metamask
First thing first, when adding the Tron network to MetaMask, you will need your version of Metamask installed.
Metamask is available for smartphones and as a browser extension. Once you download it to your device, simply follow the steps on your screen. But in case you need more help with the creation process, we have a comprehensive guide on How to Set Up MetaMask Wallet.
Add the Binance Smart Chain to MetaMask
Now it's time to add the Binance Smart Chain to Metamask. BNB chain doesn't come prepacked with your wallet, so you need to do it manually.
To do so, open your MetaMask extension, click on your profile picture, and tap "Add network".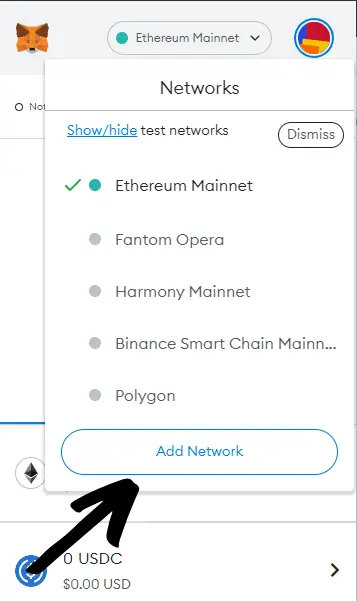 A new window will pop up where you need to fill in the network details. Fill in: 
Network Name: Smart Chain
New RPC URL: https://bsc-dataseed.binance.org/
ChainID: 56
Currency Symbol: BNB
Block Explorer URL: https://bscscan.com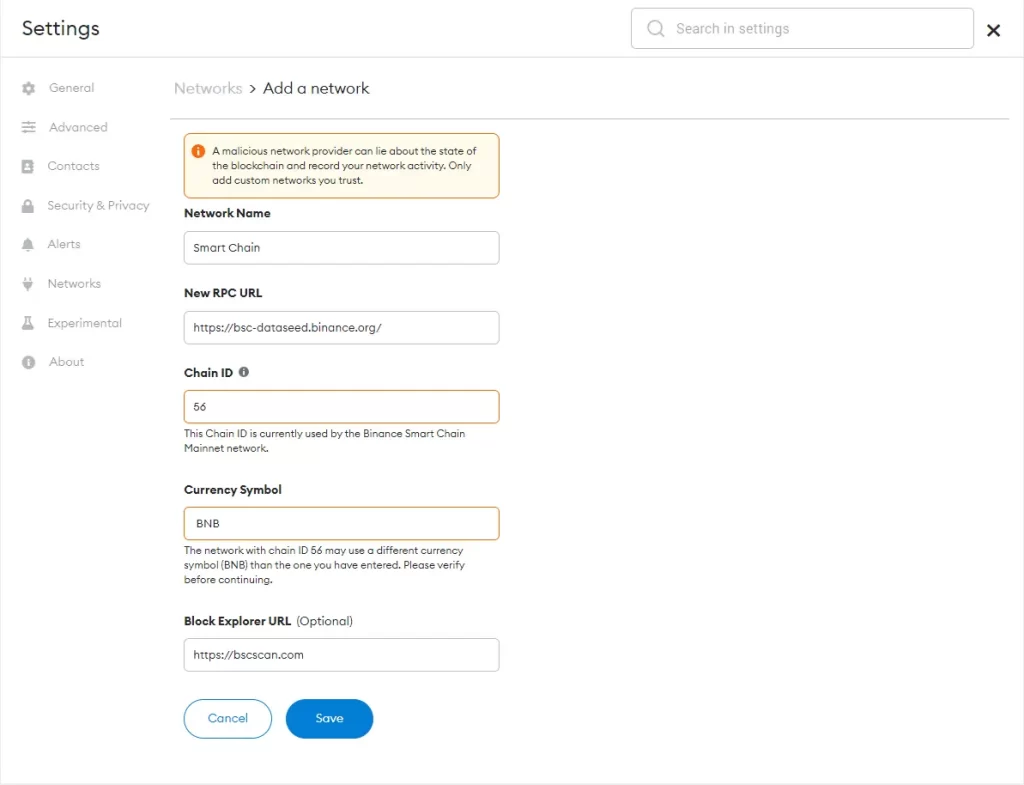 These details can be found in the official Binance guide, here.
After hitting Save BNB chain was successfully imported. Now, what is left to do is to add Tron itself.
Import Tron Token to MetaMask
Ensure you have Binance's Smart Chain selected and hit "Import tokens" at the bottom of the page. A little table will pop up asking for the Custom Token details.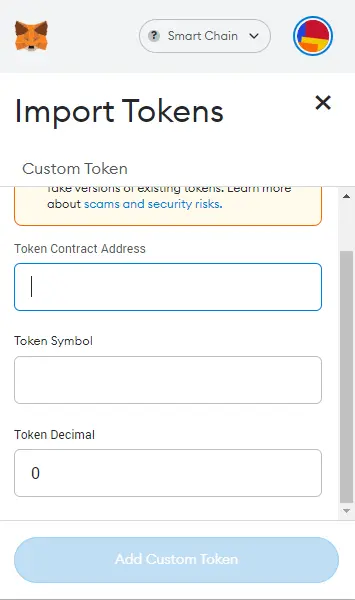 Where to get these details? There are many reputable sources to obtain contract addresses for tokens. But we like CoinMarketCap the best. It's very easy to find details of any tokens this way, and you can be sure that these details are correct.
Head to the TRX page on CoinMarketCap and find the section called "Contracts."
Here, you can copy the Tron contract address on every possible network where TRX operates. If you can't see the BNB Smart Chain contract as the main one, click on the little "More" button to see all the contracts.
You can either copy the contract address and paste it to MetaMask manually or have CMC import TRX to MetaMask automatically by clicking the little MetaMask logo.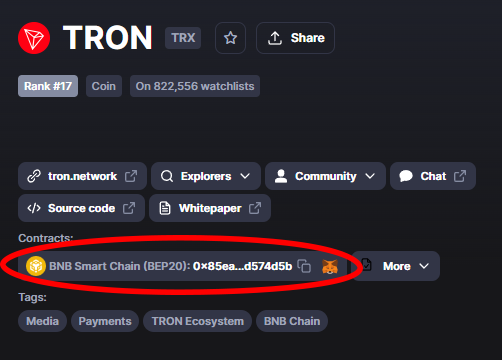 If you choose to do it yourself, head back to MetaMask and paste the contract address into the "Token Contract address" field.
All other information will be automatically filled in: TRX will appear as Token Symbol and 18 as Token Decimal.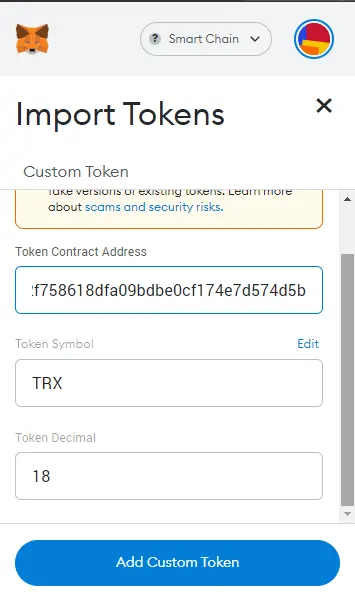 Add the token using the "Add Custom Token" button and confirm the import.
If you have done everything right, Tron will appear as one of your tokens in your MetaMask wallet. This will allow you to see Tron balance deposited via the Binance Smart Chain.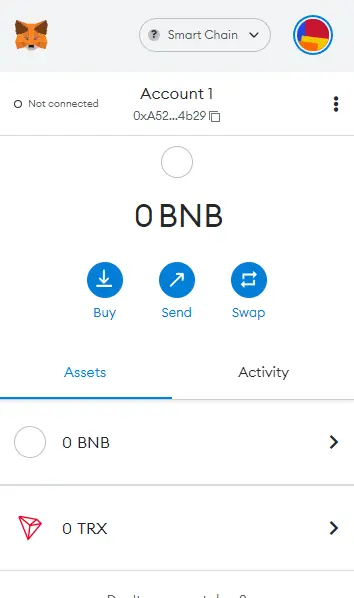 Conclusion
Adding Tron to Metamask is nothing hard. All you need is to have 2 minutes of time. Now you will be able to send and receive Tron on the Binance Smart Chain. And that's despite the fact that the Tron network itself cannot be added to MetaMask.
This process is similar to adding any other Network or any other Custom Token to MetaMask, for instance, Dogecoin or AVAX.