Nami is a browser-based wallet built on the Cardano network. It's a non-custodial wallet with its whole source code published on GitHub.
When doing research for this article, we find that Nami Wallet is actually very popular among users, right next to Yoroi. We still like Yoroi a bit more, as it seems more clean and easy to use (you can read our full Review on Yoroi Wallet here).
Your Nami wallet is locally locked behind a password – not exactly, as Nami's password works as a spending password; you're required to enter it only when you are withdrawing your balance.
But as it can happen to any of us, you can forget it, but what now? It is always possible to change your Nami password, and just recently, a new update rolled out where you can change your wallet password directly from the extension settings.
But if you lost your password, you'll have to re-import your wallet using the 24-word seed phrase you got during the initial setup.
In this article, we'll take a look at how to do exactly it. All this will take you just under a minute, so let's dive in!
How to Change Nami Password while Logged In
As long as you have access to your wallet and know your password, you can comfortably change it directly from the settings of the extension. You'll just need to navigate through a bunch of settings.
Step 1. Unlock Nami Wallet and Go to Settings
In case you are not logged and know your password log in to the extension. You'll, by default, land on your dashboard with an overview of all your tokens.
From there, you need to access the settings. To do so, tap on your profile picture, if you didn't change it, you'll be this adorable robot. And from the pop-up window, select "Settings."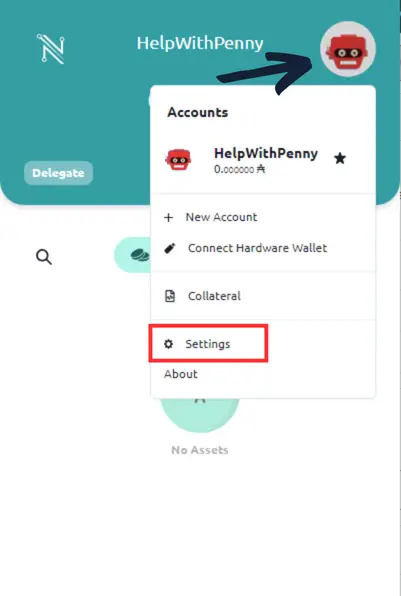 Step 2. Select "General Settings" and Choose to Change Password
Once you select settings, you'll be presented with three different options. You want to select the first one that will take you to general settings.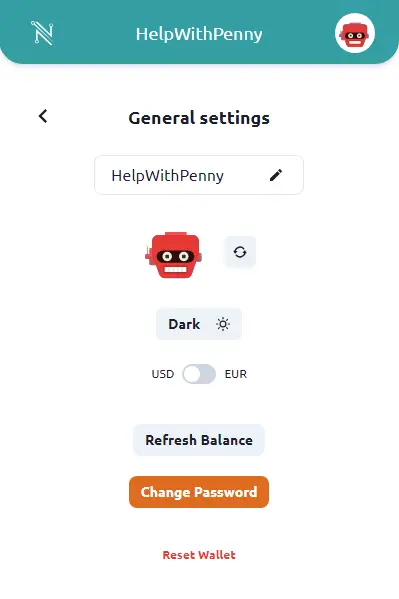 On this page, you can right away see the option to change your password.
Step 3. Change your Nami Wallet Password
Select the button to "Change Password," then enter your current one and the password you wish to change it to.
The most important thing with these types of passwords is to remember them. They don't need to be extremely strong, as they only lock your wallet locally – no one else can't use the password except from your own device.
Once you selected your password and saved it, you are all set.
How to Reset Nami Wallet Password
In case you forgot your wallet password and now can't spend any assets on the Nami Wallet, your only option is to reset it and import again using your recovery phrase.
Step 1. Delete the Extension and Install it Again
As you may have seen, there's a reset option in the general settings. However, not sure who decided that it's a good option, but you're required to enter your password in order to reset your wallet because you forgot your password.
So you need to delete the extension. Simply right-click it and uninstall it from your browser. Then visit the download page again and get it again.
Step 2. Select to Import Wallet
Once you get the extension again, you can either create a new wallet or import your existing one.
Select to import a wallet.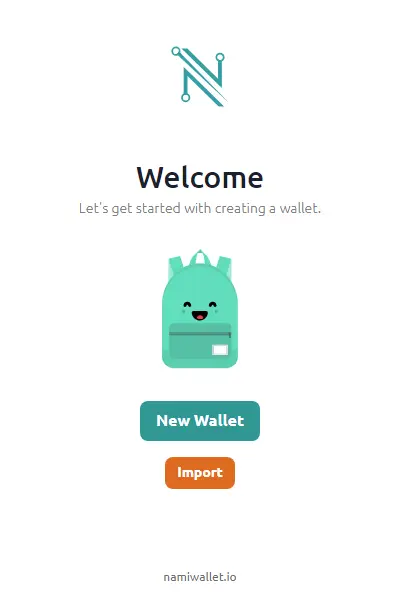 You then must select the length of your seed phrase. Standardly, Cardano phrases are 24 words long, but if you have a shorter one, select that.
Step 3. Enter the Recovery Phrase and Set your Password
Now, enter the Nami Wallet seed phrase you got during the initial setup. You need to enter all the words in the exact order you got them!
Then on the next page, set your spending password, and you are all set!
Conclusion
Changing your Nami password is very easy. At least as long as you know your current one. In that case, you need to visit settings and select the option to change the password.
However, if you've forgotten your password, you need to reset the wallet and import it again. Which wouldn't pose many issues if the developers didn't decide to put the reset button behind a password. So you need to delete the extension and re-download it and then import your wallet again.
Don't forget to check out our full guide on How to Set Up and Use Nami Wallet.