Finding a secure and reliable wallet to hold Cardano (ADA) can be challenging, as the options are limited compared to those available for Ethereum. However, this doesn't mean they don't exist; it just requires a bit of research. And we think we've found one that will be worth your time.
Yoroi is a simple, fast, and secure wallet made for Cardano (ADA) and Ergo (ERG). It's available as a browser extension for all popular browsers, with over one million downloads worldwide. And as a mobile app for both major OS – Android and iOS.
This non-custodial wallet combines a clean design with high performance, top-notch security, and exciting features.
This Yoroi review will walk you through all the interesting features and options, closed by a rating on a ten-point scale that will help you decide if Yoroi is worth downloading and using.
Key Features of Yoroi
Sending, Receiving, and Staking
You would expect a wallet to send and receive crypto; however, not every wallet can delegate your holdings to a stake pool. Yoroi wallet allows users to store and delegate staking ADA directly in their wallet.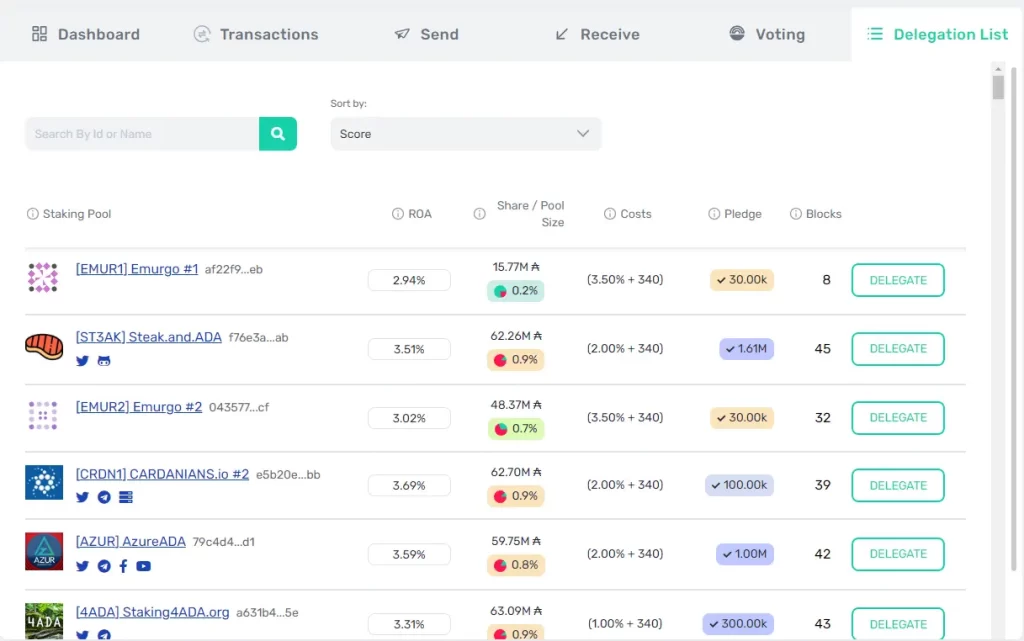 Yoroi features all the available Cardano staking pools, now numbering almost three thousand pools with different fees and rewards.
Vote on Cardano's Project Catalyst
In Cardano, every token holder holding at least a minimal stake can vote on proposals to develop or upgrade the blockchain and ecosystem.
The minimal stake is currently set at 500 ADA.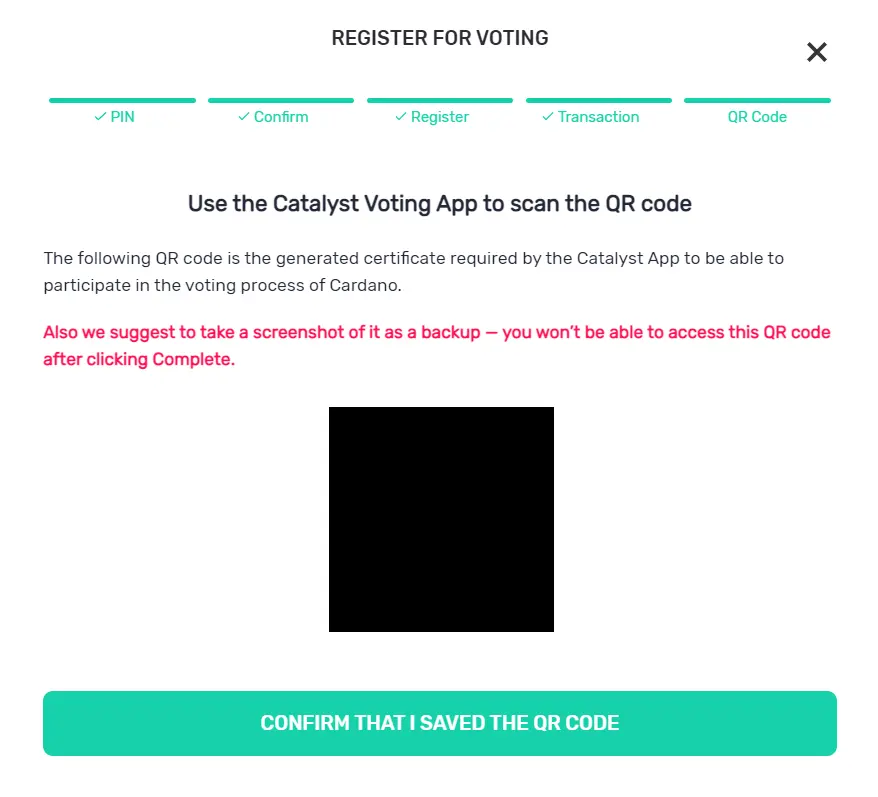 The voting happens through Project Catalyst – a community fund dedicated towards investing and supporting developers and making important decisions about the future of the network. 
Yoroi wallet allows you to vote directly from your wallet using the Catalyst Voting app. 
Two Wallet Versions Available on Yoroi
The Cardano Chain has two versions, differentiating in addresses and technology used.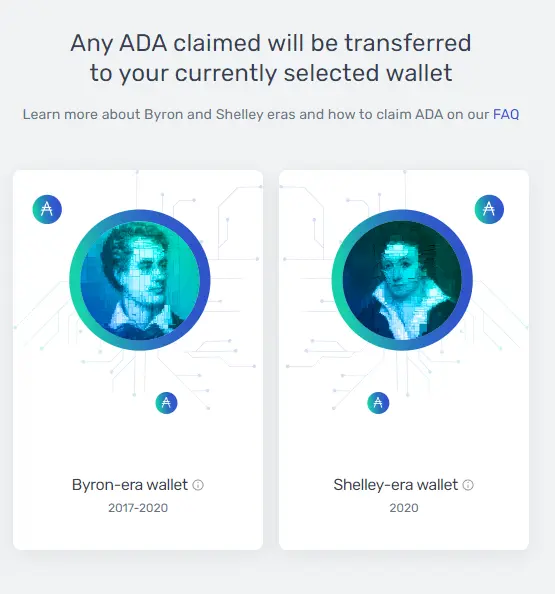 Older Byron Wallet, created between 2017 and 2020. It's still working just well. However, it is recommended to use the other version. 
Shelly Wallet is a standard, modern wallet supporting modern technologies. For instance, staking wouldn't be possible with Byron wallet. 
Even if you use the older Byron wallet, you can import it to Yoroi. You can also convert it to a Shelly wallet. But not convert it backward (Shelly -> Byron) 
Both versions also differentiate in addresses – the newer version of addresses starts with addr1, while Byron addresses start with Ae2 or DdzFF. 
Hardware Wallet Support
During the initial process of creating your wallet, Yoroi enables you to connect both Ledger and Trezor hardware wallets.
The process is quite simple; on the screen that appears after you install the extension, tap "Connect to Hardware Wallet."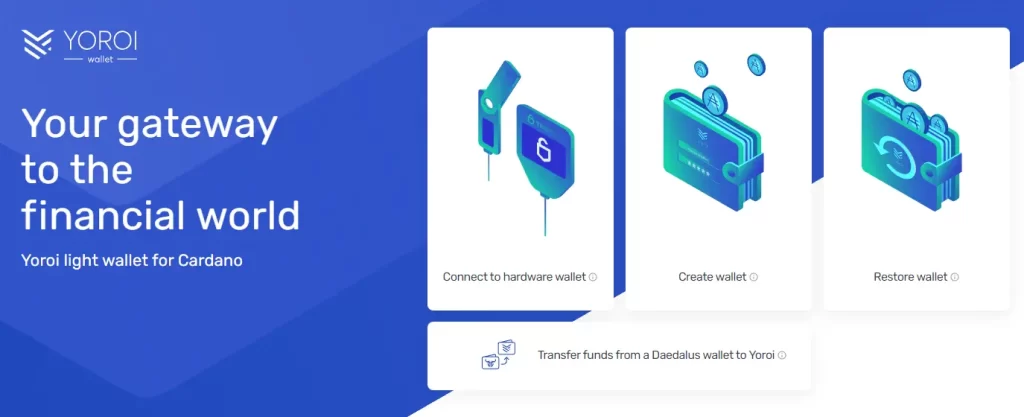 What is left is to follow the instructions on the screen, and Yoroi will connect to your hardware wallet.
Buy Cardano Directly from your Yoroi Wallet
Yoroi is connected to Changelly, a fast and easy online crypto exchange.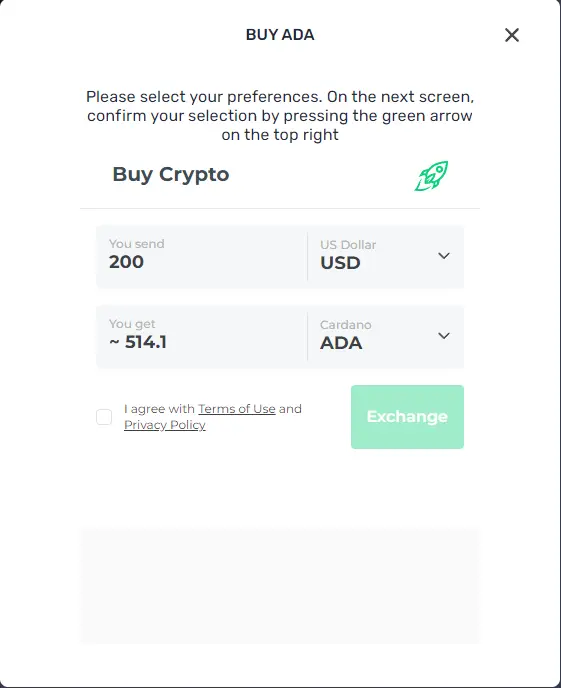 You can, with just a few clicks, buy any amount of Cardano with your credit card or other payment methods. Changelly charges just a 0.25% service fee on every transaction. And in just a few minutes, you can start staking or using your cryptocurrencies however you want.
Yoroi can Hold NFTs 
The latest version of this wallet can also hold NFTs. However, the NFT market on the Cardano network is not as popular as on other networks, you can still find and collect exiting pieces of art.
You can find your Non-fungible tokens under the "Assets" tab in the mobile app or in the dashboard on a desktop version.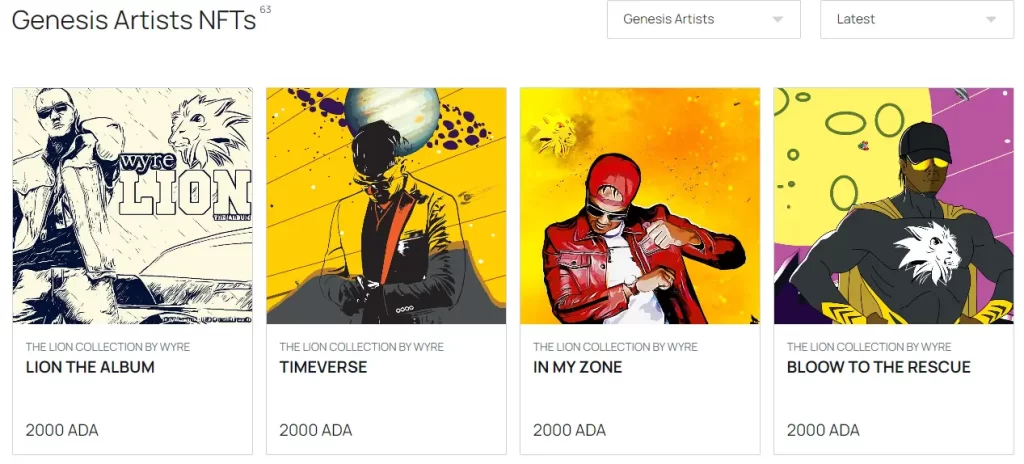 Yoroi is Light Wallet
Apart from being simple and fast, the Yoroi wallet is also a Light wallet. Light wallets don't need to download the full copy of the blockchain. Instead, they connect to trusted servers and access only what's needed.
So Yoroi saves both your mobile battery and internet connection.
Yoroi is Open-Source Wallet
Safety is the number one priority when it comes to crypto wallets. And having an open-source wallet like Yoroi is a good guarantee of security. Because no one can hide something dangerous in the code that could compromise your assets. 
You can access the full code to the browser extension here and for the mobile app here.
Security Overview
Let's start from the beginning. As was already said, Yoroi is an open-source wallet. That's some plus points. 
After you download the extension or the mobile app, you are prompted to create a spending password. The spending password serves as a variation to log-in passwords, which you will find on MetaMask, TrustWallet, and others. But it is not used to log-in to your wallet, but just to confirm transactions. 
The spending password is also associated with issues that users have informed us about, and we have encountered them in the course of this Yoroi review. Sometimes, the spending password will unsuccessfully decrypt your encrypted private key, and you'll get a Decryption error.
But it is not usually a code or server issue, but something completely unexpected. Yoroi mobile app automatically capitalizes the first letter of your password. And you can try entering your password over and over again without success until you notice that your password is entered wrong.
The mobile app is also secured by a 6-digit pin. 
What is also worth noting is the fact that you can't view your recovery phrase after you leave the setup phase. Some might take this as an advantage – no one will see your seed phrase, even when they know the spending password. We instead take this as a little disadvantage. Since Yoroi is a non-custodial wallet, you cannot access your wallet from anywhere else but your own device. 
This can put you in an awkward situation if you forget both your spending password and recovery phrase. In that case, you can't recover your wallet to change your password or send your holdings away.
We also tried to find some Yoroi hack stories and didn't find any. We only stumbled upon stories and Yoroi reviews where people were too embarrassed to admit they felt for a crypto scam. Unfortunately, a high number of phishing and other fraudulent attempts are common among any crypto wallets.
Supported Coins
Although Yoroi is a Cardano & Ergo wallet, those two aren't on the same network. Thus you can either create a wallet on the Cardano blockchain or on the Ergo blockchain. But since you can create multiple accounts on Yoroi, it's not a big deal. We have not tested wallet capabilities when it comes to Ergo during our Yoroi review; however, we assume that the user interface and features are the same as with Cardano.
Also, as far as we know, there is no option to add custom tokens working on the Cardano network. However, from what we have discussed with the community, you can send Cardano native tokens to Yoroi, and they will automatically appear in the asset list.
Conclusion
This Yoroi review might have convinced you that this wallet is an excellent option for managing Cardano funds. Although we found some minor drawbacks, Yoroi offers perfect security, easy navigation, a user interface, and some fantastic features, so we can't do anything but recommend this wallet.
Let's wrap up this Yoroi review with a point rating and summarize the qualities and drawbacks.
This time we took a bit critical look and reviewed a Cardano wallet Yoroi. Although it is a great wallet, we got some complaints about some features. However, these drawbacks do not compromise this wallet's quality or security.
We especially don't like the missing option to view your seed phrase. Although many of us are organized, it can quickly happen that you leave your seed phrase hidden somewhere. The next thing left is forgetting your spending password, and you can't do anything to get your funds, even though your wallet is still installed on your device.
Furthermore, one technical shortcoming is that Yoroi mobile app automatically capitalizes the first letter of your password. If you're observant, it isn't a drawback. Otherwise, it could cost you your temper.
Besides that, we enjoyed the clean, slick design and ease of use.