Are you looking for a way to completely anonymously buy or sell your bitcoin or other cryptocurrencies? Bitcoin ATMs have been increasing in popularity in recent years. They make selling or buying Bitcoin incredibly easy. 
They work a little differently from regular ATMs. That's why here's this step-by-step guide explaining how to use such a Bitcoin ATM. Let's dive in! 
What is a Bitcoin ATM
A bitcoin ATM or BTM is a machine that lets users buy bitcoin and other altcoins with cash or a debit card. They work either one way or two-way. They either allow only the purchase of cryptocurrencies or also the sale.
The main distinction between them and conventional ATMs is that they connect to your cryptocurrency wallet rather than your bank account.
Find nearest BTMs
They are often placed in places with a large number of people. So you will often find them in shopping centers or railway stations. 
To find out where the nearest BTM is, just type "Bitcoin ATM near me" into google. And a list of all Bitcoin ATMs near you will come up. Alternatively, you can use sites like Coin ATM Radar. It will list all the nearest BTMs including supported cryptocurrencies, usage fees, and daily limits.
A quick look back at Bitcoin ATMs – History of BTMs
Already in October 2013, the first Bitcoin ATM was opened. It happened in a cafe shop in Vancouver, Canada. Which is relatively shortly after the emergence of cryptocurrencies. When you consider that Bitcoin was launched in 2009. Since then, Bitcoin ATMs have become very widespread. And to date, there are over 14,000 of them in the world.
In the chart above you can see the number of Bitcoin ATMs as of 2016. In just three years since the launching of the first BTM, coverage has already been pretty decent. Even to date, the largest number of ATMs is concentrated in North America. Approximately 83% of global BTMs.
How do Bitcoin ATMs work
Bitcoin ATMs are connected to the bitcoin network and allow users to purchase Bitcoin and other altcoins with deposited cash or with a debit/credit card. Typically you won't be required to manually insert your BTC wallet address. Instead, BTMs have a QR code reader where you simply scan the QR code to your wallet. 
However, the undeniable advantage of these ATMs – anonymity – is lost if you want to buy a large amount of BTC. In that case, you can be asked to fill in your phone number or verify yourself another way. 
And a relatively small amount is needed to be asked for verification. Since bitcoin ATMs support purchases usually in a maximum amount between $1,000-$10,000. 
How to use a Bitcoin ATM
The process of exchanging FIAT currency for Bitcoin or another cryptocurrency is quite simple. The Bitcoin ATM itself will guide you through the entire process. 
Depending on the ATM issuer, you can be requested to prove your identity. You will enter your phone number, where you will receive a verification code. You may also be asked to scan your ID card, driver's license, or another government-issued document. In that case, you will lose your anonymity. 
Then simply scan the QR code of your wallet, where you want to receive your purchased Bitcoin. It's important to have a wallet created beforehand. You can use either an Exchange wallet or any other wallet. For example, the software wallet Exodus. 
The last thing to do is to enter the amount of money you wish to buy Bitcoin for and insert the money. This works much like any ATM that accepts cash deposits. The Bitcoin ATM will one last time tell you how much BTC you will get for your money and you confirm everything. 
Your purchased BTC should appear in your wallet soon. Usually, you need six network confirmations, so don't be concerned if your crypto will not appear in the digital wallet right away. It may take from one minute to a few hours.
If the ATM also supports selling BTC, the process is slightly different. In the beginning, you verify your identity in a fairly similar way. After that, an address will appear to which you send the cryptocurrencies you want to sell. Some machines will give you the money immediately, with others you have to wait for a certain number of network confirmations.      
Fees and charges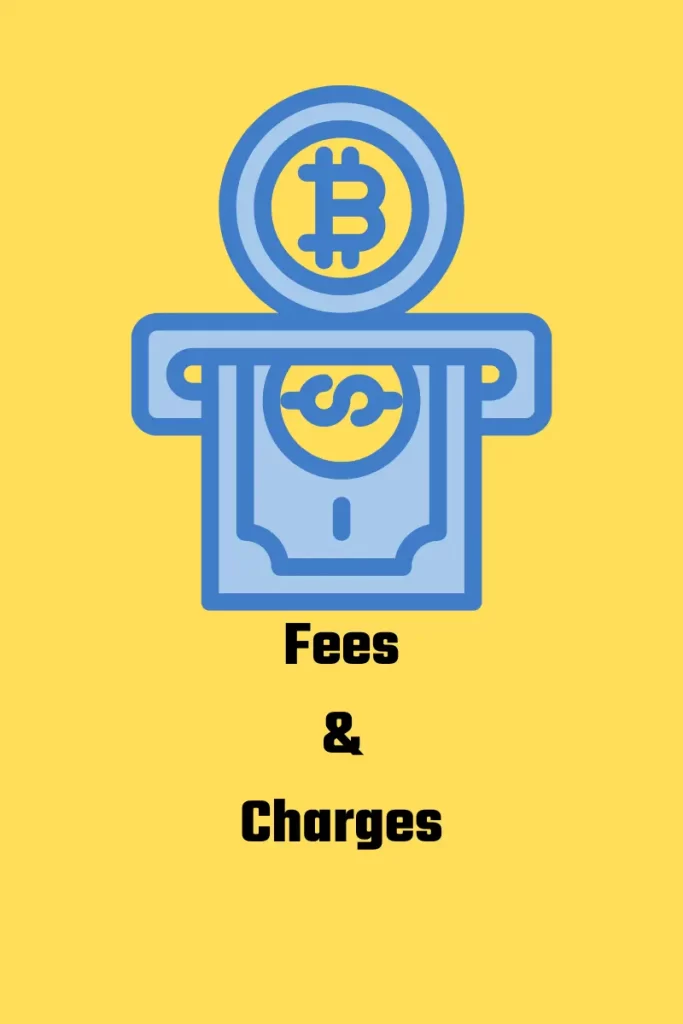 Users are essentially charged a fixed percentage fee for every use. These fees are usually very high. You can check fees at the Coin ATM Radar website. Typically the fees are up to around 12%.
In addition to the high fee, you may also be surprised by the large spread. That means that the price of BTC may currently be $20,000, but you'll be making the purchase as if it was $22,000.  
Pros and cons
+ A fast and reliable way to purchase or sell cryptocurrencies
+ Often entirely anonymous
+ No need for a bank account or debit/credit card
– Very high transaction fees
– Very big spread
– Can't be used for large transactions
– They are not as common compared to traditional ATMs 
Conclusion
Although it doesn't seem like it, Bitcoin ATMs have been around for quite a long time – the first one was launched in 2013. During that time, they have often been used for money laundering. For this reason, the government has begun to regulate their use so they may require verification of identity.
I see their main use in their possible anonymity. If the BTM requires identity verification it becomes rather useless. This is due to the high fees, commonly around 12%, and the large spread. 
After all, you can create an account on an exchange like Binance or Coinbase in a few minutes with fees under 0.1%.