Everyone new to crypto trading faces the same difficulties with the interface, wording, and the whole trading process. We have all been there; one of our writers lost around 400 USD just because of accidentally closing a position.
It might be a good idea to try to make a few first trades on a demo account and get familiar with the interface and what and how it works. Fortunately for us, Binance has a feature like that. It offers Mock trading for Binance futures in a testnet environment that can help you sharpen your trading skills.
This quick guide will teach you how to access the Binance Demo account called Mock trading.
What is Binance Mock Trading
Mock trading or paper trading is a process in which exchange gives you access to a trading account without risking your money.
Before crypto and stock trading transitioned onto the internet, traders practiced their trades by drawing them out on paper. That's where the term paper trading comes from.
Mock trading isn't just valuable for beginner traders; it can help advanced traders find out how the platforms work or try new trading tactics.
How to use Binance Demo Account
To activate the Binance demo account, you'll have to create a new (or log in to your) account and go to futures trading. Finally, activate Mock trading in the settings and approve the connection to the testnet. Let's see how.
1. Log in to Binance
First, head to the Binance website. Either type in the URL or search for "Binance" on google. Alternatively, you can get there by using this link: https://www.binance.com.
Now log in to your Binance account. You can enter your email or mobile number in combination with your password. Alternatively, if you have Binance mobile app, you can scan the QR code to log in automatically.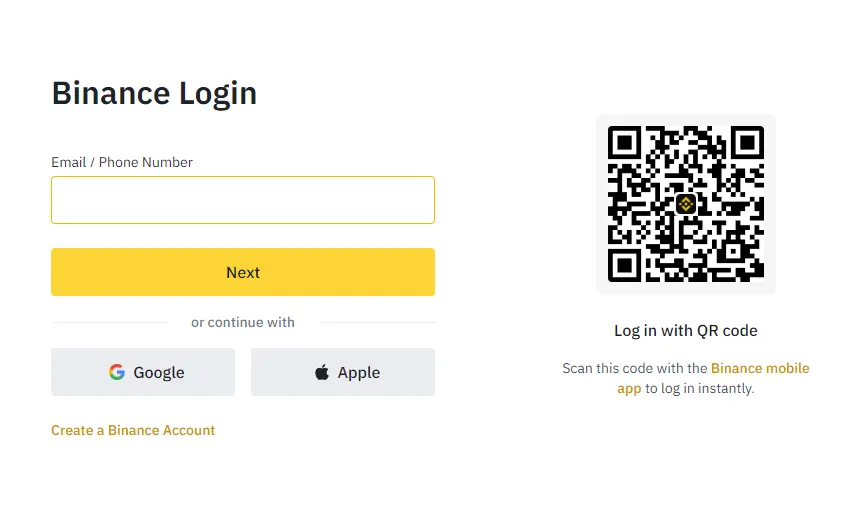 If you don't yet have a Binance account, you can create one using the banner below, which will give you 5% back on paid trading fees.
2. Visit Binance Futures Page
Using the upper bar, move your mouse to Derivatives and tap "Binance Futures Overview."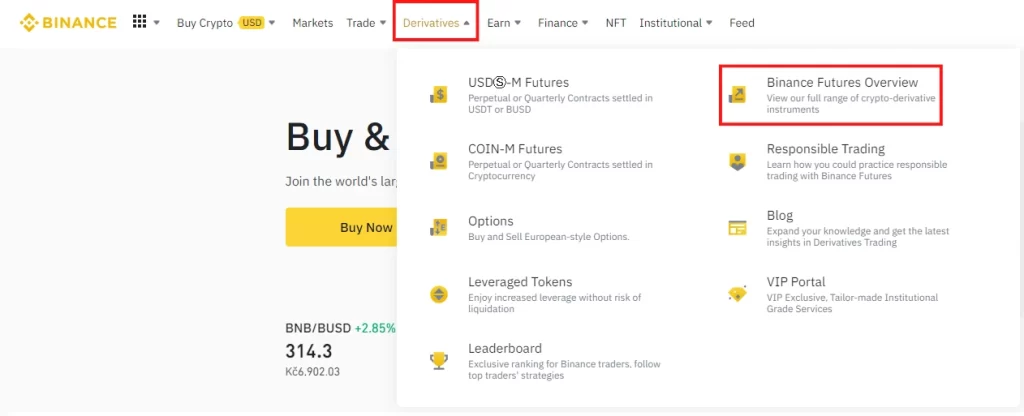 3. Select "Mock Trading" in the Menu
Once you get to the futures page, hover over the little profile icon in the top right corner. A new menu will show up, where you can find "Mock Trading."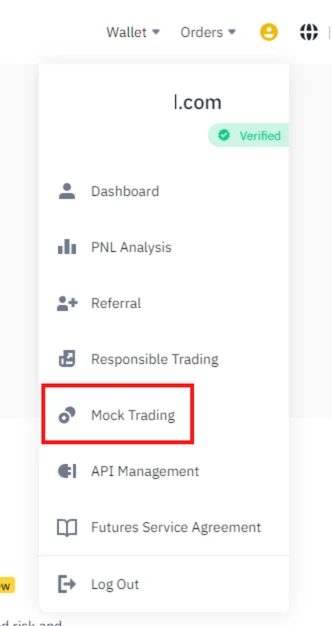 3. Connect your Main Account to Binance Demo Account
Now, you'll need to approve the connection of the demo account to your main account.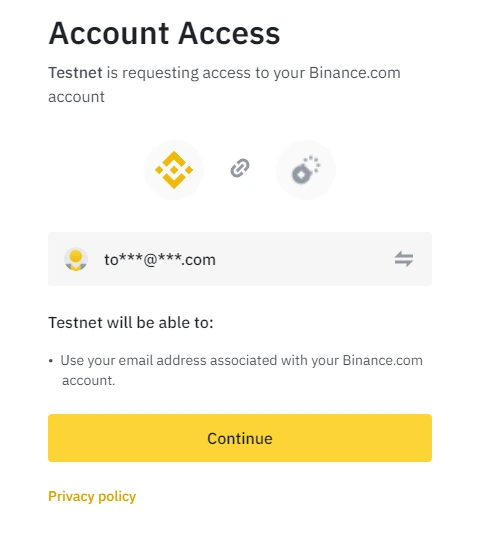 Those two accounts will be linked, but your finances will stay stored in your main account.
Once you approve the connection, it'll redirect you to the futures trading.
The user interface looks exactly the same, apart from a few details that will help you tell apart the demo account from live trading. Firstly, you'll see a big yellow "Return to live" button in the right corner. Secondly, you can see that your balance is set to 15,000 USD, which you probably didn't have earlier. And lastly, the URL contains the word "testnet."
Conclusion
If you want to try advanced trading techniques and futures trading, the Binance demo account might be the right for you. You are given a 15 thousand-dollar balance squander, buying long or short positions.
Once you feel ready, you can tap the "back to live" button and start trading with your own money.