It's now a long time since PulseChain finally launched the mainnet. But that doesn't stop you from getting yourself familiar with the blockchain on the PulseChain TestNet.
PulseChain is a cost-effective fork of the Ethereum Network that tries to improve everything there is. With lower fees, faster transaction time, and a proof-of-stake concept that is easy and intuitive, so you can become a validator too from your own device in just a few minutes.
But with such a robust system, you may want to start exploring the network using TestNet. In this article, we'll give you the RPC and chain settings so you can add PulseChain TestNet to MetaMask and will also show you how to claim free TestNet tokens. Let's dive in!
What is TestNet, and What are PulseChain TestNet Tokens Good For
In a nutshell, a testnet is a network that runs parallel to the main network, such as Bitcoin or, in this case, Ethereum, but is used solely for testing purposes.
TestNets allow developers and users to test out new features, applications, or smart contracts without risking real cryptocurrency on the main network.
After all, developing an application in any programming language is a game of trial and error. And you wouldn't want to lose your assets because of a bug. So another benefit is that developers can identify and fix bugs before releasing their applications or features to the public.
Another use case of testnets is that they are also very useful for experimenting with new ways to complete transactions or for complete beginners to do their very first few transactions completely risk-free.
Almost every network has its own testnet environment. You can notice that when importing any new custom network to MetaMask. You'll usually be given the option to choose between mainnet or testnet.
Also, note that coins and tokens obtained on the testnet network don't carry any monetary value. You can get them completely for free and send them from one wallet to another freely.
How to Add PulseChain TestNet to MetaMask
The PulseChain TestNet is currently available in version 4. While you may still find guides giving you network details for older versions, it's not recommended to take that route.
Picking an older version of the network doesn't carry any benefits, and you won't likely be able to get testnet tokens on that version too. So make sure that the RPC URL does contain "v4."
To add the TestNet to your MetaMask wallet, start by unlocking your wallet. Once you successfully accessed the wallet using your password, open the network selector at the top of the extension. This'll bring down a menu that includes all your available networks and a "Add network" button.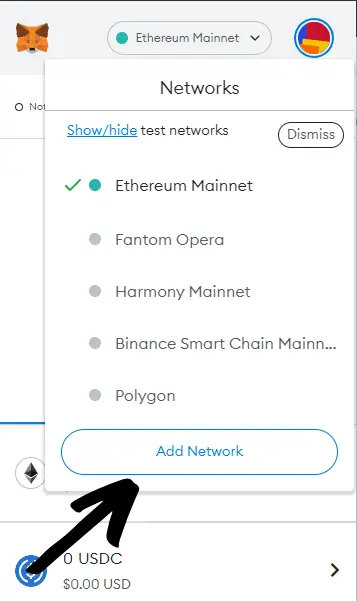 A new window will pop up where you need to fill in the network details. This includes the network name, RPC URL, which is like a communication point for blockchain data, Chain ID, Currency Symbol, and block explorer URL.
All these details can be usually found in the official documentation of the given network. And it's no different with the PulseChain TestNet. You can find them here. The network details are:
Network Name: PulseChain Testnet-V4
New RPC URL: https://rpc.v4.testnet.pulsechain.com
Chain ID: 943
Currency Symbol: tPLS
Block Explorer URL: https://scan.v4.testnet.pulsechain.com
After that, hit the "save" button, and PulseChain TestNet will be imported to your MetaMask as a custom network.
How to Get PulseChain TestNet Tokens
The quickest way to get PulseChain TestNet tokens is through the official faucet. All you need to do is to enter your wallet address and click request. And shortly after, you'll receive 10 tPLS tokens. Like that you can request to get the tokens any number of times. However, it's limited to one request every 24 hours.
That's because even though the tokens are technically worthless, the network still uses computing power to confirm the transactions. If you could get tPLS just by pasting your address without limitations, it could lead to spam attacks.
Copy your address from the MetaMask. No need to worry about copying the wrong address since your whole wallet shares just one.
Paste the wallet address into the window and tap "Request."
Wait a minute or two, and free 10 tPLS will meet your wallet.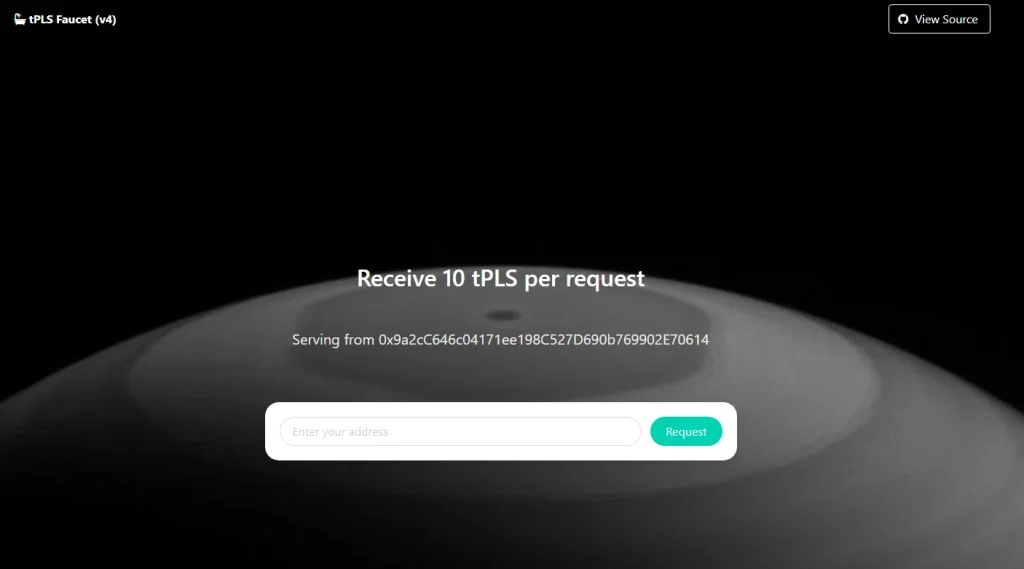 Conclusion
Getting yourself familiar with a TestNet environment is a great way to start with any network, including PulseChain.
You can simply import the network to your MetaMask by entering the network details we provided. Then you can request 10 free tPLS tokens every 24 hours to play with and test different functionalities.