During the past couple of months, we have supplied you with a long list of the right answers to all kinds of Binance quizzes. And every time you successfully complete any quiz or activity with a reward on Binance, these rewards are distributed in the form of vouchers you can redeem.
And as we found out, many people don't know where to find and redeem those Binance vouchers. So today's quick guide will teach you how to redeem your reward vouchers on Binance on every platform.
How do Binance Vouchers Works, and Their Types
Binance reward vouchers come in many different forms. What all have in common is that they are non-transferable and have an expiry date. What also have, unfortunately, in common is that they don't come with a notification, so it's pretty easy to miss one.
The types of reward vouchers are:
Token or Cash Voucher that gives you free tokens to your spot wallet.
Cashback Voucher. After activating this type of voucher, you'll get back all trading fees paid in the given time period up to the maximum amount written on the voucher.
Futures bonus voucher that gives you tokens used as collateral for futures trading.
Margin 0% voucher. With this type of voucher, you can enjoy interest-free loans. This means longing or shorting crypto with leverage without interest.
VIP upgrade voucher that will upgrade your account level. The main benefit of this voucher is lower fees on higher levels.
Flexible or Locked Trial funds. With this voucher type, Binance will create a flexible or locked earn for the value of the voucher. Although you don't own the assets that are subscribed to those earned products, you enjoy the interest.
How to Redeem Binance Voucher on Desktop
To redeem vouchers on desktop, you must log in to your account, navigate to the profile icon and go to the reward center. There you can redeem any available vouchers. Let's see how.
1. Log in to Binance
First, head to the Binance website. Either type in the URL or search for "Binance" on google. Alternatively, you can get there by using this link: https://www.binance.com.
Now log in to your Binance account. You can either enter your email or mobile number in combination with your password. Alternatively, if you have Binance mobile app, you can scan the QR code to log in automatically.
2. Go to the Reward Center
Once you are logged in, move your cursor over to, and tap the little profile icon in the top right corner until a new menu opens up. Then, from the drop-down menu, select Reward Center. Note that it can also be called "Coupon Center," as with our version of Binance.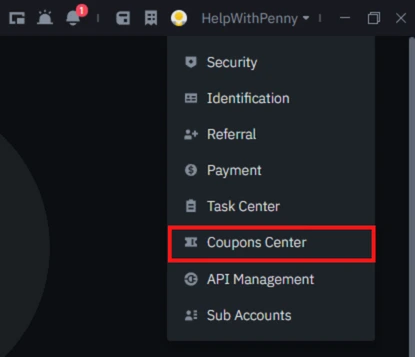 3. Redeem your Binance Vouchers
Once you are in the coupons (reward) center, you can redeem any available vouchers by tapping the "Redeem" button located on the coupon.
There are two other statuses that you can encounter. That is "Expired" or "Redeemed." With both of these, you can no longer redeem your voucher. So make sure to periodically check this page after you have completed any Binance quiz or similar activity.
How to Redeem Binance Vouchers in the Mobile app
The last step is the same with desktop and Binance mobile. The difference is where the reward center is located.
To find your vouchers in Binance mobile, tap "More" on the app's homepage.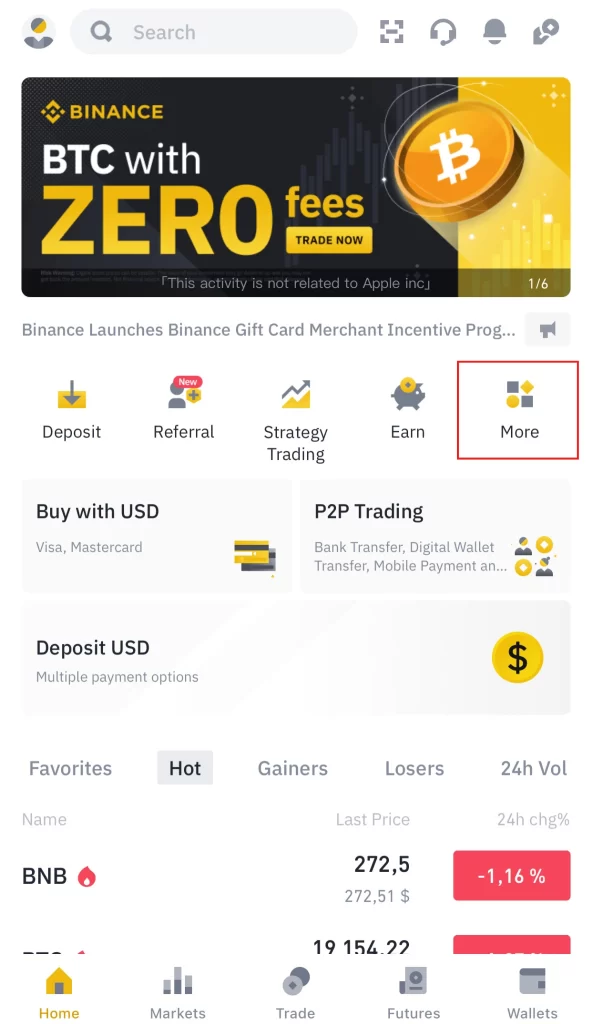 Then scroll down to the "Gift & Campaign" section and tap "Reward Center."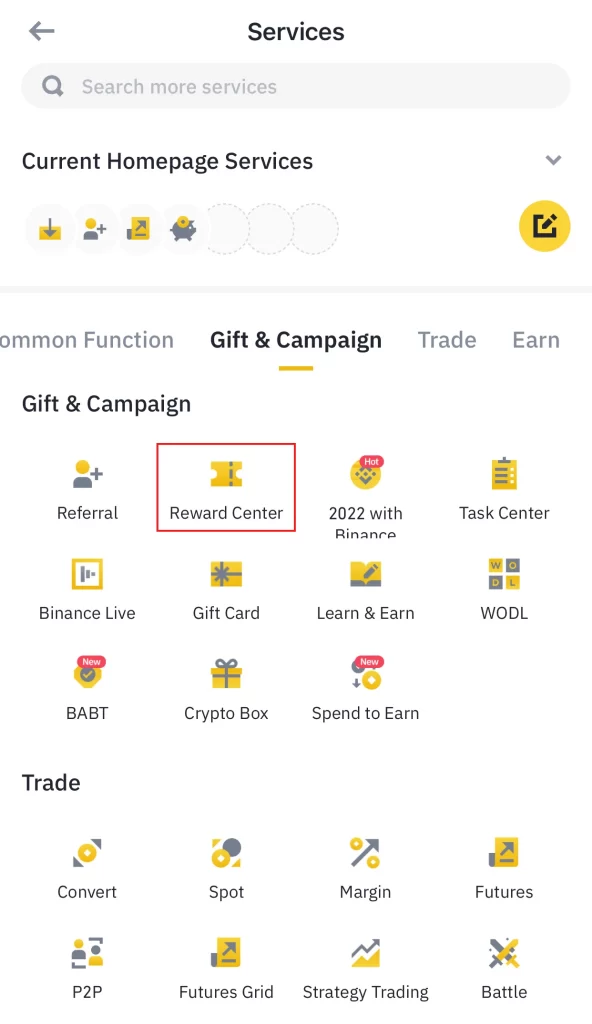 Finally, you can redeem your Binance vouchers the same way as we described in the desktop section.