Have you ever wondered How many day traders lose money? I'm sure you've wondered if trading in the stock market is complicated. And that it can't be profitable. And this is not an article to convince you otherwise. Quite the opposite. This article is meant to answer the question of How many day traders lose money and convince you that it is more profitable to hold stocks and cryptocurrencies for the long term. At least for most people.
Day to day trading of cryptocurrencies and stocks is hard. It requires a lot of discipline, technical analysis, and a lot of dedication. You will not become a successful day trader in a week or in a month. You have to study hard and a lot of cases involve luck. The extent to which luck plays a role was also reported in this study.
So let's get started and answer the question of How many day traders lose money.
What was examined and How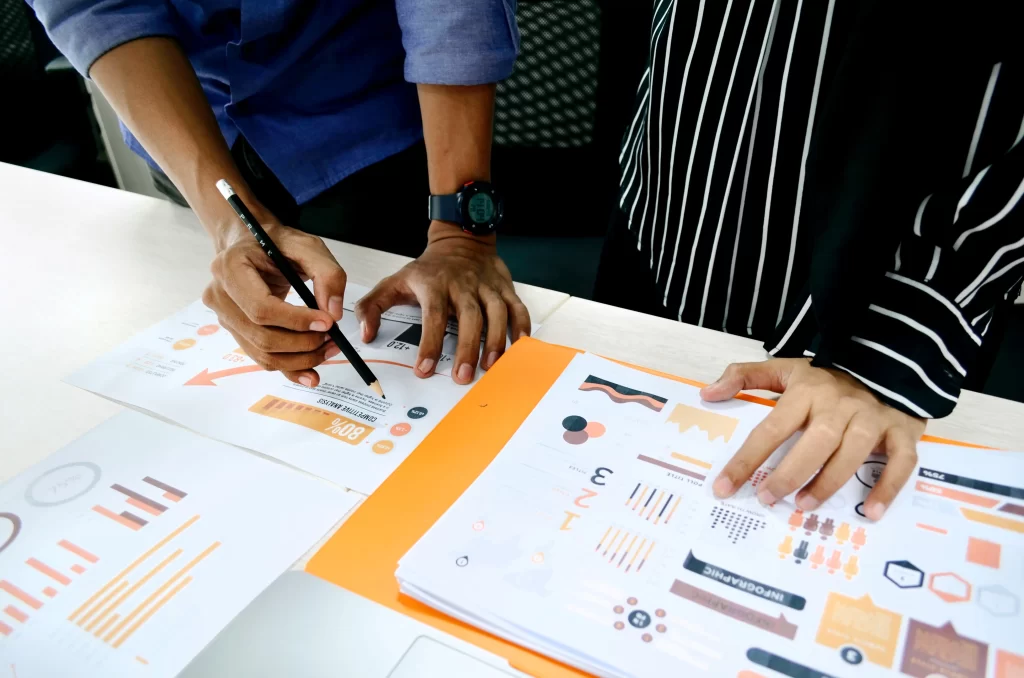 A Brazilian study, that examined day trading, from June 2020 found, that 97% of day traders lose money. This is not the only data it came up with.
The study authors, Fernando Chague, Rodrigo De-Losso, and Bruno Giovannetti observed all day traders who started day trading between 2013 and 2015 for two years. It is important to mention that only one asset was watched. Mini-Ibovespa futures – preferred asset by day traders in Brasil. The third world most traded index equity features and options contract. The study can be found here.
In total, they obtained data from just under 20,000 people, of which 1,551 were trading at least 300 days – these were our subjects. 
Who were the subjects of the study
For the purpose of this study, day trading was as follows.
"Day trading is the activity of buying and selling the same financial asset on the same day in the same quantity." 
In a real example it means the following:
| | |
| --- | --- |
| Time | Assets |
| Start: 7 am | $0 BTC |
| 8 am | $100 BTC |
| 1 pm | $300 BTC |
| End: 8 pm | $0 BTC |
Day trading can be something like this.
This study was based purely on day trading as explained above. Several studies have also previously evaluated the performance of traders, but these have included both people who are considered "day traders" and people who trade frequently in the same calculation 
That's why previous studies have come up with a result of around 20% – 20% of people who trade daily and regularly are in profit. And that's why our answer to the question of How many day traders lose money seems so extreme – only 3%.
How many day traders lose money
"Only 17 individuals (1.1% of 1,551) earned more than the Brazilian minimum wage (US$ 16 per day), only eight individuals (0.5% of 1,551) earned more than the initial salary of a bank teller (US$ 54 per day), and the individual who earned the most earned US$ 310 per day on average."
Thes also found no evidence that day traders improved their strategies over the course of 300 days. Meaning that traders did not learn from their mistakes. It may also indicate that luck is needed to succeed in active trading more than a refined strategy.
How to not lose money trading
Personally, when someone asks me if they should start day trading I am usually against it. Precisely because of the fact that you can't time the market. And usually when someone asks if they should start that's why they shouldn't start.
The fact that a person can't decide whether to start or not means that he or she will make rushed, undecisive, decisions possibly afterward, during the actual day trading.  
But the best practice on how to not lose money while trading is to:
Set your risk-to-reward ratio.
Be clear about how much you are willing to lose and whether the asset is worth the risk. It is always a rule that the greater the possible reward, the greater the risk. If you want to earn much you have to be willing to lose much. If you don't want to take too much risk, stick to proven assets. Don't go into any speculation. But remember – No investing is risk-free.
Diversify
Even if you are willing to take higher risks don't put all your eggs in one basket. Balance high-risk assets by buying something less risky.
Emotions aside
 When trading, don't let your emotions get in the way. Don't panic sell, and do not be influenced by FOMO… Your emotions can do you more harm than good. Always consider every move carefully.
Also, once you have succeeded, it does not mean that you have discovered the recipe for luck, but everything can turn around in a moment.
Also, don't forget to keep your expenses low, rebalance frequently, and do your research.
Conclusion
Investing is scary, day trading even scarier. Definitely don't make rash decisions – questions like "Should I quit my job and day trade for a living" are really not appropriate. Start slowly and maybe in time you'll be confident enough to actually start day trading full time. 
So a quick summary of the result of the study and the most important answer to the question of How many day traders lose money:
97% of day-trading people lose money.
Of those losing money, none have improved or adjusted their strategies to prevent losses over the duration of this study.
Even if day traders were in profit only 26 individuals out of 50 (3% from all subjects) earned a daily average of more than the minimum wage ($16).