If you want to access your MetaMask wallet, you need to input your password. You create this password when you use your crypto address for the first time, and the password is used to access your assets locally.
However, especially during long working sessions, your wallet may run into some common errors, for instance, no keyring found error, or even if your balance is not updating. Fortunately, most of these errors are easily fixed by simply logging out of your MetaMask wallet.
In this article, we'll show you how to log out of the MetaMask extension and mobile app. In addition to that, we'll show you an easy trick to make your wallet automatically lock after a certain period. Let's get to it!
How to Log Out of the MetaMask Extension
If you are using MetaMask on your desktop device, it's as easy to log out as clicking one button. However, this button is a bit hidden.
To find it, open the MetaMask extension and tap on the account icon found at the top right corner of the window.
Then, from the drop-down menu, select the "Lock" button.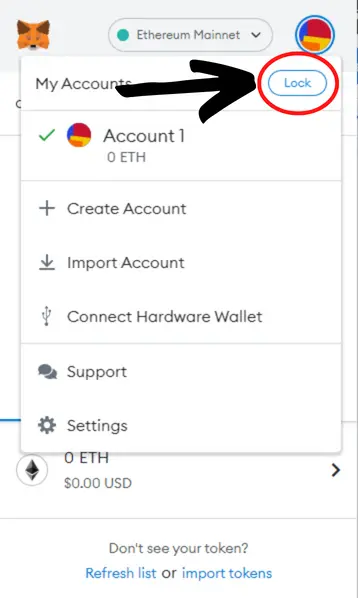 Once you tap it, you will be logged out of your wallet and asked to enter the password once again.
Alternative Way to Log Out of MetaMask
Your extension wallet will also lock if you end the current browser session. However, that's not always the case if you simply press the X button of your browser. That's because your browser can keep on running in the background, leaving MetaMask unlocked.
You can be only 100% sure that you were logged out of MetaMask if you exist all browser processes.
To do so, you need to open your task manager, find your browser and end the task.
To open windows tasks manager, you can press and hold the CTRL, Shift, and ESC keys simultaneously. Or you can try the well-known keyboard shortcut CTRL + Alt + Delete.
Once you close your browser, your crypto wallet will lock itself, and you can log in again.
How to Log Out of MetaMask Mobile App
The "lock" button is not that hidden in the mobile app, compared to the extension.
To log out of MetaMask mobile app, simply open the left sidebar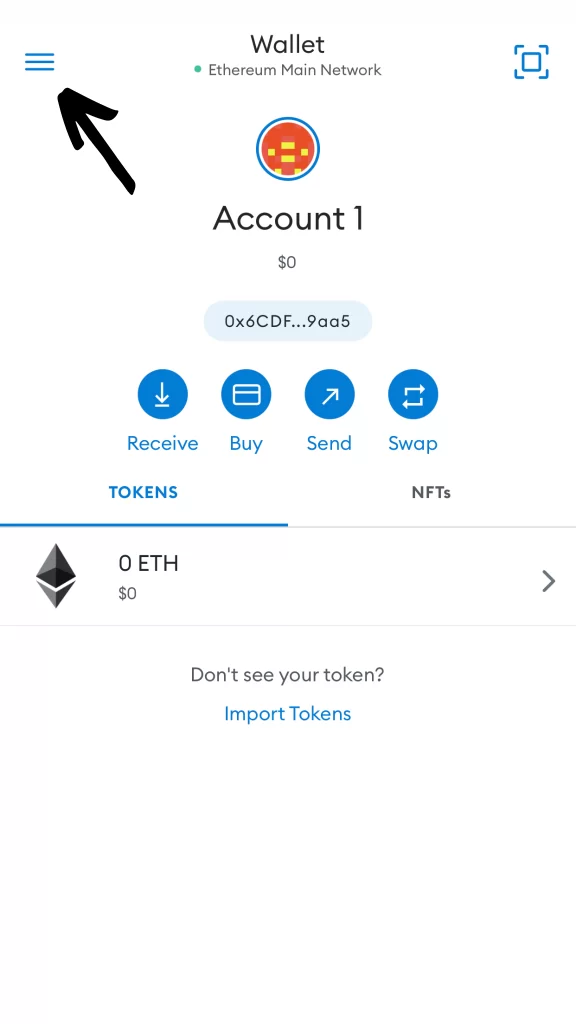 Then tap the last button, "log out."
You'll then see a dialog window asking for your confirmation. Once you confirm it, you'll be logged out. To unlock your MetaMask wallet, simply put in your passcode or use biometrics if set.
How to Set Auto-Lock on MetaMask
To keep your wallet safe, it's recommended to log out of your wallet instantly after finishing a task. However, it isn't always the case, and sometimes we just forget.
That's where the auto-lock timer comes in handy. Once you set a specific time limit, MetaMask will automatically log you out if you haven't used the platform within that timeframe.
1. To set the auto-lock timer, first unlock your wallet and head to settings. Settings are located in the drop-down menu after you tap your profile picture.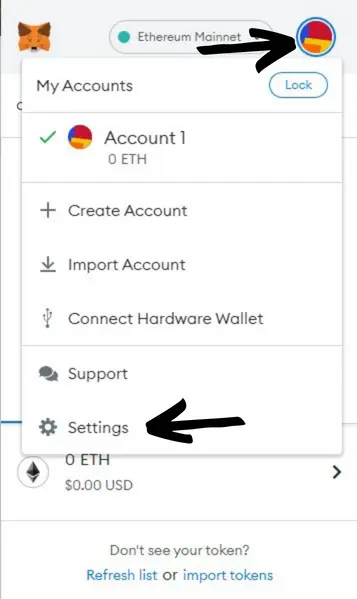 2. On the MetaMask settings page, scroll down a bit until you see "Advanced."
3. About halfway down the advanced settings page, you'll see an Auto-lock timer section. The timer is set in minutes, but decimals are not allowed. Thus the shortest you can get is 1 minute.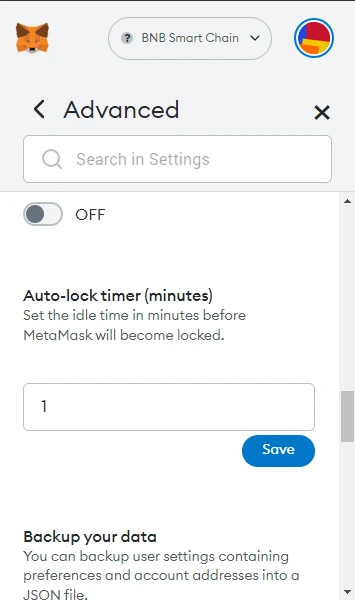 4. Finish it by tapping "Save." If at any time you decide it's not working for you after all, you can always change it, or set the timer back to 0, to turn it off.
Conclusion
"How do I log out of metamask?" is a common question among crypto users simply because of security concerns.
Locking your wallet will disable anyone from using it. At that point, even if someone has access to your computer, they won't be able to take your assets. That's also why hacking attempts are not that common on MetaMask.
And the only way to manage your crypto assets again is to re-login by entering your password. In the case of a forgotten password, you can reset it by importing your wallet again with a seed phrase.