Like any other game or website, even Axie Infinity might run into server issues.
As Axie Infinity continues to grow, the load the server must withstand increases gradually. So it's no exception that users run into connection issues.
That's probably something that can't be fully eliminated. Especially as new updates will likely bring new players to the game.
In this article, we'll teach you how to check the server status of Axie Infinity and check whether the servers are down or it's an issue with your internet provider.
But unfortunately, there is no official webpage to check Axie Infinity status, so players have to rely on third-party tools like the ones we'll introduce to you now.
Why Are Axie Infinity Servers Down?
One of the most common reasons for Axie Infinity being down is server or game maintenance.
Devs have been rolling out one update after another lately. Although they try to start the maintenance during off-peak hours, it might be during your gaming session.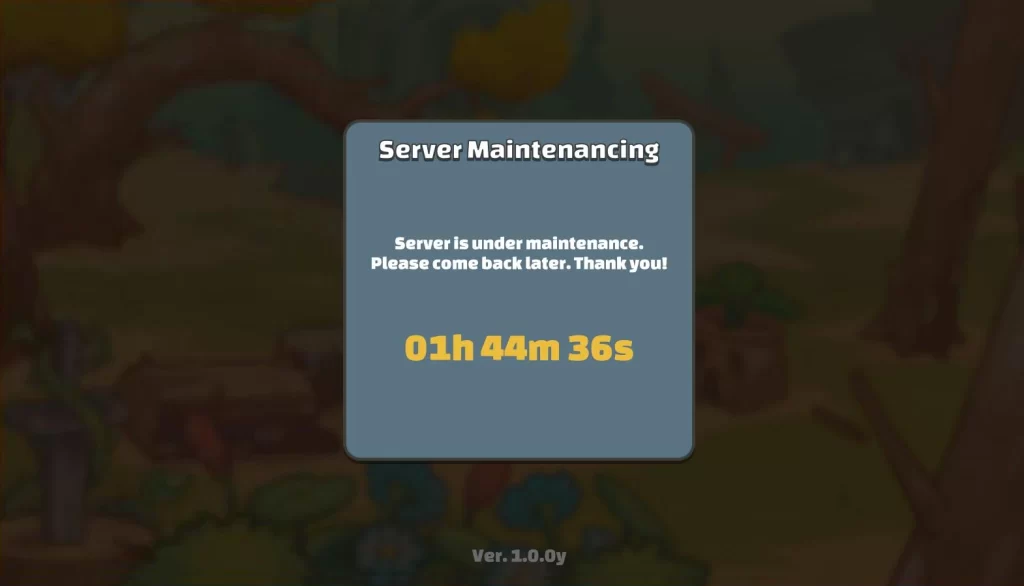 The second obvious reason why Axie Infinity servers are down is that they simply overloaded.
Axie Infinity has an estimated average of 1 million players every month. That's still manageable. But a new update might roll out, and the player count might peak. Like in January 2022, when nearly 3 million players played the game that month.
However, the game developers from Sky Mavis have stated that they are trying to address the outage issues by increasing the game server capacity. And also by scheduling more routine maintenance to catch bugs as soon as possible to prevent server downtimes.
How to Check Axie Infinity Server Status
Unfortunately, Axie Infinity has no official webpage monitoring server status. But there are plenty of third-party tools and ways to find out whether the server is really down.
The easiest thing to do is to check the official social channels of the game. All scheduled maintenances are usually announced in advance.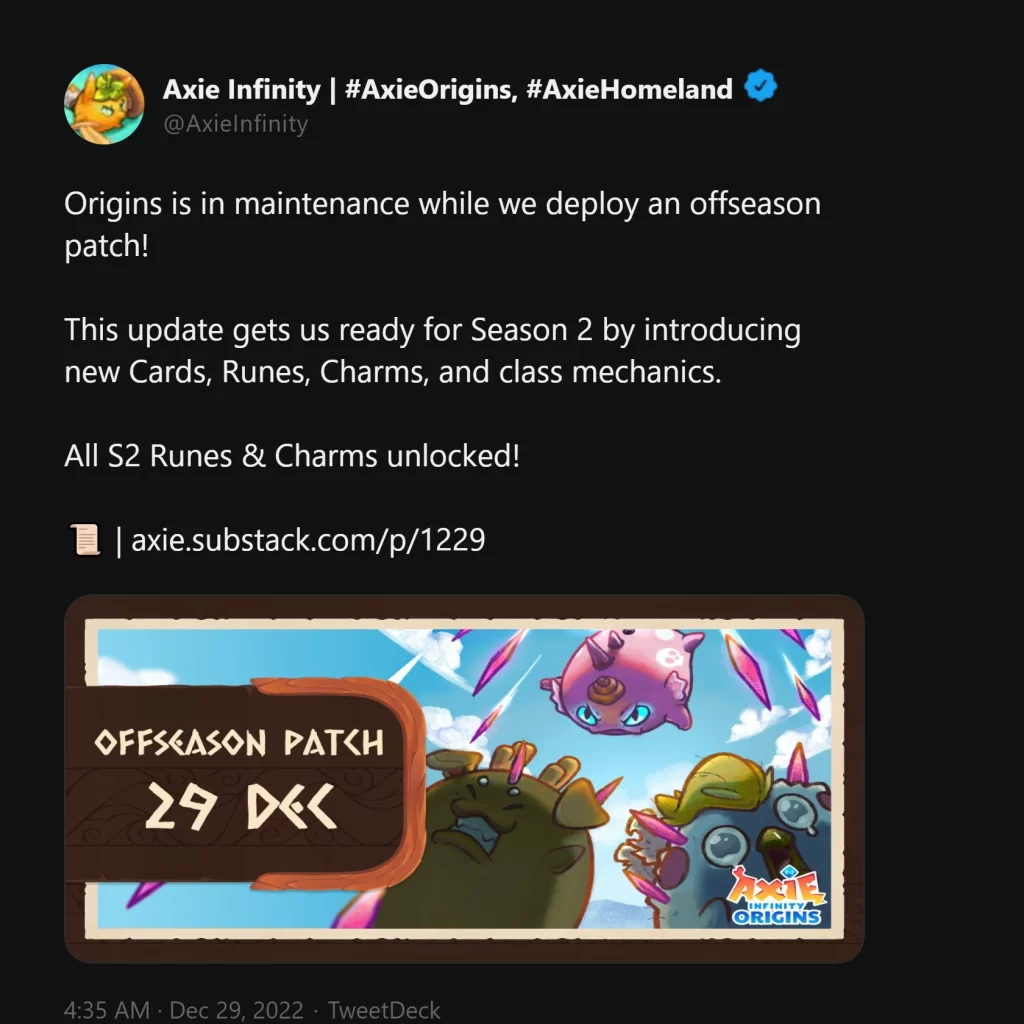 Apart from Twitter, the official Discord server or the r/AxieInfinity subreddit are good starting points. Both these channels have a way for players to communicate so that you can check if others have the same server issues as you.
Finally, aside from these channels, you can also check third-party websites.
You can start by checking one of the fan-made information sites. These sites usually include a server status checker. You can check the one from Axie.zone here. Axie.zone also contains other worth-checking tools, like a breeding simulator or PVP leaderboard and tier lists.
However, it's a third-party tool, and it might not be up to date at all times.
Where Are Axie Infinity Servers Located
Axie Infinity has only one server, so it doesn't matter if you are from the EU or from the US, you'll always fight the same people depending on your MMR.
The only reason for a game to have multiple servers is to fight game lag. Depending on your location, the time to receive and send information to the server will be different. But the lag doesn't matter for turn-based games like Axie Infinity since the game will wait for you to play.
But because of this, the difference in playing time can have a big impact on your playing experience.