Both MetaMask and Trust Wallet are favorite crypto wallets among investors.
But MetaMask offers more convenience since it's available on both major mobile OSs and as a browser extension, whereas Trust Wallet is available only as a mobile app.
Although you can use Trust Wallet on PC using a service called WallettConnect, if the management of your assets happens mainly on a desktop, it might be a good idea to import your Trust Wallet to MetaMask.
However, importing your wallet address to multiple apps doesn't mean that you must move away from the original provider. That's because a crypto wallet is just a tool to interact with the blockchain. And all assets are stored on the blockchain, in that crypto address, not in the wallet app.
Importing Software Wallets to MetaMask
As was already said, a crypto wallet serves only as an interaction point, making blockchain transactions really simple.
With that said, you can actually use your crypto address with any other wallet that utilizes the same security feature as the wallet which generated the address.
Both MetaMask and Trust Wallet use the same BIP-44 standard, which makes the addresses and their content easily transferable using seed phrases.
You can actually import Trust Wallet to MetaMask and vice versa in two separate ways:
The first option is to import your wallet over to a different wallet using a seed phrase. This way works only for wallets that use the same protocol, such as BIP-44.
The second option is to import your wallet anywhere using a private key.
However, there is one big difference between these two ways. Private key backup of one specific address, whereas seed phrase back up your whole wallet.
We'll discuss both ways in this article, but we highly recommend importing your wallet using the seed phrase.
How to Import Trust Wallet to MetaMask using Seed Phrase
The first method consists of simply taking the seed phrase you got when creating Trust Wallet and pasting it to MetaMask's import feature.
You should have the seed phrase safely stored somewhere. Yes, you can view it once your wallet is created, but it's highly irresponsible. If you lose your wallet, you won't be able to recover it without the recovery phrase.
If you don't know the phrase or if it's easier for your to view it in your wallet instead of retrieving it from somewhere, it can be done through the settings.
Launch the Trust Wallet application, and visit the settings and "wallets." Once you are there, select the wallet you are looking to import to MetaMask and tap the three dots beside it. Then select the "Show Secret Phrase" option and confirm your password.
Step 1: Install MetaMask or Reset it if you Have it Installed
This, technically second, step consist of getting your MetaMask to the original state, as it was when you freshly installed it.
If you are using MetaMask for the first time, you don't have to do anything extra besides installing the app from the extension store. You can select your version from the official website here.
If you already have an account on MetaMask, you'll need to reset the wallet and get to the initial setup once again. That's because, as we already mentioned, seed phrases back up your whole wallet. So you can't have two separate wallets installed on one instance.
But what is perfectly possible is to import your wallet to another browser. For instance, have your primary wallet on Google Chrome and import the former Trust Wallet on Microsoft Edge or so like.
Before you do reset your wallet, make sure your seed phrase is backed up!
To reset your wallet, open the extension, unlock it with your password and tap on the little profile icon, and access settings.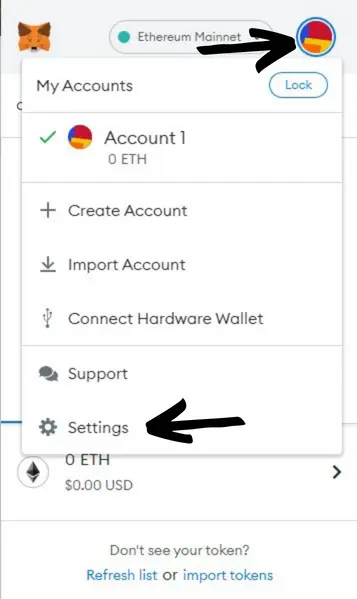 Once in the settings, tap on advanced. Then, scroll down a bit until you see the option to reset your account.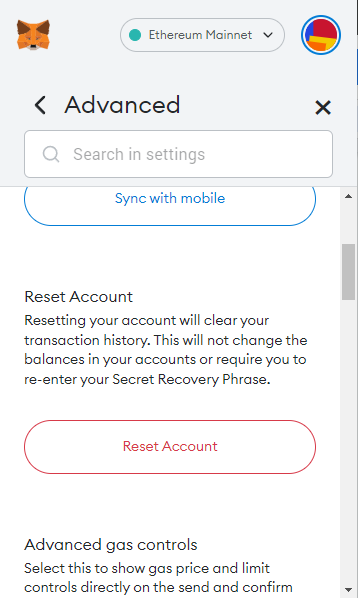 This will give you the option to either create a new wallet or import your existing one again. Exactly what we need for this process.
Step 2: Select "Import Wallet" and "Import with Seed Phrase"
Now, from the two options presented, select "Import Wallet."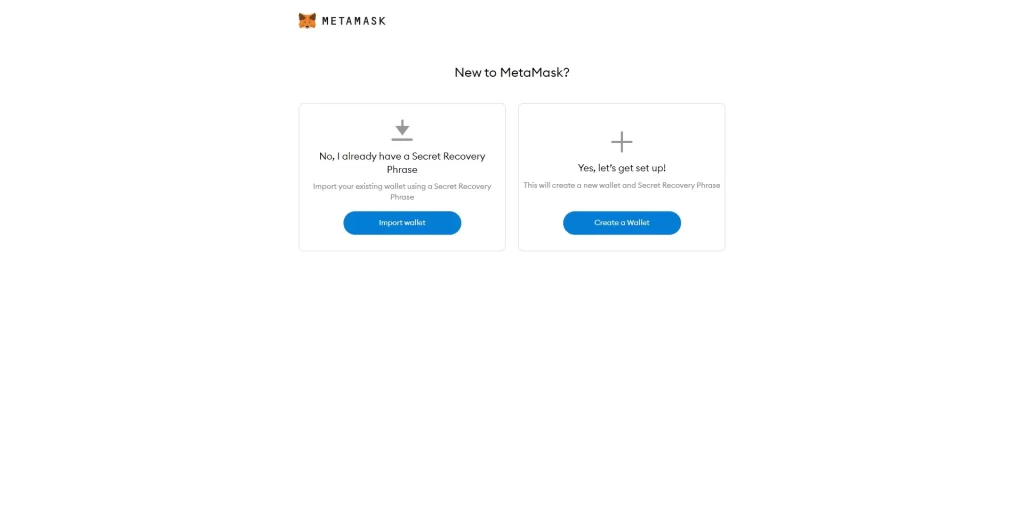 Then you'll be presented with the option to paste in your seed phrase.
This represents the two distinct methods you can use for this process. This time, you want to select "Import with Seed Phrase."
Step 3: Paste in your Seed Phrase to Import Trust Wallet
Finally, paste in your seed phrase in the exact order you got it from Trust Wallet.
Then in the next step, you'll need to create a password. It's just a local password you'll use to access your MetaMask wallet from that device. Any other device can have its own password selected, and it doesn't overwrite the password you got on Trust Wallet.
Importing Trust Wallet to MetaMask using Private Key
This method differs a bit. Because as we already noted, private keys relate only to one blockchain address. So you need an existing wallet to add your extra address to.
This makes this method really convenient if you want to keep your current MetaMask wallet active but simultaneously don't trade over a large number of networks.
Firstly, install the extension and create a new wallet. If you have an active account, you don't need to reset the wallet or do anything.
Then, open the extension and tap on your profile icon. From the list of options, select "Import Account."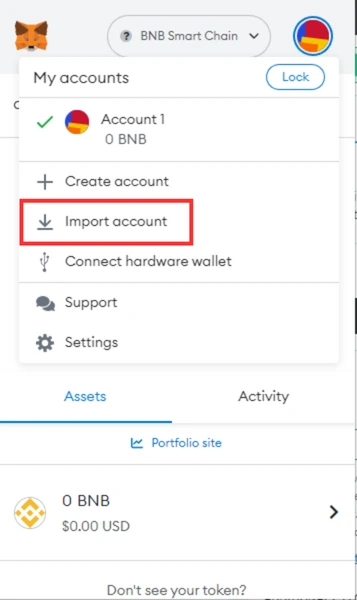 In the next step, select the "Private Key" method and paste in your private key.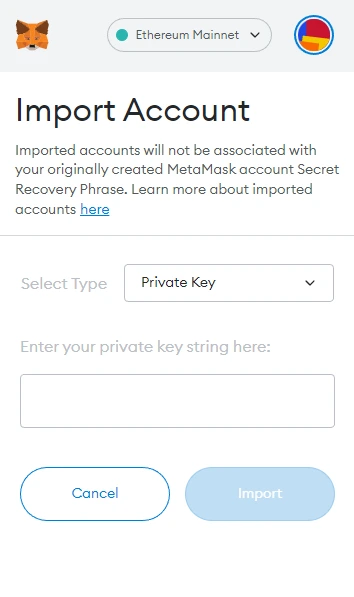 Once done, your Trust Wallet address will show under your accounts after you tap the profile icon.
Conclusion
A software wallet only serves as a tool to interact with the blockchain. That's why it's fairly to import any wallet to any other wallet. You are essentially giving your new wallet a way to interact with your address.
There are two methods you can use to import Trust Wallet to MetaMask, but it will also work the other way around.
The first one is to simply use the seed phrase generated by one of the wallets in the other one. This doesn't work unlimitedly, as both wallets must use the same BIP standard. In our case, both MetaMask and Trust Wallet use BIP-44, so we're good.
The second method is to use a private key. To simply explain the difference between the two, then a multi-coin wallet consists of multiple addresses (or public keys). Each public key is in a pair with a private key. So a private key backup only one specific blockchain address. Whereas the seed phrase backs up your whole wallet.