If you've been using MetaMask for a while, you might have noticed that the default window size can be quite small, making it difficult to interact with dapps or see all the information you need.
And you usually have to scroll down to access all the information, making it harder to finalize transactions fast.
Although there is no option to set a customized MetaMask window size, you have the option to access your assets in an expanded view.
This article will show you how to adjust the size of MetaMask.
How to Expand the MetaMask Window
The MetaMask window size is fixed, meaning you can't change the window size, which is quite inconvinient.
We also search through the pull requests of MetaMask, and it seems that MetaMask's team is working hard to make this feature in the near future. But other, more important changes need to be addressed first before implementing the option to change the MetaMask window size.
However, you can currently switch between two different modes; classic window and expanded view. Here is how:
Step 1: Open your MetaMask extension and unlock your wallet using a password.
Step 2: Click the three dots located in the upper part below the profile image.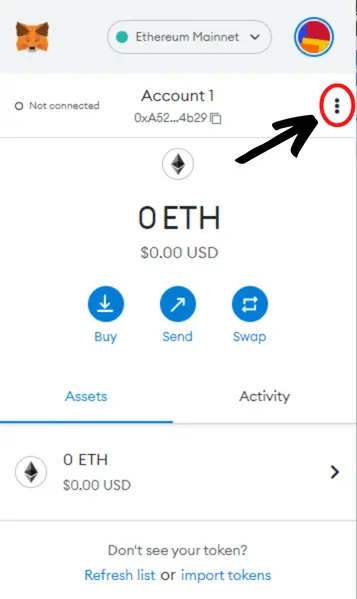 Step 3: From the drop-down menu, select Expanded view.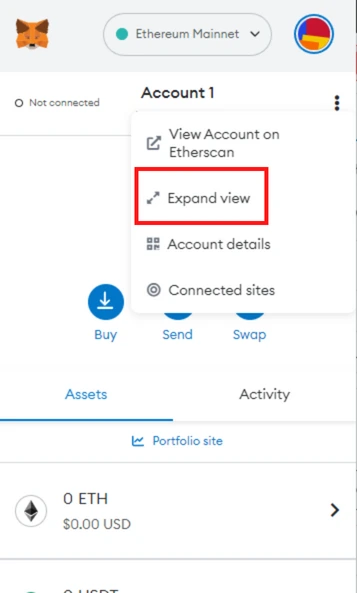 MetaMask will now open in a new tab in a fullscreen version that can be used in the same way as the smaller window. You can send, receive crypto or manage your assets.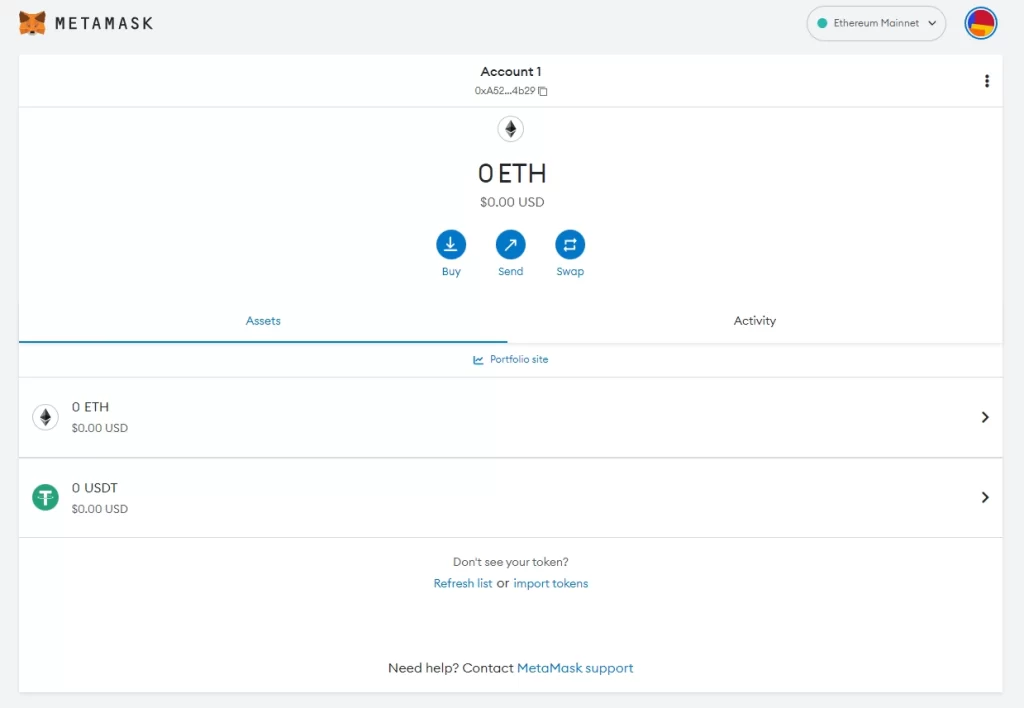 Troubleshooting MetaMask Always Opening on Expanded View
Although many people are looking for a way to expand the window of MetaMask, a lot of people want to do the exact opposite. As some people might find the larger window less convenient. At least you always have to switch between tabs.
Unfortunately, there is no toggler in the settings to automatically open one of the two sizes. And having MetaMask always open on the expanded view is a common bug.
To fix it, you'll have to reinstall the extension. But before you do so, make sure you have the seed phrase accessible, as you must recover your wallet with it.
Then uninstall the extension, download it again from the web store, and import your wallet. Once you have done all this, your issue should be fixed.
Conclusion
Changing the MetaMask window size is a simple process that can significantly enhance your experience using the extension.
Although there is no custom size option yet, you can choose between the small extension window or expanded view, which will open in a new browser tab.
Whether you need a larger window to see more details and easily manage your holdings or the small window is just enough is up to your preference.
Also, don't forget that there are other convenient customizations hidden in the settings, you can explore all of them in our MetaMask guide.