When it comes to crypto, the first thing you should strive for is a safe and secure crypto wallet. And Exodus might be the solution for you.
Exodus is also described as the best wallet for beginners, and rightfully. It's lightweight and easy to use, with just the right combination of advanced features and user-friendliness.
In this article, we'll look at a quick overview of this wallet and guide you through the setup of Exodus Wallet. Let's dive in!
What is Exodus?
Exodus crypto wallet is a free-to-use standalone desktop and mobile crypto wallet app.
Exodus allows you to send, receive and store cryptocurrencies. This is standard, to be honest. But what is rather unique is the wide variety of coins and tokens Exodus can hold and the integrated staking option within your wallet.
Your wallet is protected under a secure login pin in combination with your unique 12-word recovery phrase.
Exodus also enables you to import and export your private keys. That's where the saying, not your keys, not your coin, comes from. So your assets are truly safe and secure. 
But remember that any software wallet is only as safe as your device is.  That's where a Trezor integration comes in handy. With Trezor integration, you can easily pair your hardware wallet and use Exodus as an interface.
And finally, let's take a look at how to set up your Exodus Wallet.
How to set up Exodus Wallet
Download and Install Exodus
First, you will need to download Exodus to your desired device from the official website here.
Exodus is available for desktop devices and both major mobile OS.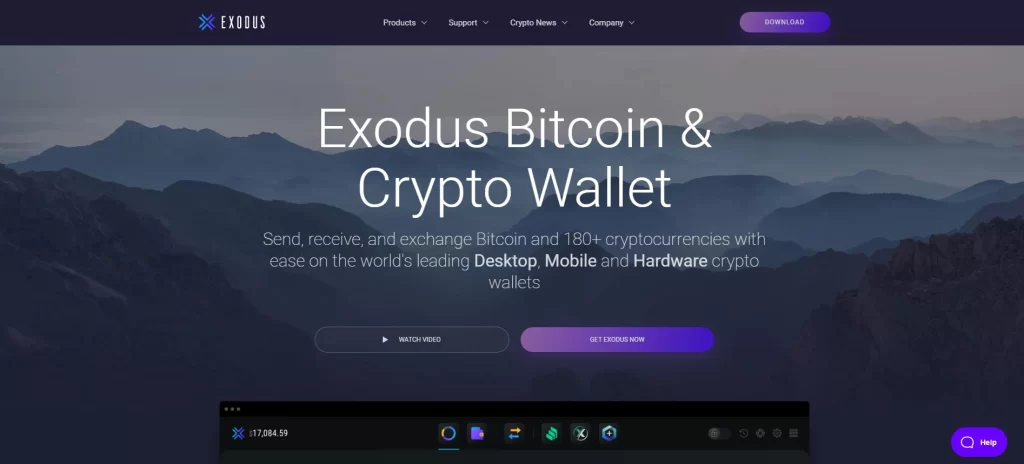 The desktop Exodus application is supported by all major operating systems – Windows, macOS, and Linux. 
For iOS compatibility, you will need at least iOS 12 or later. The Android version of Exodus requires Android 8 and up.
Create a new Exodus Wallet
Once you download and install the wallet, you can either create a new Exodus wallet or import one. Since Exodus is compliant with the BIP-39 standard, you can import any wallet using your 12-word seed phrase.
After you tap "Create a wallet," you will be asked to create a password. This password will be used every time you access the Exodus wallet.
But it doesn't substitute for the Secret Seed phrase, which will be generated in just a moment and back up your wallet. The password is only used to access the wallet locally.
After you choose a password, you will see your Secret Recovery Phrase. The recovery Phrase is 12 randomly generated words in exact order. The words cannot be swapped or replaced. The Recovery Phrase must be used how you see it on your screen.
Carefully write down each word and store it safely. If you want to learn about good storage places and ways to store your seed phrase, you can check our guide.
Once you got through this process, your wallet is ready to use.
We really liked the process, as it was really intuitive and a lot easier than with MetaMask.
How to Use Exodus wallet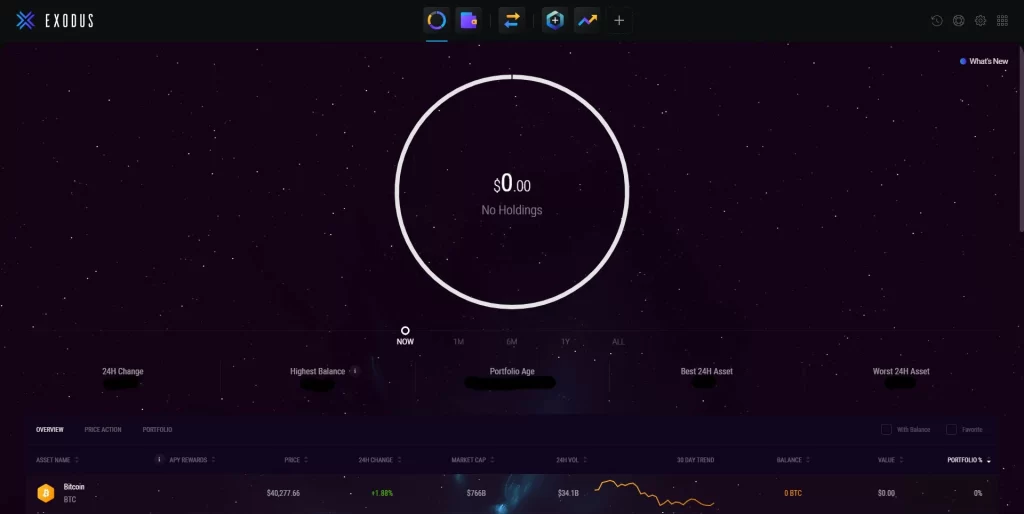 First, let's customize our wallet a bit. Navigate to the settings tab by clicking the gear wheel icon in the top right corner.
Exodus offers a lot of really beautiful themes, which you can try.
You can also manage all supported assets and integrated apps. Furthermore, sync your mobile app, or connect the Trezor crypto wallet.
However, the foundation of using Exodus is your public address. This is the address you share with others to receive cryptocurrencies. Let's take a look at how to find your Exodus wallet address.
Find your Exodus Wallet Address
Since Exodus is a multi-coin wallet, your wallet can hold multiple coins on different chains and networks. Thus every coin also has its own crypto address.
You can find the public address after clicking the asset you want to send or receive – for example, Bitcoin. Thereafter, you will see your public crypto address.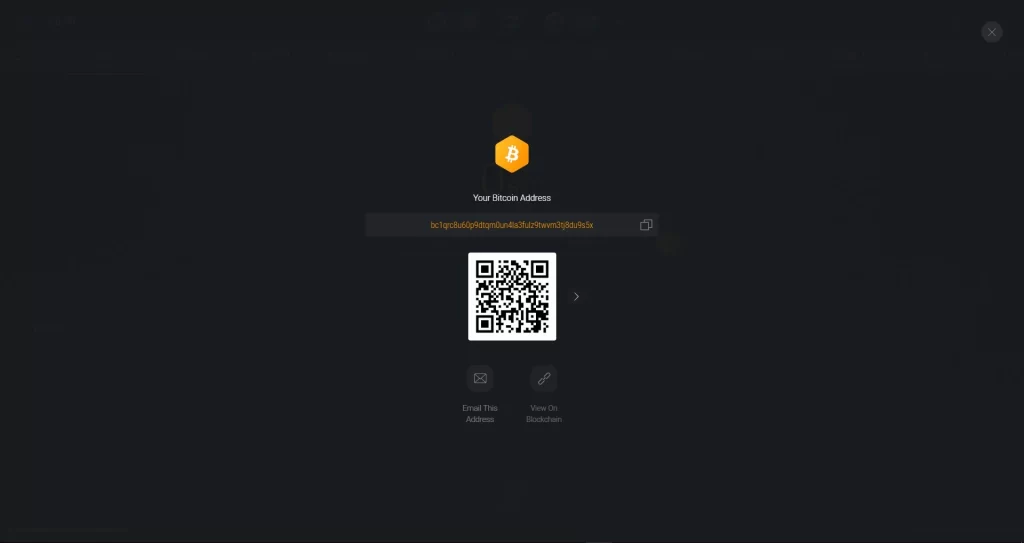 This is the address you can share with the world to receive your desired coins! 
Supported Coins in Exodus Wallet
Exodus, to this day, supports nearly 300 cryptocurrency assets. You can check if the wallet also supports your favorite coin on this page.
However, by default, not every coin is enabled. Thus you won't find it in the list. You can enable any coin by searching for it in the wallet tab.
You can also swap cryptocurrencies directly in Exodus.
Exodus fees
Exodus does not charge any extra fees whatsoever. So a regular user who just transfers cryptocurrencies from their wallet to Exodus and vice versa will not be hit with any special fees.   
But you have to keep gas fees in mind.
How to check gas fees? First, you need to find out on what chain are you making the payment. A great solution for Ethereum chain payments is EthGasStation or EtherScan; you can see check gas fees on CoinMarketCap itself as well.
Conclusion
Exodus wallet makes a great opportunity for anyone who wants to anonymously receive and send cryptocurrencies anywhere and anytime.
Thanks to the pleasant user interface and beginner's friendliness easily suit every user. This allows you to operate with a large number of cryptocurrencies. All quickly and securely.
The ability to connect Exodus with the Trezor hardware wallet can add an extra layer of protection. 
Overall, Exodus is a great entry point for everyone into the world of cryptocurrencies.