In order to swap, exchange, provide liquidity to liquidity pools, or anyhow interact with any dApp, you have to approve a connection between the application and your wallet.
This poses a risk as any DeFi application can be hacked at any moment, and your assets are at stake. And naturally, the more apps have access to your wallet, the bigger the vulnerability is.
If you don't plan to interact with the dApp in the near future, it's better to revoke the permission in your MetaMask wallet.
In this article, we'll show you two easy ways to revoke permissions on MetaMask. The first one is a simple in-app solution, and the second one will introduce you to an easy online tool that'll help you get better control over your permissions. Let's dive in!
How to Revoke Permissions inside your MetaMask Wallet
When using dApps like OpenSea or PancakeSwap, they'll ask you for permission to interact with your wallet and its content. This is called allowance.
Some apps will just want to see your balance. That's pretty harmless, as, after all, everyone can see your balance on the blockchain.
While others can ask for permission to spend or transfer your tokens.
And if you don't revoke these permissions, the applications can spend your tokens forever. Revoking simply means taking back the permission. In that case, the app in question will need to ask for your permission again if you ever decide to use it.
Here are two easy steps to do that directly in your MetaMask wallet.
Step 1: Unlock your Wallet
The first step is to open your wallet extension and log in.
It doesn't matter to which chain you are connected, MetaMask will show you all the connections in one place.
Step 2: Access Connected Sites and Revoke the Permissions
Once you are logged in to your wallet, tap the three dots below your profile picture.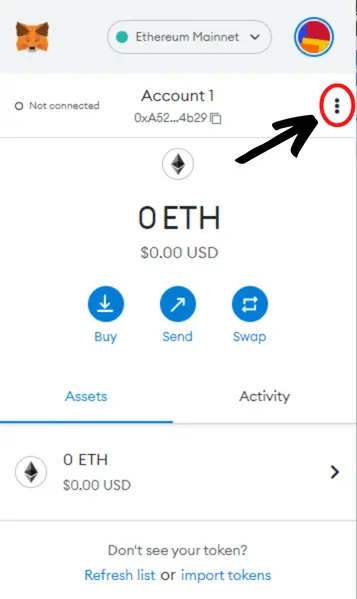 This will open a drop-down menu with a few different options, including "Connected sites." Tap that.
On the page that'll show up, you can see all the websites and apps that have different levels of permissions to your wallet.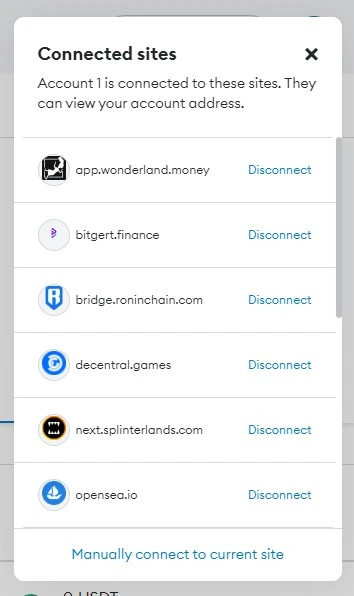 As you can see, many websites have permission to even one of our wallets. To revoke it, simply tap disconnect. You must confirm the decision, and the website will be disconnected.
Revoke Permissions using Revoke.cash
Another way to take back control over your assets is by revoking permissions using one of the specialized tools. There are many of them, but we really like Revoke.cash.
It allows you to filter connections by the level of allowance, the last time you used it, and many other rules. You can see everything at once place, and decide which permissions to revoke and which to keep.
Start by visiting Revoke.cash, and connect your wallet.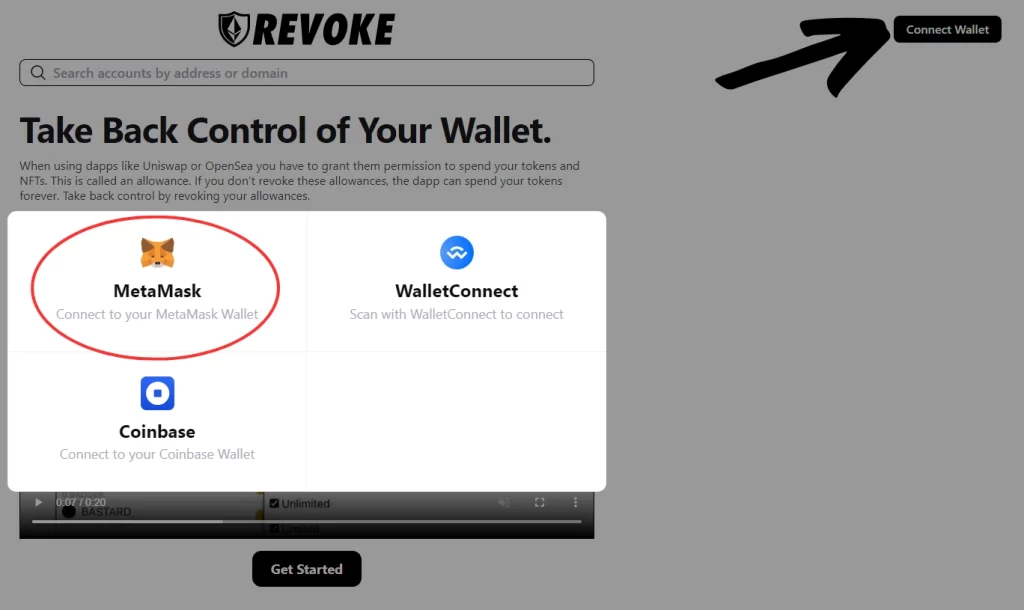 Then, from the list of connections, find the allowance you want to revoke and tap "revoke" on the far right.
Finish by confirming the process, and the permission will be removed.
Conclusion
Revoking smart contract permissions is an important step to ensure the safety of your wallet and tokens.
Many users have lost their assets because they weren't aware of pieces of code placed inside the smart contracts.
Although when interacting with a well-known, open-source platform like PancakeSwap, this danger is eliminated. But even those platforms can be hacked at any time. And even if the dApp has only viewing permission, you can become a target for phishing attacks.
That's why it's better to revoke MetaMask permissions for apps you don't intend to use in the near future.