Metarun is a new upcoming Blockchain game. And first Free-to-play, Play-to-earn endless mobile runner game at the same time. The closed beta is starting on the 28th of June and we will hopefully be the first to try it! 
But until then, let's look at the newly revealed trailer and roadmap for this summer. 
What are endless mobile runner games
Before we look at the game itself let's have a word about the game concept. If you ever played Subways Surfers or Temple run on your smartphone device before you will feel at home.
In this game genre players run through endless maps while avoiding obstacles. Your only goal is to reach the highest score possible. While collecting gold coins or any other currency with which you can upgrade your playable character. 
What is Metarun
World's first P2E mobile runner game built on Unreal Engine 5. Thanks to the Unreal engine, the game offers stunning graphic UI combined with a great storyline. According to the developers, these qualities make Metarun the best crypto-related gaming experience. 
There is no crazy story full of plots and twists. The world in which the story takes place is in a time bubble and once in a while the whole world restarts. The true meaning of that is still uncertain. But there is some connection with evil forces – like demons. 
The game introduces a total of 45 playable characters. Unfortunately only 3 will be available at the closed beta launch.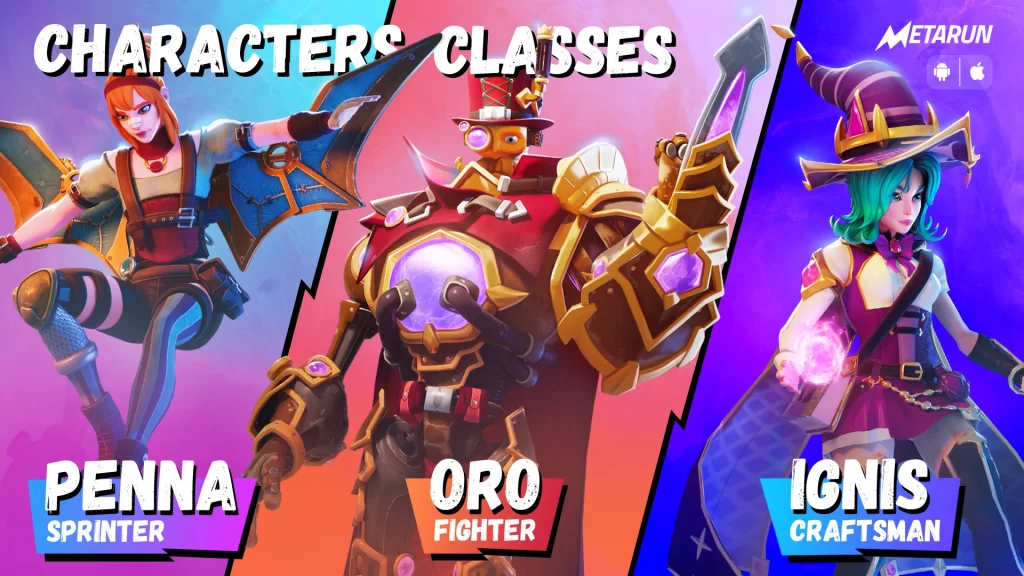 Each player can select their character from 3 different classes with specific styles, skills, and abilities. Fighter, Sprinter & Craftsman. All characters are, of course, NFTs and upgradable! 
Metarun is empowered by the BNB chain and its own native Metarun token $MRUN and the virtual currency OPAL. This allows users to earn by playing Metarun and purchase in-game items and characters as NFTs through the native marketplace.
The game also includes a multiplayer mode where you can compete against your friends and family. For non-crypto players, there is a special mode ready that does not include play-to-earn elements – and supposedly whole game is ad-free! 
But it's appropriate to say that these are just promises from the developers. The beta will show the real look of the game, which starts just in a few days.
Metarun World 
The game is expected to offer 4 different maps with changing weather. City, Forest, Village & Field.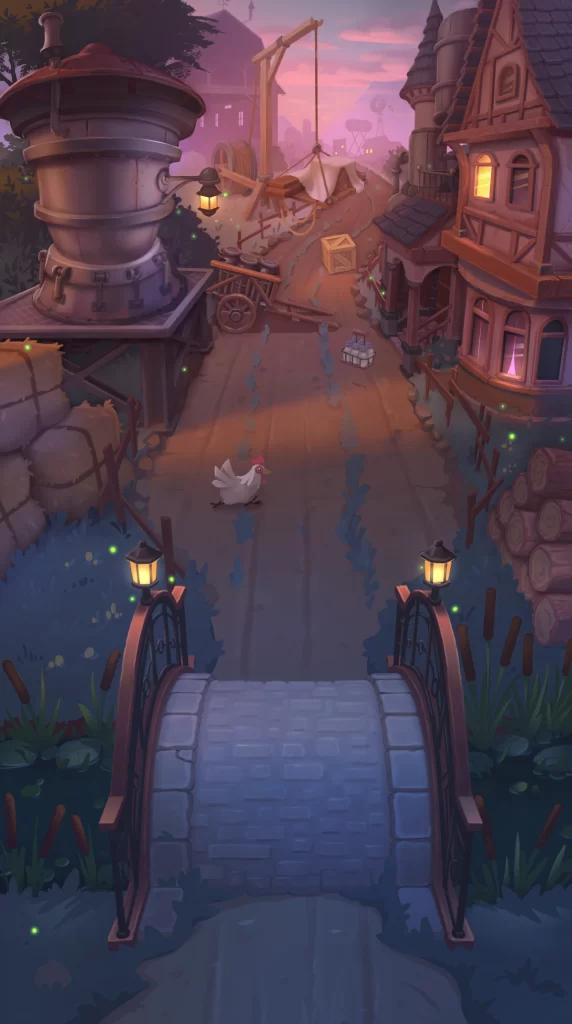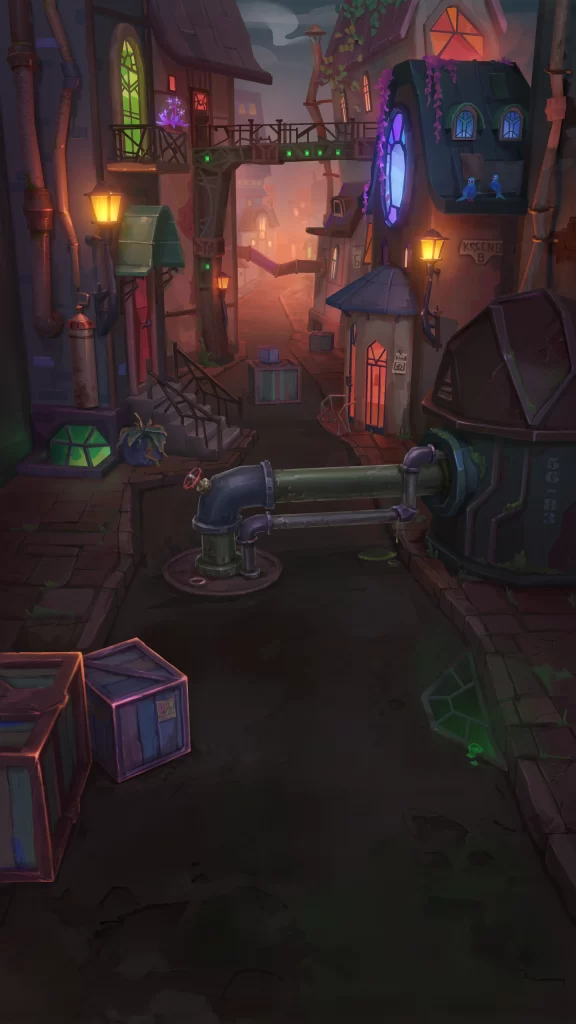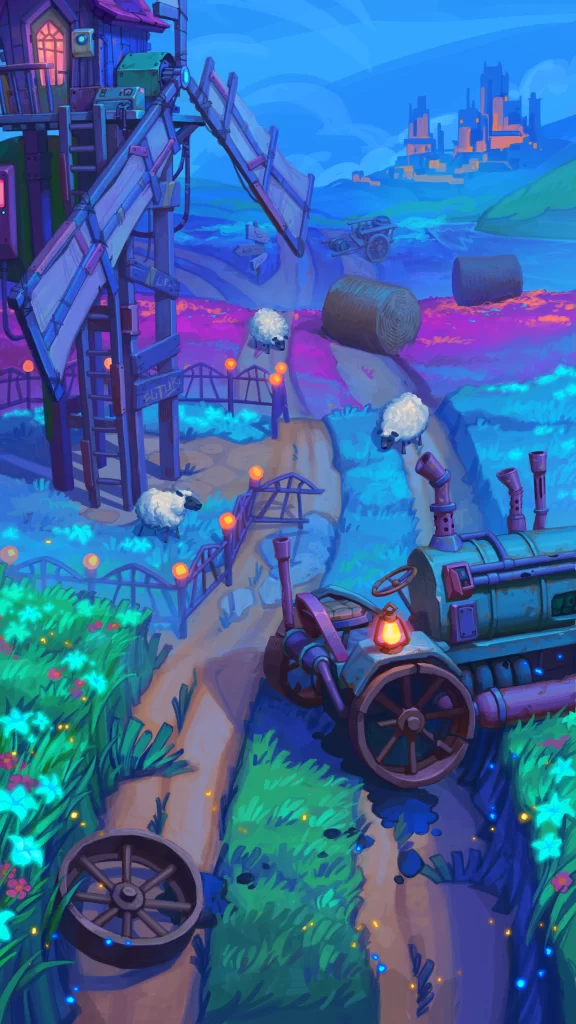 All can be played at night or during the day. The developers are completely transparent and on their Discord, you can find images from the process of modeling each map.
Metarun Road Map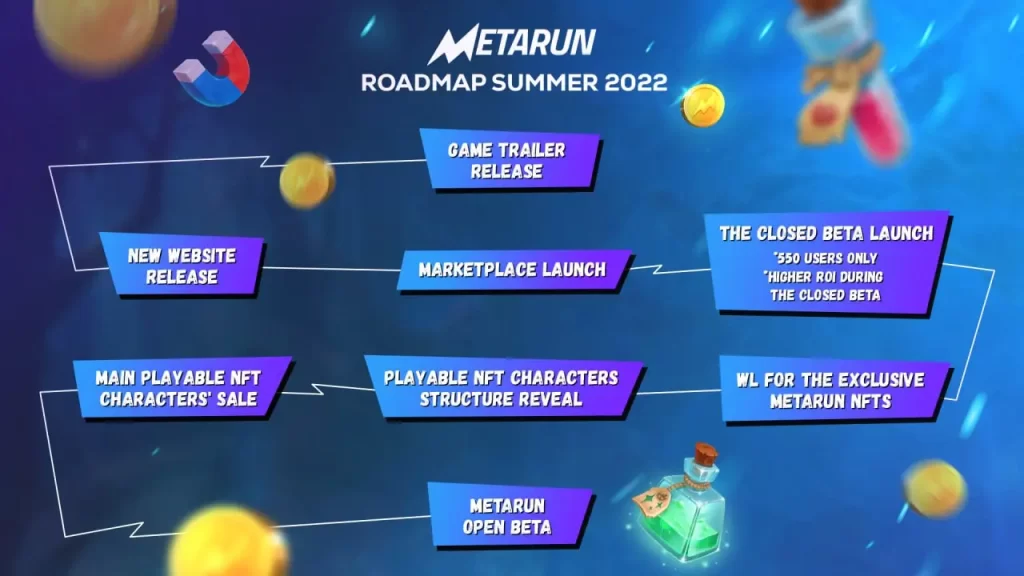 As for the short-term road map, for this summer, which ends with the launch of the open beta test. We're now about halfway through, excited as ever.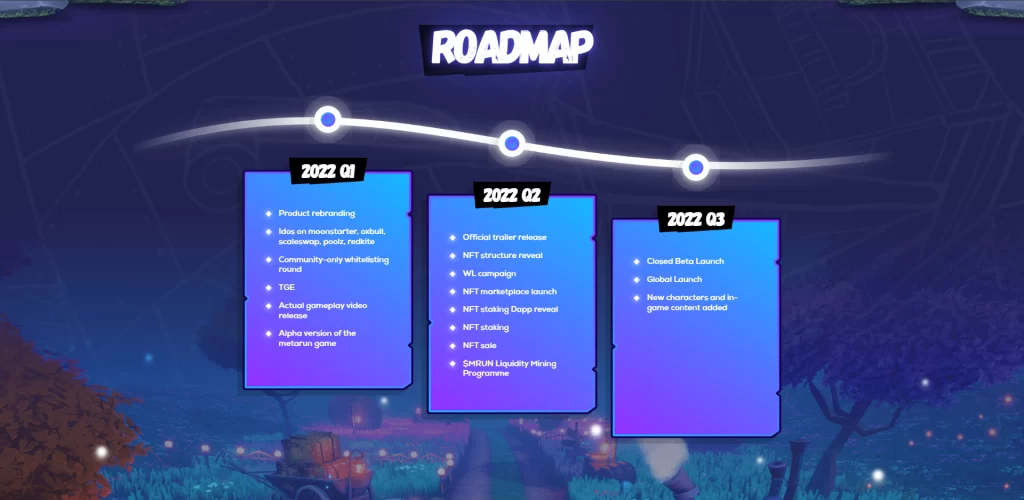 The long-term roadmap, which can be found on the official Metarun website, is not much more specific, and it also concludes with the launch of the beta test. But hopefully, that's not the only thing the developers have planned and we can look forward to even more fantastic features.
But I think there will be no shortage of further development as the launch is followed by a $4 million private funding headed by big names like InnMind Capital, Genblock, Polygon, or AU21, and many more.
Conclusion
Metarun is a new upcoming Blockchain game. And first, Free-to-play, Play-to-earn endless mobile runner game at the same time. The closed beta is coming in the upcoming week, and shortly thereafter, Metarun open beta. 
The game offers a great working concept, amazing graphics, and a caring team. And I think we can count on this one!