Maybe you've added a custom network to MetaMask but since you no longer use it you want to remove it. But how?
This article will walk you through three easy steps to Remove Networks from MetaMask that you no longer need. We will also take a quick look at how to Show or Hide MetaMask test networks, for instance, the Rinkeby test network. Let's dive in!
How to Remove Network from MetaMask
Log in to MetaMask
To begin click on the MetaMask extension in the toolbar and login into your account using your password. If you don't yet own a MetaMask account you can download the extension here, and to create a wallet you can follow this guide.
Alternatively, if you have lost your password you can log in using your secret recovery phrase. You can also reset your password that way.
Go to MetaMask settings
After you have logged in you need to go to your wallet settings in order to Remove Networks from MetaMask.
Click on your profile image and a dropdown menu will appear. This menu includes multiple options. Create an Account, Import an Account, Connect a Hardware wallet, and Contact MetaMask's support team or Settings we are looking for. Tap "Settings".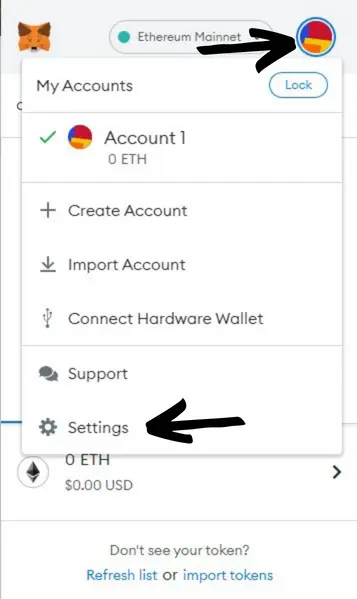 Find "Networks" Setting
Once you move into the settings you get a lot of customization options to choose from.
But ignore them for now and scroll down a bit until you see "Networks". Click on that to edit existing networks.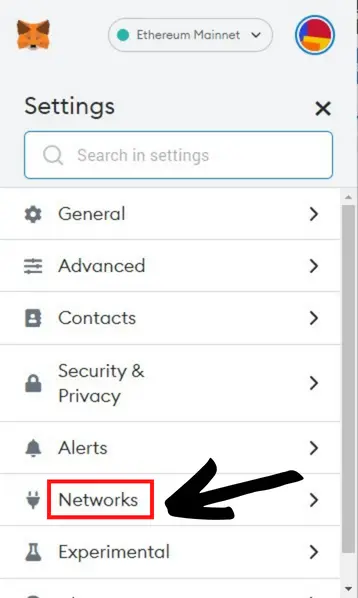 Select the Network you want to Remove and Delete it
A list of already imported networks will appear. Now select the one you want to remove and click on it.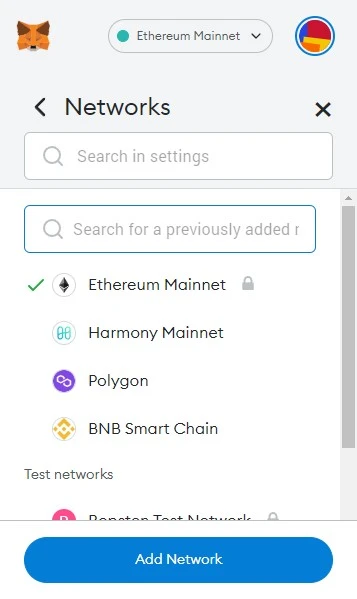 A small table with information about the network will show up. This is identical to the one through which you originally imported this network.
Here, among other things, you can edit some of the details of the network if the administrator tells you to do so.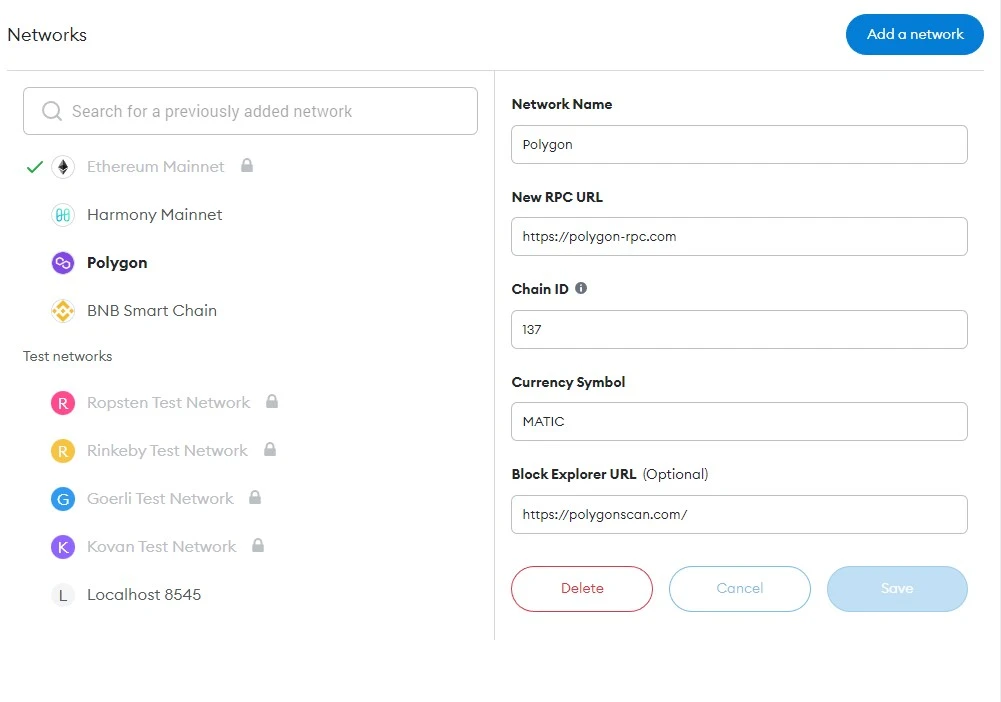 But you may also notice a "Delete" button at the bottom of the screen. When you click it you will be asked to confirm your decision. After confirmation, you have successfully removed a Network from MetaMask.
Please note, that you are not able to delete Ethereum Mainnet as well as Test networks. Ethereum Mainnet will remain accessible no matter what. But you can hide Test Networks and we will look into how now!
How to Unlock or Hide Test Network on MetaMask
Once again navigate to the settings tab.
It sounds logical that the testnet settings would be together with the settings of the other networks. But it is not.
To show Test Networks on MetaMask navigate to Advanced settings.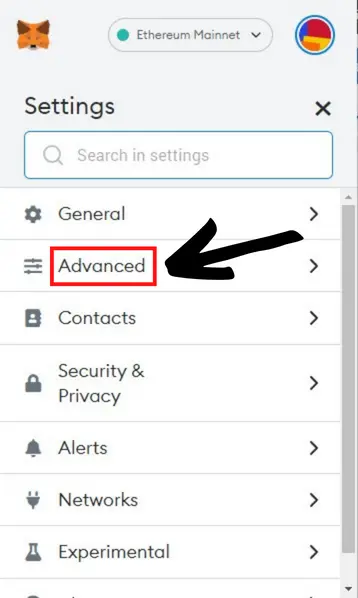 Now scroll down almost to the bottom of the page until you see the toggle option to "Show Test Networks".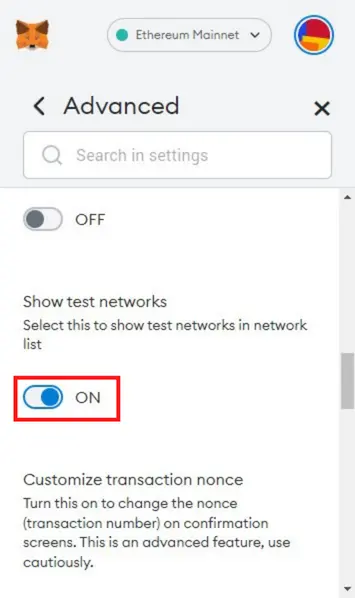 Turn it off or on according to your needs. This option will not delete them from your networks, as they are locked. But the option turned on will unlock example the Rinkeby test network.
Conclusion
You can easily delete or remove Network from MetaMask if you no longer need it. But keep in mind that the Ethereum Mainnet cannot be deleted, as it forms the foundation of the entire wallet.
You also cannot delete Test Networks from MetaMask, but you can toggle to hide or show them using the guide above.
If you wish to remove only some of the tokens on the network, not the whole network, you can follow our guide on How to Easily Remove Tokens from MetaMask.
And now, if you wish to remove a whole network, you can follow our guide here on How to Remove a Network from MetaMask.