There are hundreds of cryptocurrency networks and chains in the crypto ecosystem. The biggest reason for this is that any project team can create its own network crafted for its specific needs and goals.
And both ERC20 and BEP20 standards are the most commonly used. While ERC20 enables creating smart tokens used in the Ethereum ecosystem, BEP20 is a token standard on BNB Smart Chain.
However, both these standards share some similarities, thus, it's fairly easy to convert one to another.
If you have some ERC20 tokens in your Trust Wallet that you need to convert to BEP20, this guide is for you. In this article, we'll show you how to convert ERC20 to BEP20 and vice versa on Trust Wallet in a few different ways.
What is the difference between BEP20 and ERC20
In short, these are standards for creating fungible tokens on the Ethereum (ERC20) and Binance Smart Chain (BEP20) networks. So the main difference is the blockchain on which they operate.
Now, while the two standards share some similarities, especially they both use Solidity programming language for development, they are not compatible with each other. This means that if you want to transfer ERC20 tokens to a wallet that only supports BEP20 tokens or vice versa, it won't work.
But most tokens work on both of these networks. That's why you can simply swap or convert, for instance, BEP20 USDT for ERC20 USDT.
Another difference is the transaction fees. BEP20 tokens typically have lower fees than ERC20 tokens due to the Binance Smart Chain's focus on lower transaction costs. But the difference is not that great since Ethereum merged to proof of stake mechanism.
However, the Ethereum network is more established and has a larger user base, which may be advantageous for certain projects.
How to Convert BEP20 to ERC20
You can convert BEP20 to ERC20 and vice versa using several different methods. Nonetheless, both approaches require the use of a third-party tool, as the Trust Wallet app lacks a built-in cross-chain bridge solution.
The most popular method is to use any crypto exchange that employs both of these networks. This way, you can send your token to exchange on one of these networks and withdraw it on the other one. Since it's still the same token, and you are technically not swapping anything, you won't pay any extensive service fees.
But if you don't want to use a service of a centralized exchange that requires KYC, you can also swap BEP20 for ERC20 using an online bridge. A similar option is to use decentralized exchanges that operate on multiple networks, like Changelly. These platforms allow you to exchange one token for another without the need to set up an account or complete a verification.
Swap BEP20 to ERC20 on Trust Wallet using Binance (Cheapest Method)
The cheapest method is to use Binance or any other exchange as an intermediary. We'll show you a step-by-step guide for Binance because it has, by far, the lowest fees.
In our article that mentions stablecoins with the lowest transaction fees, we have created a simple table that shows withdrawal fees on different networks. This table could be useful here, allowing you to compare fees across different exchanges and easily see that Binance is the cheapest option.
| Cryptocurrency Exchange | Withdrawal Fee in USD |
| --- | --- |
| Binance | 0.29 (BEP-20), 3.55 (ERC-20) |
| KuCoin | 5 (BEP-20), 25 (ERC-20) |
| ByBit | 10 (ERC-20) |
| Kraken | 3.55 (ERC-20) |
| Crypto.com | 0.8 (BEP-20), 10 (ERC-20) |
| Coinbase | 1% + Network fees |
Simplified table from an article here
Note: if the table doesn't have both ERC20 and BEP20 in one row, we didn't find the corresponding withdrawal fee.
Deposits are always free to exchanges (you need to pay just gas fees), but the withdrawal fees vary. But the process will be more or less the same on every exchange.
Lastly, we'll be showing you the conversion for USDT. But the process is the same for converting any other ERC20 token to its BEP20 equivalent.
Step 1: Launch your Exchange and Log into your Account
First, launch your exchange of choice, preferably Binance, and log into your account.
If you don't have an account yet, but still want to use this method, you can open a free account using the banner below.
Ideally, use the mobile app of your exchange. This way, you can easier copy or fill in your Trust Wallet address.
Step 2: Go to the Deposit Page Within the Exchange
Now, inside your exchange app, find your wallet page.
In Binance, that's done by tapping on "Wallets" on the bottom navigational bar.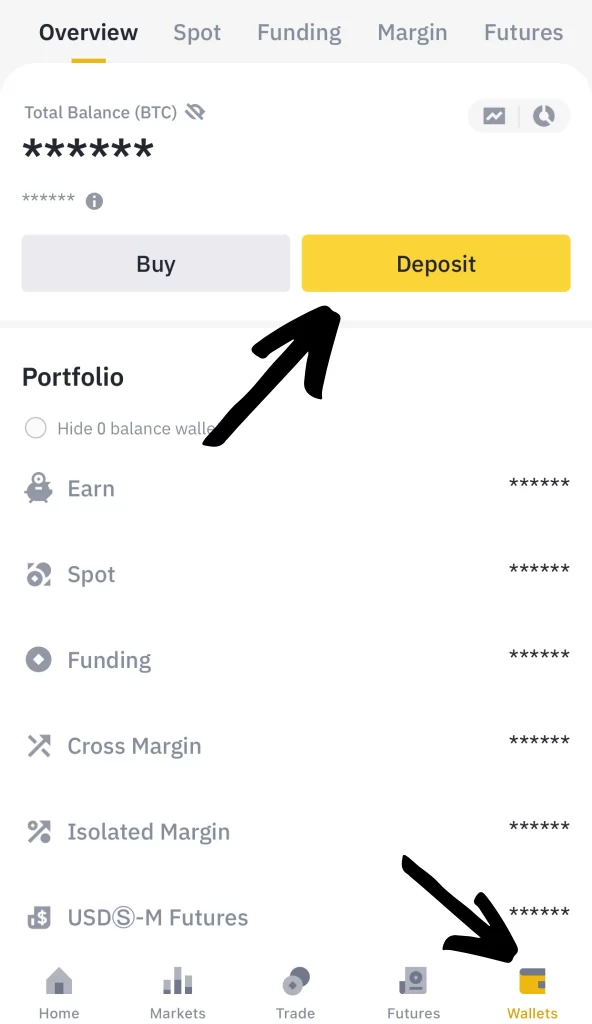 Once you land on the overview of your balance, tap on the "Deposit" button.
Step 3: Select the ERC20/BEP20 Token you Want to Convert
Now from the list, select the token you wish to convert or type the name of it into the search bar.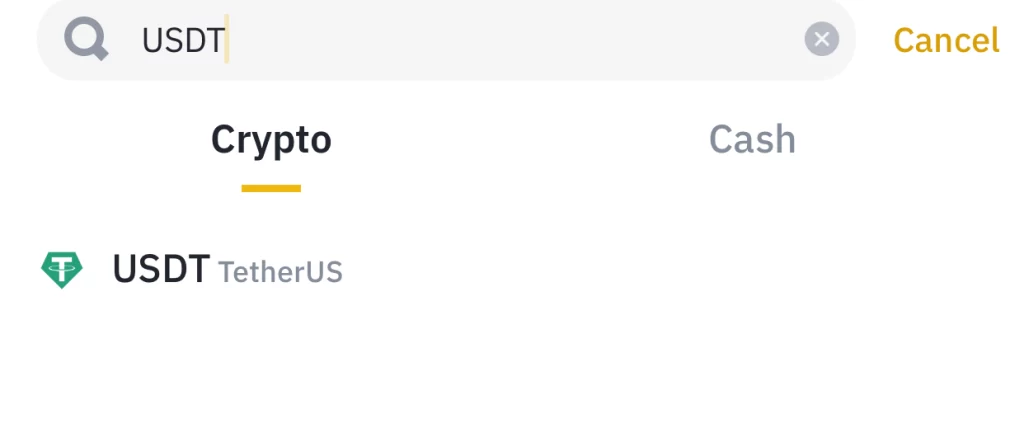 This step is the same whether you want to convert BEP20 to ERC20 or vice versa.
Step 4: Select Network from the List
This is the most crucial step, so pay close attention. Because if you send your tokens to the wrong network, your assets will be lost.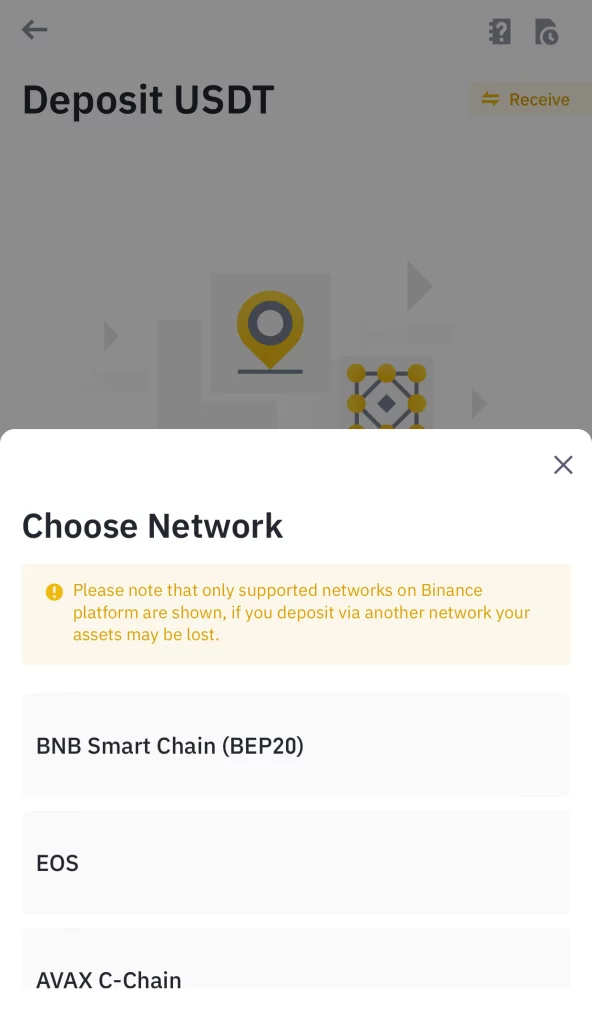 Here select the network your tokens are on right now in your Trust Wallet. If you wish to convert ERC20 to BEP20, select Ethereum (ERC20); if you want to do that the other way around, choose BNB Smart Chain (BEP20)
Step 5: Copy your Exchange Wallet Address
Once you select the network, you can copy your wallet address. Notice that you can also see a minimum deposit in the lower part of the screen.
You won't likely send less than that since the number is really low, but keep an eye on that too.
Step 6: Launch the Trust Wallet App and Select the ERC20 (BEP20) Token you Want to Convert
Now, open your Trust Wallet and select the token you chose earlier on Binance. You can either select it from the list or tap "send" in the upper part of the screen and select it there.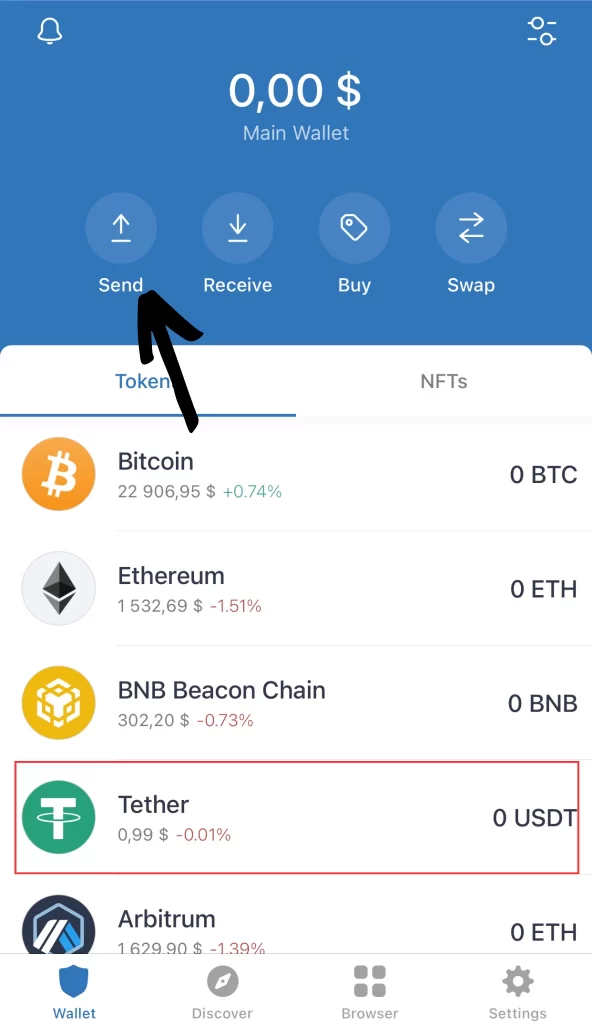 If you don't find the token you need to swap, you can add it using the setting button in the top right corner.
Step 7: Fill in Transaction Details and Confirm the Transaction
Once you land on the token overview, you'll see three buttons: send, receive, and swap.
As we said in the introduction, you can't use the swap option since it's not a cross-chain swap. You can use the native swap only to exchange tokens on one network.
So select "Send." Now, on the send page, fill in the transaction details.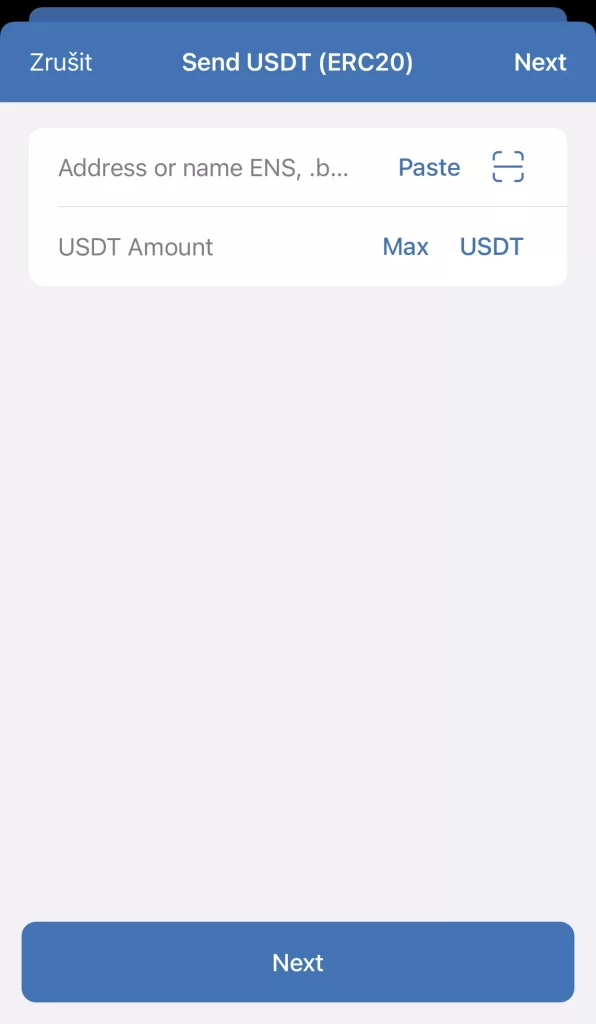 Paste in your Binance wallet address in the address field and enter the amount of crypto to be transferred and eventually swapped for the counterpart on the other network.
Confirm the transaction and wait till it's finished. Binance requires a higher amount of confirmation, so that it might take a few minutes.
Step 8: Receive your Token Back on the Other Network
Now it's time to get your tokens back to Trust Wallet on the other network.
Open your Trust Wallet once again, but this time, tap on "Receive." On the next page, search for your token. But this time, select the other network than you before.
For instance, we wanted to swap ERC20 USDT for BEP20 USDT, so we'll search for the BEP20 equivalent of USDT.
That token is tagged as Tether USD on Trust Wallet. But also make sure there is "BEP20" written under it.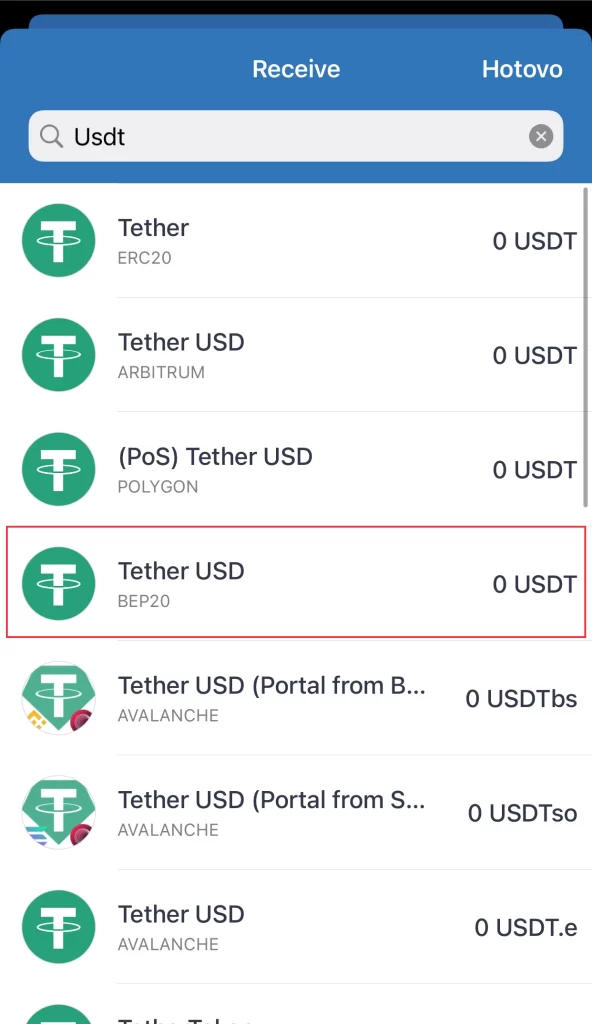 Once you select the corresponding token, you'll see your token address; copy it.
Step 9: Go Back to the Exchange and Withdraw your Tokens
Relaunch your exchange app and locate a withdrawal option. It will be located in your wallet overview.
For instance, Binance has different wallets for different trading strategies. Like Margin for margin trading, Futures for futures trading, or spot wallet…
Select the wallet where your tokens are located and tap "withdraw."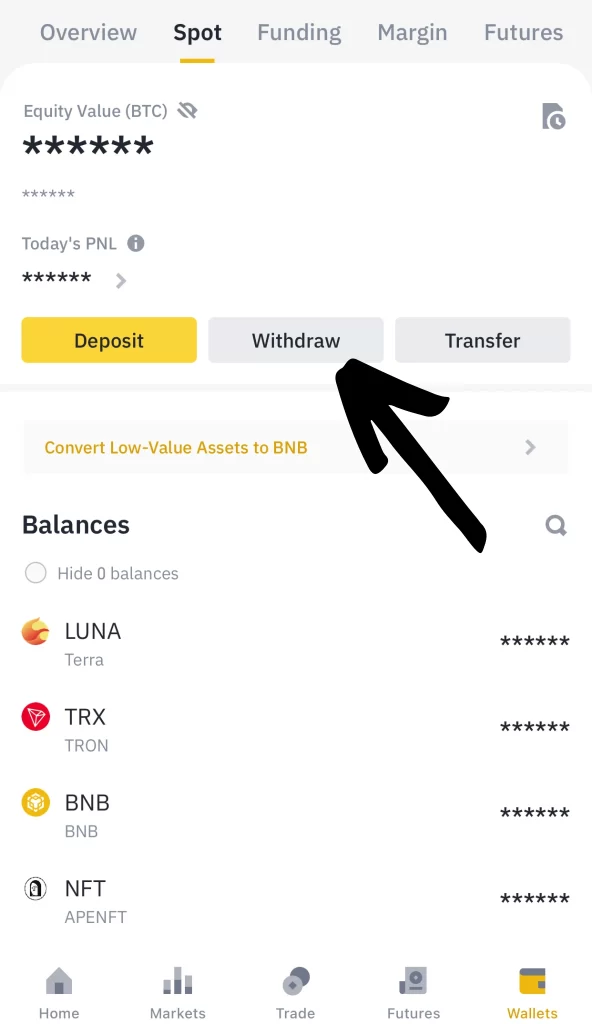 Then, search for your token and select it from the list. Two options will appear. You can either send your tokens over to another Binance user. That's completely free of charge. OR you can withdraw to an external wallet. And that's what you want to do.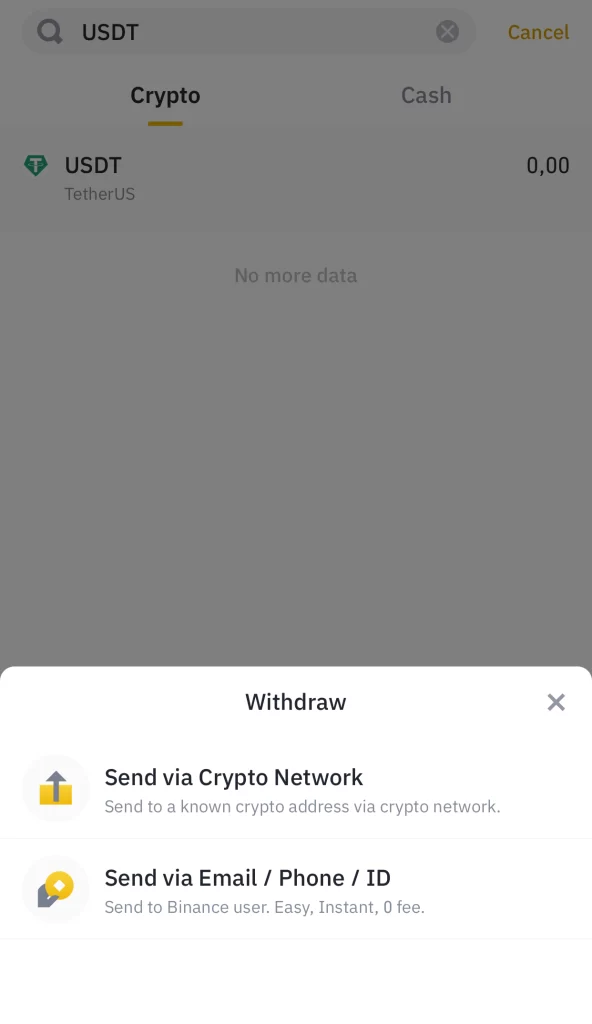 Step 10: Enter your Trust Wallet Address and Confirm the Transaction
We are approaching the finish line. Now in the presented form, enter the wallet address you copied earlier from Trust Wallet. And also, select the network you set earlier, in our case, it's "BNB Smart Chain (BEP20)."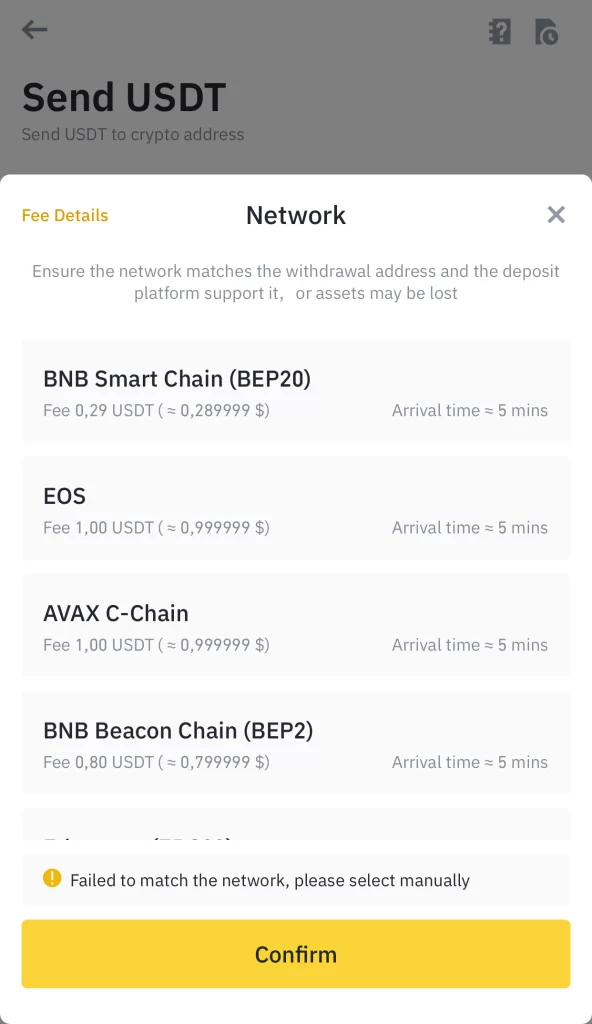 Enter the amount of crypto you want to withdraw and confirm the transaction. You'll also need to complete a 2-step verification.
The transaction will take a minute or two, and after that, you have successfully (and really cheaply) swapped ERC20 to BEP20.
Swap BEP20 to ERC20 Using an Online Bridge or DEX (Alternative Method)
The alternative method is maybe a bit easier and quicker because it only requires a single wallet that holds your tokens. No need for additional wallets or exchanges.
However, it's a bit more expensive. Since these platforms, in addition to standard gas fees, also charge service fees.
There are many platforms you can use for that. You should select one with enough liquidity. That's because DEXes are built on the Automated Market Makers system. That way, you are not exchanging with a counterparty, but the swap rate is algorithmically predefined based on the ratio of tokens in the liquidity pool.
And low liquidity could mean a higher spread; you could overpay more.
For instance, you can take a look at AnySwap, Celer cBridge, or Chainswap.
It essentially doesn't matter which swap you choose. To swap BEP20 to ERC20, the steps will be the same.
1. First, connect your wallet.
2. Once your wallet is connected, select the two networks you want to bridge and the corresponding token,

3. Fill in the token amount and confirm the transaction in your wallet.
4. Wait a minute or two for the transaction to confirm. This method is faster since you are making only one transaction, not two, and you'll receive your tokens in the wallet you used.
Conclusion
Well, that's it! You now know how to swap ERC20 tokens to BEP20 tokens in Trust Wallet, and more importantly, you know how to do it in the cheapest way possible.
As you can see, the process is quite simple, thanks to the cross-chain feature available on Binance. It can be a bit time-consuming, yes, but this option is more or less without fees. All you have to pay is a gas fee.
The second option might be better if you want to maintain your anonymity and independence, but it's a bit more expensive.