Nowadays, everyone is using dark mode. It's healthier for your eyes, especially if you are trading through the night. And it's almost mandatory for all companies to add the ability to change the user interface to dark mode.
And Binance is no exception. This feature can be activated in your mobile app or on your PC. This article will look at how to Enable Binance Dark mode step by step. In either the website and app version or the mobile app. Let's dive in! 
What is Binance Dark Mode
Binance dark mode is a feature that allows users to change their app theme to either Light or Dark theme. In dark mode, the user interface is in darker colors that use less battery and are more pleasant on your eyes. 
Somebody also calls it "Night Mode" due to the often-used function of automatically switching to dark mode at nightfall.
How to Enable Dark Mode in the Binance PC app
What all devices will have in common is the first step. In the first step, you need to have a registered Binance account and be logged in. If you still do not have an open account, you can Register for free here.
1. Open your Binance app and sign in.
This step is effortless. What you need to do is open your Binance app. If you haven't downloaded it yet, you can download it here.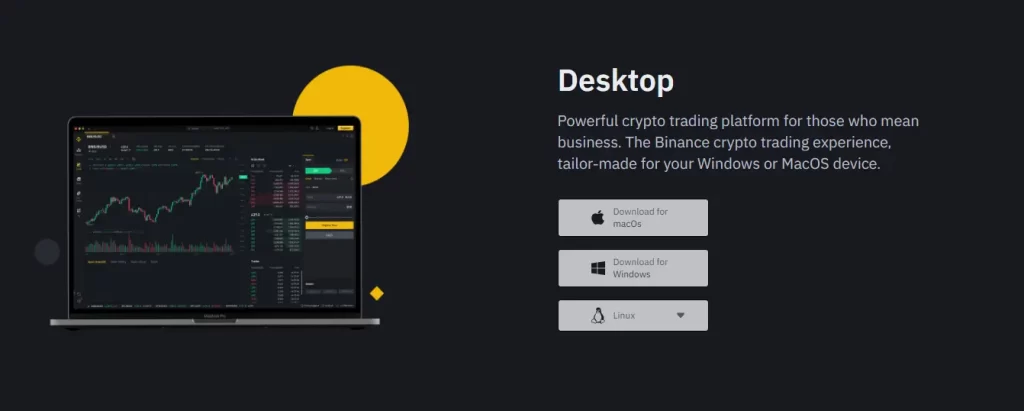 2. Click on the Settings Button
It doesn't matter which page you are on. The settings button is located in the left sidebar when you are on the homepage, in your wallet, or currently trading. 
What is a common problem is that you don't see the sidebar. If your sidebar is hidden, you can pull it up by clicking on the little arrow. Like this: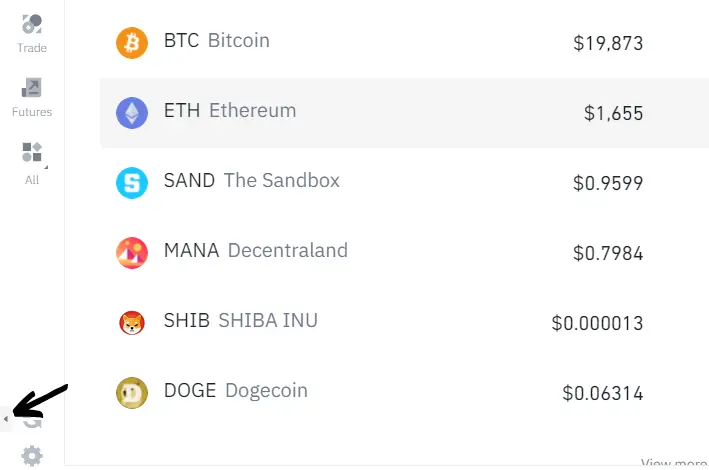 3. Click on the sun icon beside "Theme."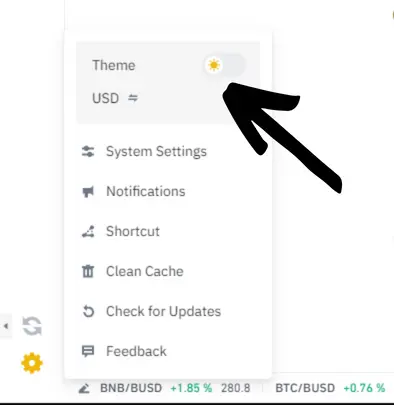 After you tap the little sun icon, your Binance app will turn dark mode. You can change it to the light theme by repeatedly clicking the slider.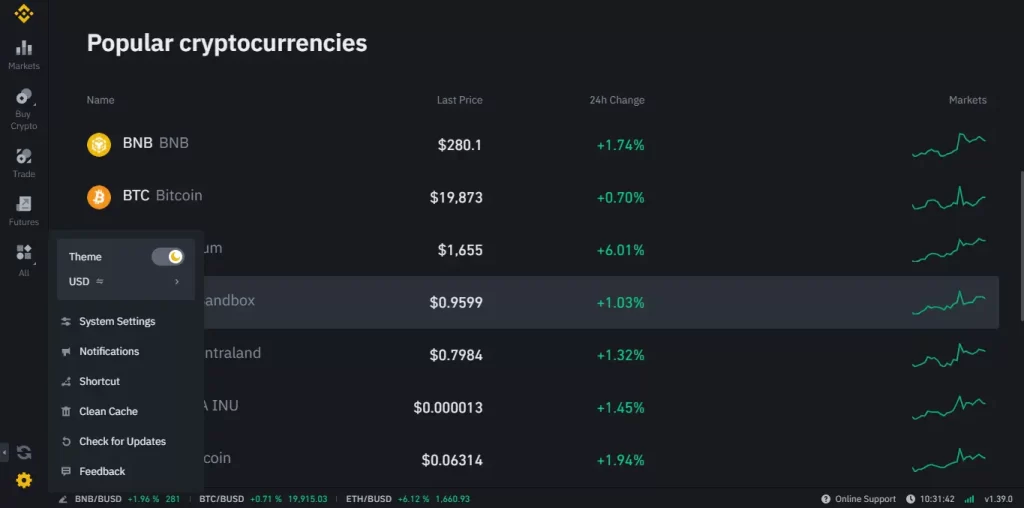 Read – How to view Binance transaction history?
How to change the theme on the Binance Website
Switching to dark mode on the Binance website is easier because we don't have to click into the settings. 
1. Visit the Binance Website
2. Click on the moon icon in the top right corner
Here it's not even hidden in the settings. To change to dark mode, navigate to the top right corner and click on the little moon icon. 

3. Now the Binance Website will be in the Dark theme
You can tap the icon again to change it back to light mode.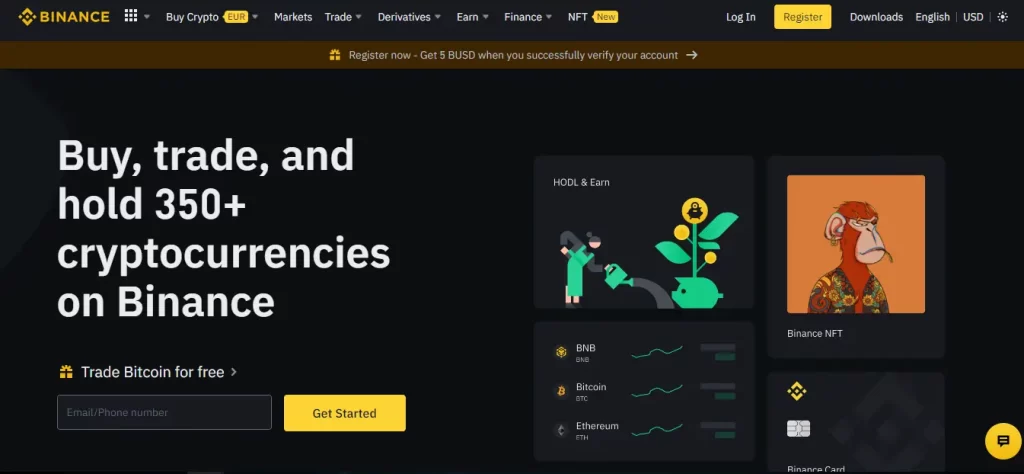 How to switch Binance to Dark Theme in the mobile app
We saved the most challenging part for last. Because dark mode in the mobile app is hidden deep in the settings.
The process is the same for both mobile versions – Android and iOS. 
1. Open your Binance mobile App
2. Click on the profile picture as shown in the picture below.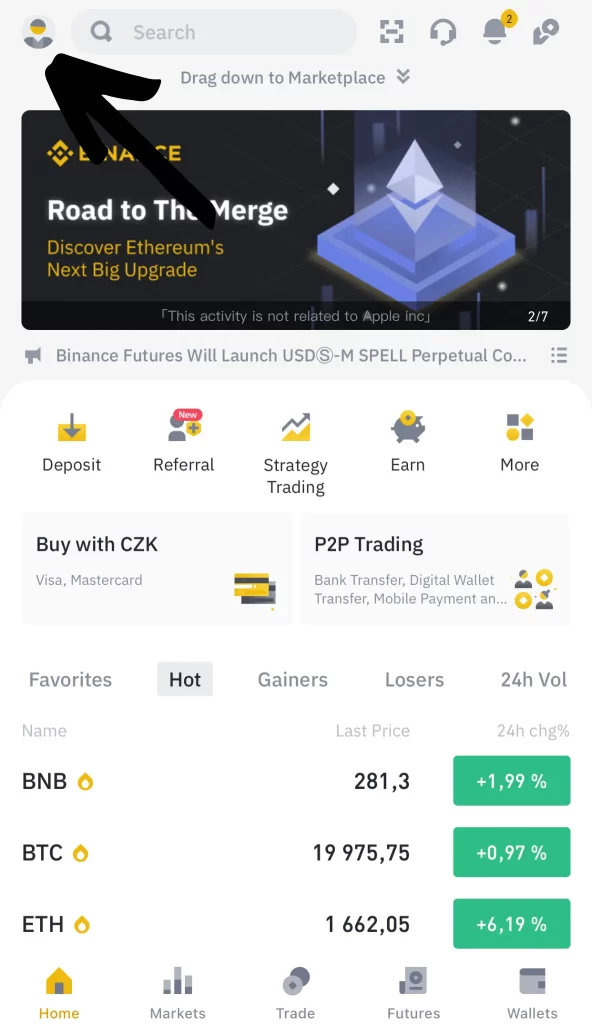 3. Scroll down till you find "Settings"
After you have successfully found the settings tap on it.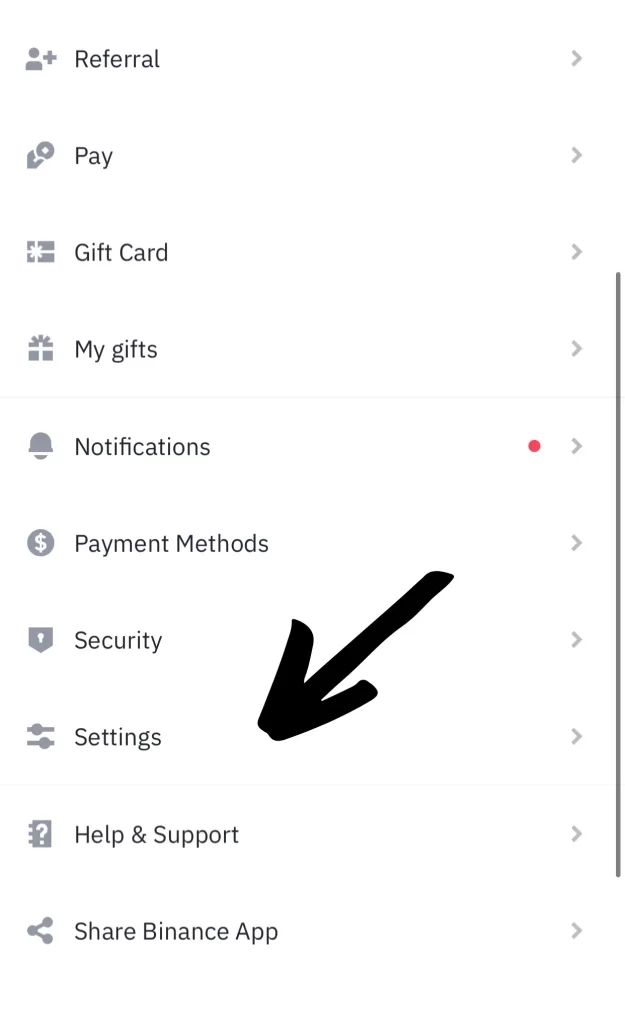 4. Go to "Appearance"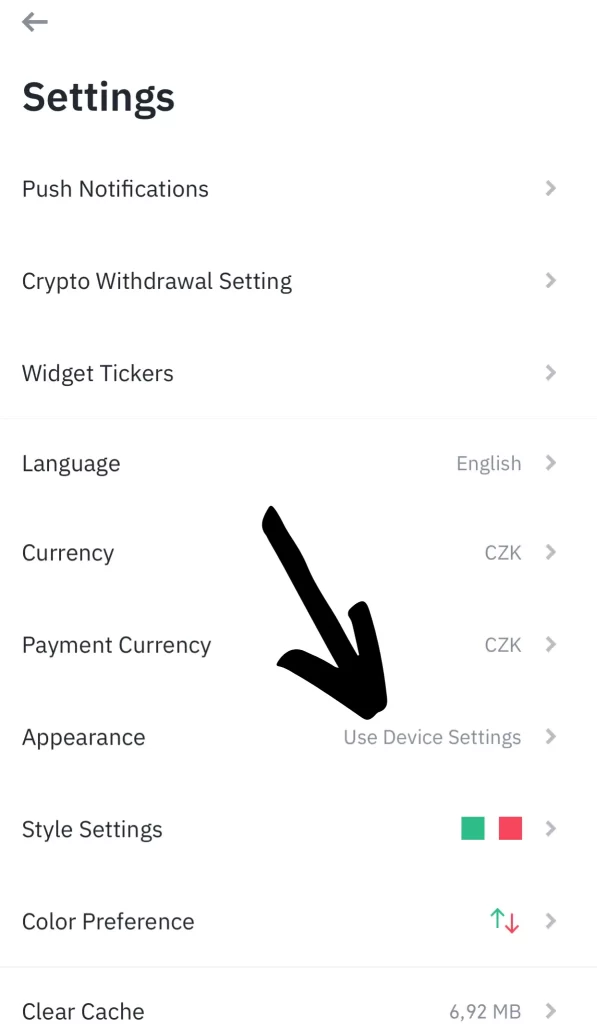 5. Select the appearance setting you want
Here, you will have three options: dark mode, Light Mode, and Use Device Settings. 
In the "Use Device Settings" mode, your Binance app will either have light or dark mode, according to your device. Thus, if you have your phone in the dark theme all day, your Binance will also be in the dark theme.
This setting is helpful if your device automatically switches between light and dark mode, for example, at dusk.
You can change this setting at any time.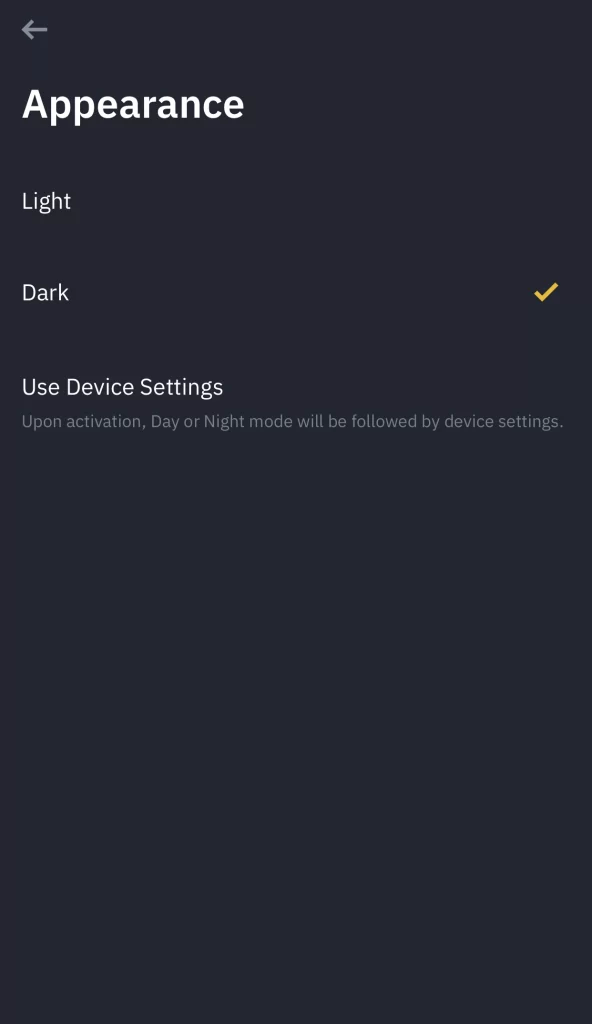 Conclusion
Binance Dark theme is not only more gentle to your eyes, but this trick can also save you a bit of battery life. You can experiment with your favorite setting and change it at any time. And you can always revisit this article if you forget how to do it! 
Also, to further enhance your Binance mobile App experience, you can toggle between Binance Pro and Binance Lite!
Learn further with Binance How to's
How to Easily Switch Between Binance Pro and Binance Lite
How to Know When Binance will List a Coin
How to Change Your Email Address on Binance
How to Change Your Phone Number on Binance: Without Access
How to Change Your Currency on Binance: Every Device Guide