Every app you use on a daily basis can sometimes encounter an error. And Coinbase Wallet is no exception.
It can be frustrating to deal with that right before making an important transaction. But fortunately, there is an easy fix to that that will probably take you just under a minute.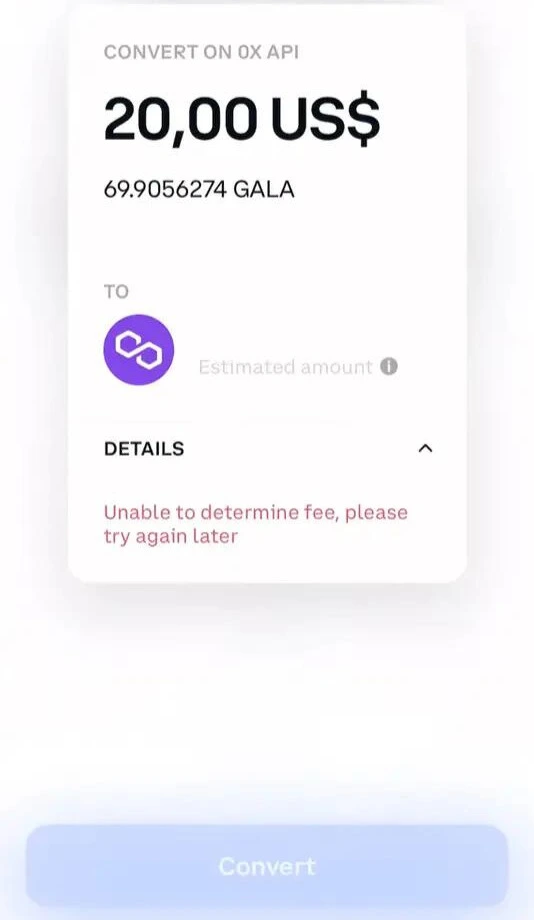 Let's take a look at how to fix "Unable to determine fee, please try again later" in the Coinbase wallet.
What's the Unable to Determine Fee Error in Coinbase Wallet
If you are receiving the Unable to determine fee error in your Coinbase wallet, it means that you don't have enough funds to cover the gas fee of the transaction.
That's because many users do not realize what network they are operating on. Sometimes you can have a token on BNB Chain, and the other time on the Ethereum network. And each network has its own native token that is used to pay for gas fees.
For instance, if you are trying to swap tokens on the Ethereum network, you'll get unable to determine fee error because you don't have enough ETH to pay the gas fee for that transaction.
Simple Solution to Unable to Determine Fee Error
The only solution to this error is to transfer more funds to your wallet. It might seem like you have enough coins in your wallet, but during the day, the network can get very busy, and the network fee will strike up.
Look at the graph below, which shows the network load during the day on the Bitcoin mainchain.

You won't likely transact with Bitcoin, but all other networks follow this pattern very closely. So by choosing the right time to make your transaction, you can save a lot of money. You can check our guide on How to avoid miner fees on Coinbase if you want to learn how to save big.
Secondly, do not try to put all your funds as the transaction amount. The gas fees are not paid from the transacting amount but from your wallet balance. For instance, if you are trying to exchange 0.3 ETH, do not put 0.3 ETH as the "from" amount, but leave a bit to make the transaction.
In case you don't have a way to buy more coins to pay for the gas fees, make sure to check out our deals page, with many exciting sign-up bonuses, and save money now!