Usually, investing in the platform's native token or coins isn't a bad idea. At least to some degree, you know who is standing behind this project. And the team will usually want the best for both their platform and their own token. 
But what about one of the largest cryptocurrency marketplaces, Coinbase? Does Coinbase have its own token, or are there other ways to show support to your favorite exchange? 
This article will break down all of these questions and more. So buckle up, and let's dive in! 
Does Coinbase have its own token? 
Yes, but not in the same way you might be used to seeing. 
Binance has BNB, and Kucoin has KCS, but there is no close substitute for these tokens on Coinbase.
Coinbase's own token is a stable digital coin or stablecoin. Stablecoins are assets pegged to reserve assets. That are assets that you can convert to cash almost instantly. They are usually tied to FIAT currencies, like the U.S. dollar. Their goal is to stay stable to reduce volatility. 
The name of Coinbase's own token is USDC or USD Coin. And every unit of this cryptocurrency in circulation is backed up by $1 that is held in reserve. 
Coinbase and perks of using USDC
However, to be precise, Coinbase's coin USDC is not in their independent administration. USDC was co-founded back in 2018 by a payment service company, Circle.
USD Coin's goal is to take cashless payments to the next level and build an ecosystem where USDC is accepted almost everywhere. 
As it usually goes, people who hold a platform's own token receive some benefits. 
You could see this when we reviewed the four best platforms to trade NFTs on the AVAX chain. In that case, all platforms presented a reduced fee structure for users of their native token. In some cases, even zero fees, instead of the usual 3 or 5 percent.
If you consider using Coinbase's USDC, you can also take advantage of some fantastic perks. 
Coinbase distributes rewards to USDC holders who store their coins on the exchange. Considering that USDC is "just a regular dollar" that you can cash out at any time, it sounds like a great deal!
USDC and usability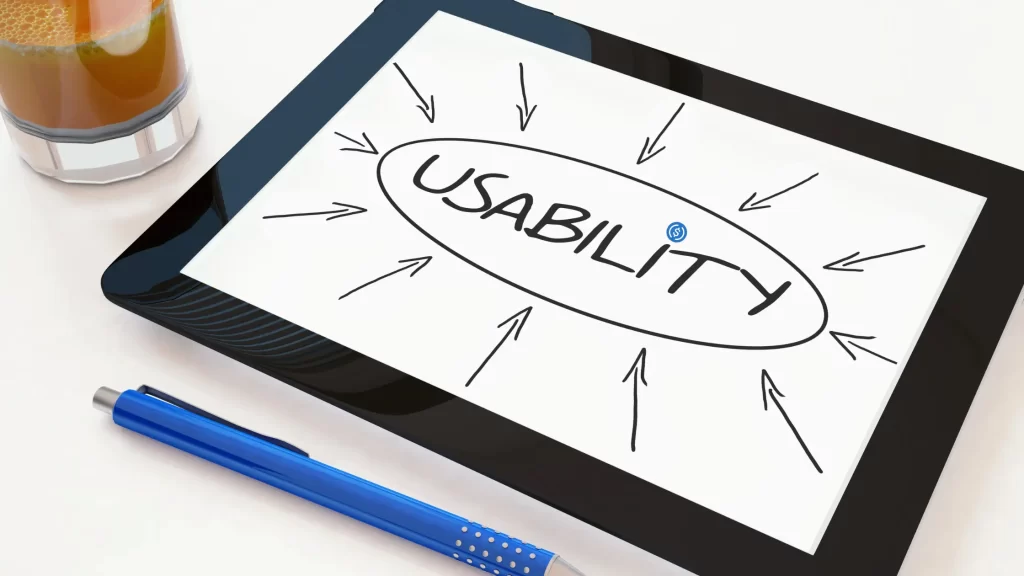 But what is more important than any reward is the usability of the USDC coin. Let's answer the question of what USDC trading pairs are available. 
And you won't be disappointed there either. USDC is available in more than a hundred trading pairs with a high enough trading volume. 
It might not be as popular as alternative stablecoins, such as USDT or BUSD, but it is still great. 
How to invest in Coinbase if it doesn't have its own token?
Many investors like to invest at least a bit of money in their personal preferences. iPhone users are investing in Apple, and Tesla users are investing in Tesla, etc. It creates an even stronger bonding between you and the product. Or to stay within cryptocurrencies, Binance users investing in BNB… But is there a way to invest in Coinbase?
Yes, there is. Coinbase went public in mid-2021 and is traded on NASDAQ. Let's say things weren't looking so great since then. One share of Coinbase is trading at around $40, that's only 14% of ATH. But since the whole market is down, it is somewhat justifiable. 
Is the existence of a Coinbase token entirely out of the table? 
The idea of Coinbase introducing its own token is not entirely out of the question. We can see this trend around all crypto exchanges.
However, since USDC exists, it is unlikely that Coinbase will introduce a brand-new cryptocurrency. After all, it is a huge responsibility to make a crypto token used and reliable, and launching a new one can ruin everything the company has built.
Will Coinbase have its own coin? the future can surprise us. It was also uncertain until the last minute whether Coinbase would be a publicly traded company. And eventually, they decided to go out there.
Conclusion
Coinbase does not have its own token, as we are used to with other platforms like Binance or Kucoin. But we can associate USDC with them. Stablecoin, which Coinbase co-founded and around which the whole platform revolves. 
The existence of USDC makes the creation of their native token more or less unclear. Or rather, there is no indication that there is one in development. But nothing is stopping Coinbase from joining the trend of recent years and creating its own.