The address and other personal information, such as your ID and bank statement, serve on Binance as proof of your identity. And it is tied to you as a person. 
This is mainly to prevent possible money laundering and other crypto frauds. And for that reason, it is not easy to change these pieces of information, as it is easy to change email or Binance phone number. 
However, if it is necessary to change personal information on Binance, like the address of residence or your surname, you can do that through Binance support. 
After all, you are required to do that if your personal information is no longer valid. If you fail to do so and it comes to light, you risk having your account locked.  
In this article, we will look at how to change your personal information on Binance and under what circumstances you are entitled to do so. 
When you can (need) to change your personal information on Binance
When you request to change your personal information on Binance, you must give a compelling reason.  
You want to request a change to your personal information either if:
You need to change your residential address or other personal information on the profile because this information is no longer up to date.
You have entered incorrect information when filling out the KYC. 
And these are the only reasons to do that.
How to change personal information on Binance
As was said in the introduction. Users can make changes to their personal information on Binance. However, you can't do that by yourself. You will need to open a Binance support ticket and explain the situation.
Now let's look at how to open such a support ticket.
1. Log in to Binance 
If you are not yet registered on Binance, you can start by using this link or "BQQK8CQW" as the referral code.
Both the link and the referral code will grant you a sweet 5% cashback on paid transaction fees.
First, head to the Binance website. Either type in the URL or search for "Binance" on google. Alternatively, you can get there by using this link: https://www.binance.com.
Now log in to your Binance account. You can do that by entering your email or mobile number with your password. Alternatively, if you have Binance mobile app, you can scan the QR code to log in automatically.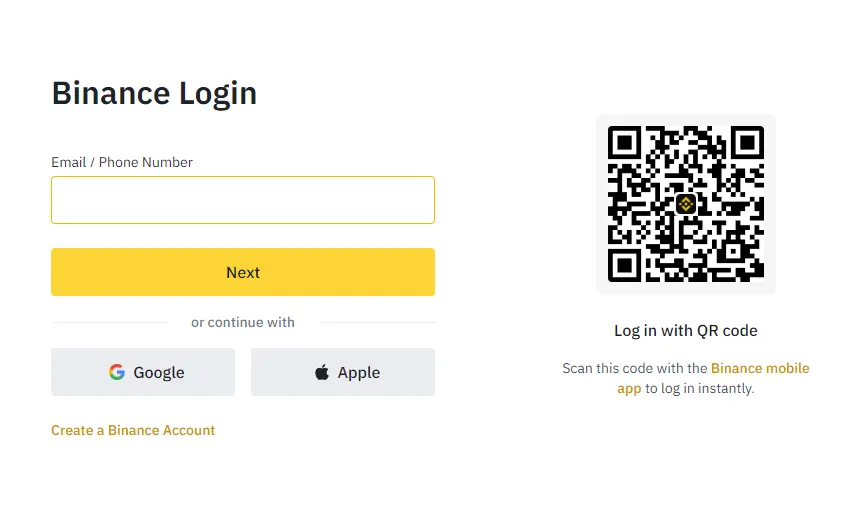 Whatever you choose, make sure to enter the correct details, so you don't lock your account. 
2. Submit a request
There are two ways to submit a new support request. The first way is through the little chat icon in the bottom-right corner of your homepage.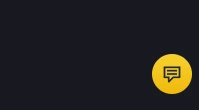 However, doing it this way will only open a small window that is hard to navigate. 
A far better option is to scroll down to the bottom of the page.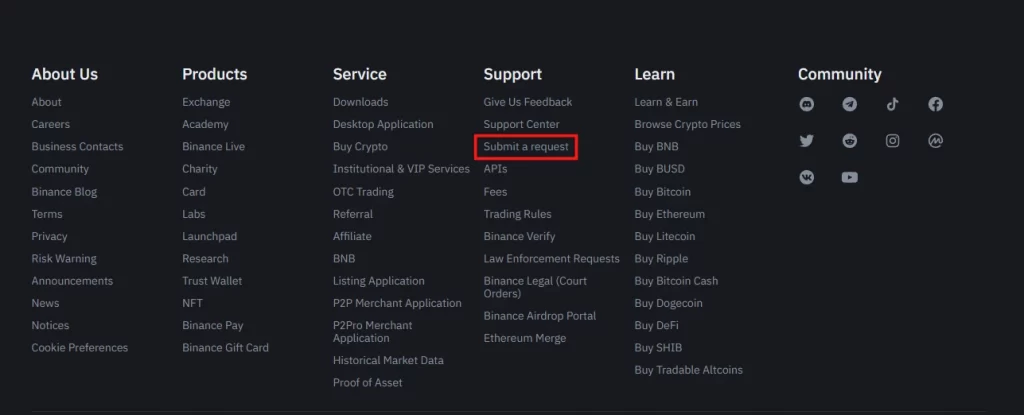 Here you will find all the critical hyperlinks you might ever need. Including "Submit a request" under the "Support" tab. 
3. Choose the right category
A big chat window will pop up. And you will now need to choose the right category so that you are assigned to someone who can help you with your personal information change.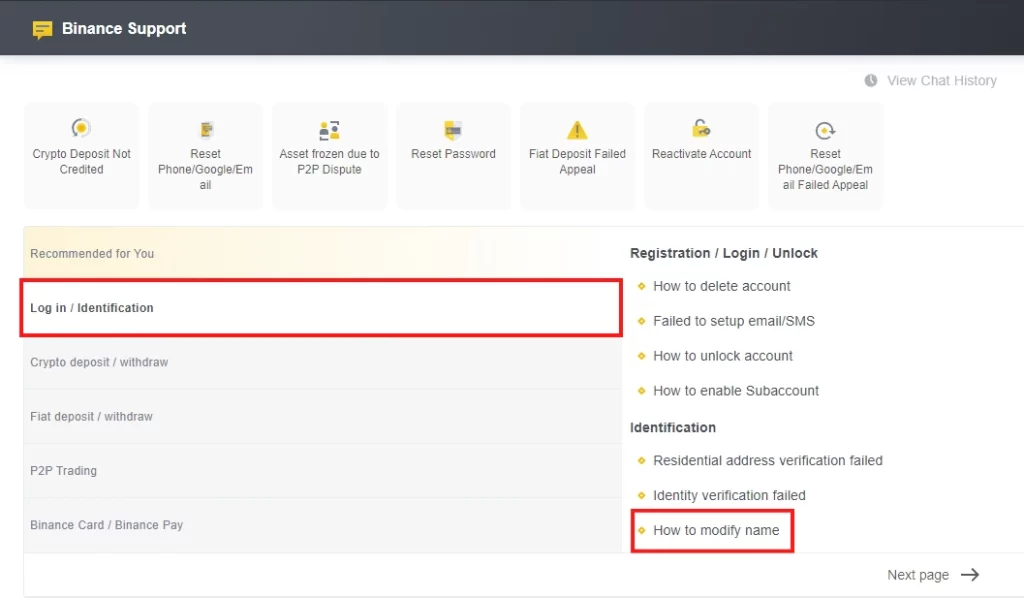 In the left collum, select "Log in / Identification." Then select either "How to modify name" or "How to modify residential address." Available options can vary.  
However, even if you open a chat under "How to modify name," you can also request a residential address modification or modification to any other personal information on Binance. 
4. Follow instructions the staff will give you
After you select the correct category, it will create a new Ticket & a chat window will appear at the bottom of the page. 
Now the Binance staff will guide you through the personal information change. 
Keep in mind that Binance support deals with customers exclusively via this chat. No one will contact you on your email or phone number asking for personal details. If someone contacted you via email regarding this matter, it is likely a scam.  
What will happen after you request a personal information change on Binance
What is interesting is that Binance cannot directly change your personal information. 
After you submit a request, Binance will reset your KYC verification, and you will need to complete it once again, re-entering the correct personal details. 
Conclusion
Changing your personal details on Binance is not as straightforward as changing your email or phone number. 
To do that, you will need to create a new support ticket with the request to change your personal information because… 
Binance support will then reset your KYC verification to the basic level, and you can complete it once again with the updated details.  
Learn further with Binance How to's
How to Easily Switch Between Binance Pro and Binance Lite
How to Know When Binance will List a Coin
How to Change Your Email Address on Binance
How to Change Your Phone Number on Binance: Without Access