While some countries are taking baby steps when it comes to adopting cryptocurrencies, other countries are all in and even accept crypto as legal tender.
The good thing about cryptocurrencies is that it's not controlled by a centralized authority – it's decentralized.
Many countries see it as a threat. As something that can negatively impact or even disturb the stability of the monetary system.
Due to decentralization and anonymity, more people can evade paying taxes more easily, and it's easier to do something illegal when the government is not watching.
In many states, people are already using crypto in many industries throughout the economy. So why not overcome these hurdles and adopt Bitcoin, or any other cryptocurrency, as a legal tender?
There are currently only two countries in the world where crypto is accepted as a legal tender. That's the Central African Republic and El Salvador, a small country in Central America.
The History was Made in El Salvador
In 2021, the Legislative Assembly of El Salvador adopted Bitcoin as a legal tender. With this move, El Salvador became the first country in the world to use Bitcoin as an official currency.
It has long been known before that President Nayib Bukele is very PRO Bitcoin, with his witty Twitter posts or price predictions.
Bitcoin was meant to highly improve the economy of the 200th poorest country. They believed that Bitcoin's stability would attract foreign investment and create new jobs while also reducing the country's dependence on the US dollar in its economic activities.
El Salvador has invested over $100 million in bitcoin, acquiring an estimated 2,300 Bitcoins. That represented around 4% of the reserves.
It was working out pretty well during the first year as El Salvador managed to build schools and hospitals using profits from Bitcoin.
But now the commitment is put to the test, while Bitcoin has fallen by more than 55% from its high. Despite the volatility, the government seems to be centered on its goals by buying more Bitcoin.
Recently on Jul. 1, 2022, Bukele announced, with the words "Thank you for selling cheap," that the country had bought 80 additional Bitcoin at $19,000 each.
Even though, at first, they faced pressure from the World Bank and the International Monetary Fund for putting the county's economy at stake, the use of Bitcoin in El Salvador has not taken an ugly turn.
But Bitcoin still has a long route ahead from being widely used.
El Salvador developed their own government-backed cryptocurrency payment app called Chivo wallet; Chivo means "cool" in local slang. The app offered a $30 sign-up bonus, which was funded by approximately 15% of the state's annual investment budget.
And even though around 60% of adults downloaded the app, data indicates that only 10% of citizens made a Bitcoin transaction after depleting their $30. And only 14 percent of businesses have made Bitcoin transactions since its introduction as legal tender.
Bitcoin as Legal Tender in the Central African Republic
On April 20, the Central African Republic took a similar approach as El Salvador.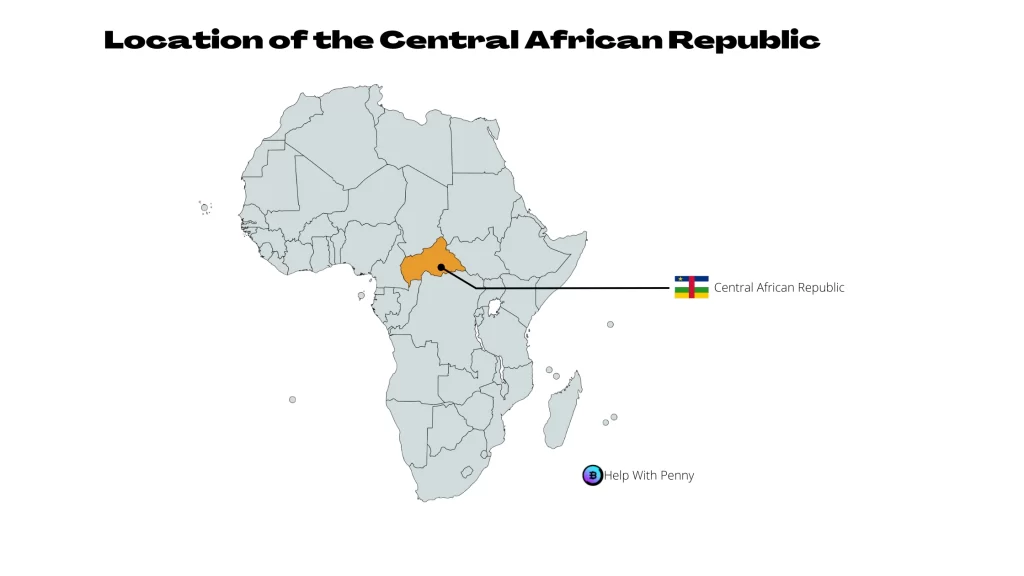 The president of the country stated that adopting Bitcoin as a legal tender would secure the nation's financial future. This decision was made in light of the country's ranking as one of the poorest in the world.
The country has faced civil wars for over ten years, which depleted the economy and highly affected the country's well being and development. Apart from that, the country has a very unstable electric supply, and according to the 2020 census, 9 out of 10 citizens do not have access to the internet.
All of this increased the need for the success of this whole visionary step. President Touadéra described making Bitcoin legal tender as "opening a new chapter in the country's inspiring journey towards a brighter future."
The launch of this "visionary plan" wasn't exactly compelling. The press release encouraged people two visit a website, which was locked behind a "secret code."
To look behind the curtain, visitors were prompted to sign up on an investor waitlist. Once you were granted access, the presentation was full of big words, and no one really knew what CAR wanted to do.
But since the launch, the thoughts have been shaped, and Sango.org, the official website of CAR's coin backed by Bitcoin, provides many informational documents.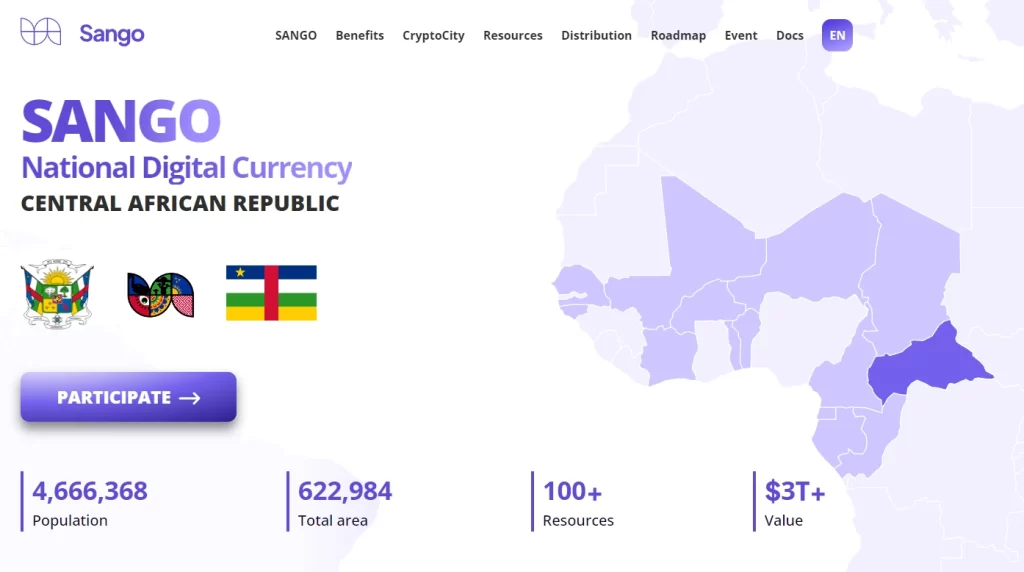 However, as in El Salvador, CAR has received a lot of criticism. Mainly in the sense that this step may negatively affect the economic situation and bring unwanted economic challenges.
Conclusion
Making Bitcoin state's official currency can have massive benefits for economic development. But on the other hand, due to the mentioned issues, the once visionary plan can quickly turn into a failure.
There is also another benefit of Bitcoin being a legal tender. If you are a tourist, you can conveniently pay in cryptocurrency as well as local currency.