Usually, newly listed coins represent a considerable investment opportunity—an influx of investors and trading volume.
This will soon either crumble, and the coin will pass into oblivion or become the new mainstream like some altcoins, like Polygon or Cardano.
In both cases, however, a rapid price increase can be observed in the first hours after listing. And, therefore, an investment opportunity.
But how to find out about new listings? What is the exact date and time?
This article will look at how to know when Binance will list a new coin. So you never miss a unique investment opportunity ever again.
What is Binance
But let's first talk about the biggest crypto exchange in the world – Binance. Binance is, with a few exceptions, available worldwide, and the user base will soon hit 30 million.

Hosting such a large user base has several advantages. Surely someone will know about the future listing before you do so that you can find a mention of it online. And more users = more investors = more significant investment opportunity.
Apart from being the world's largest cryptocurrency exchange, Binance hosts over 600 different cryptocurrencies and projects and offers many great features. Like Binance Launchpad, NFT Trading, Staking, Futures with up to 20x leverage, and much more.    
With that said, let's look at how to be the first to find out about new Binance listings.
---
If you are not yet registered on Binance, you can start by using this link, or "BQQK8CQW" as the referral code.
Both the link and the referral code will grant you a sweet 5% cashback on paid transaction fees.
---
How to Know When Binance will List a Coin
Yes, you can know that new coins will be listed on Binance, and you don't need any inside info for that.
That's simple because getting listed on Binance is like winning the Oscars. It's the best thing that can happen to any project. So the developers will definitely brag about it, even before it happens.
But you wouldn't find out without putting the work into research. There are several methods of how to know when Binance will list a coin.
Periodically check interesting projects
Where else to find such hot news than directly from the developers?
Look for promising projects on scouting sites, like CoinMarketCap, and keep a close eye on them.
Follow their website and social media.
If there is going to be a partnership between Binance and this project, the developers will be the first to know. And the first to possibly share that news with the world.
Be in touch with Binance communication channels
Finding an exciting project can be difficult. But, there is a shortcut through all the hard work.
Binance itself does new projects known through its social networks and blog.
The downside, however, is that it happens at the last minute. Usually, the day or a few hours before listing new coins or Binance.

However, if you look at the date and time, you will see that it was disclosed just a day before it happened.
Use the Binance Launchpad
Binance Launchpad is a place where unique projects are initially launched.
Typically, after a new project is launched, Initial Coin Offering takes place. Where developers offer their new crypto coins in exchange for an investment in their project. However, these coins are completely worthless at this time as they are not yet tradable anywhere.
Which is more than risky.
That is why these Initial Coin Offerings are unlikely to produce impressive results.
Binance Launchpad solves those risks and the crowdfunding process as a whole.
The moment a new coin is published on Launchpad, you can fund it. Usually, using BUSD or BNB. This launch usually lasts for at least a week, during which you receive rewards based on your amount of support.
Once the initial launch is over, this coin is offered for trading.
Usually, the price starts relatively high, but a significant drop follows.
That's why we recommend selling the coin immediately. If you have confidence in the project, buy again in a week or so for a far lower price.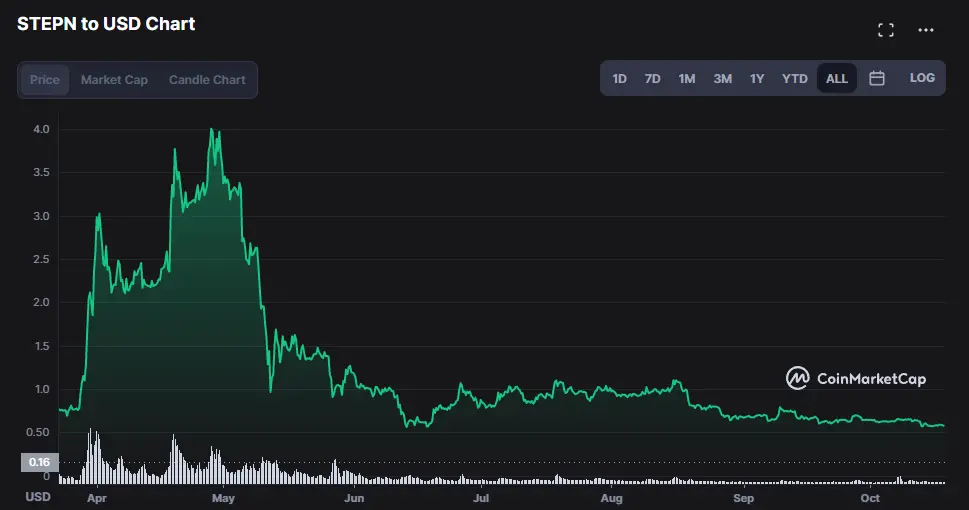 This pattern can also be observed after the launch of STEPN. Most recent Launchpad project launched in March of 2022.
The price held for a few days but then dropped from $4 to $0.6.
Follow Crypto Influencers
Legally you shouldn't know that something like this will happen to avoid market manipulation.
But ambassadors for specific projects sometimes don't keep it up and blurt it out.
That doesn't happen very often tho.
But what happens all the time are conspiracy theories. And sometimes, such conspiracy theories are confirmed, and a new coin is listed on Binance.
Even better if the carelessness of the developers backs up these theories.
Conclusion
Unfortunately, no one will tell you that Binance will list a new coin in advance. This could be considered market manipulation.
But you can follow the social networks and official channels of both developers and Binance. Binance tells about new listings, but only a maximum of one day in advance.
If you want to be earlier than this, you probably have to trust your gut and invest before the news becomes official.
Further Reading
Up to date Binance WODL Answers
How long does the Binance withdrawal take
How to view your Binance deposit, withdrawal, and trade history