When it comes to cryptocurrencies and crypto wallets, MetaMask is the thing that goes through the minds of many of us.
This crypto wallet, developed by ConsenSys, is the most popular crypto wallet, with over 30 million monthly active users. But if you have used MetaMask before, it is free to use. There are no transaction fees, service fees, or fees for opening a wallet. Right?
So how exactly does this crypto wallet generate over $200 million in revenue annually? We'll get to the bottom of this.
In this article, you'll find a comprehensive overview of MetaMask's three main income streams and the different products and services ConsenSys offers under the name of MetaMask.
How it all Started; MetaMask origin story
MetaMask is a non-custodial cryptocurrency wallet used to interact with the Ethereum blockchain. But apart from Ethereum Mainnet, it can connect to other custom networks created as a fork of Ethereum. For instance, Binance Smart Chain or Polygon network.
MetaMask is developed by ConsenSys Software Inc., an American Blockchain software company founded in 2014.
Although MetaMask is the project for which the company is best known, it has other successful projects to its credit, such as Infura or Truffle.
MetaMask was launched in July 2016 as a desktop browser extension for Google Chrome and Firefox. Shortly after, in 2017, cryptocurrencies started gaining popularity among the wide public, and MetaMask also benefited from it.
Near the end of 2017, the CryptoKitties NFT collection was launched, and MetaMask surpassed 1 million downloads shortly after.
MetaMask has only grown since then. Surprising 1 million monthly active users in the summer of 2020, mainly due to the increased usage of DeFi protocols.
And although it seems almost impossible, there isn't much controversy associated with the company. So from the history of ConsenSys, it seems that they're on the right track. So how exactly MetaMask make money? Let's take a look.
How does MetaMask Make Money
MetaMask generates revenue through multiple income streams, including swap fees, software fees, and selling both physical and digital products.
Now let's take a look at these in more detail.
Swap Fees
The primary source of money for MetaMask is swap fees. Usually, when we encounter a crypto wallet or other blockchain software, they use the service of another merchant.
For instance, Brave Browser generates over $40 million a year, and a part of this money comes from affiliate commissions. Because Brave, instead of developing its own swap gateway, they use the service of Binance, Gemini, or Crypto.com.
But MetaMask chose another route and developed its own service while charging a flat 0.875% swap fee.
Note that this is a service fee for using their in-app swap. If you connect your wallet to an external decentralized exchange, such as PancakeSwap or UniSwap, MetaMask does not collect any fees.
Software Fees
Besides the publicly available version of MetaMask, ConsenSys also offers a specially tailored, paid version of MetaMask for institutions. That's a crypto wallet designed for trading companies and other financial institutions with extra care for risk management and reporting features.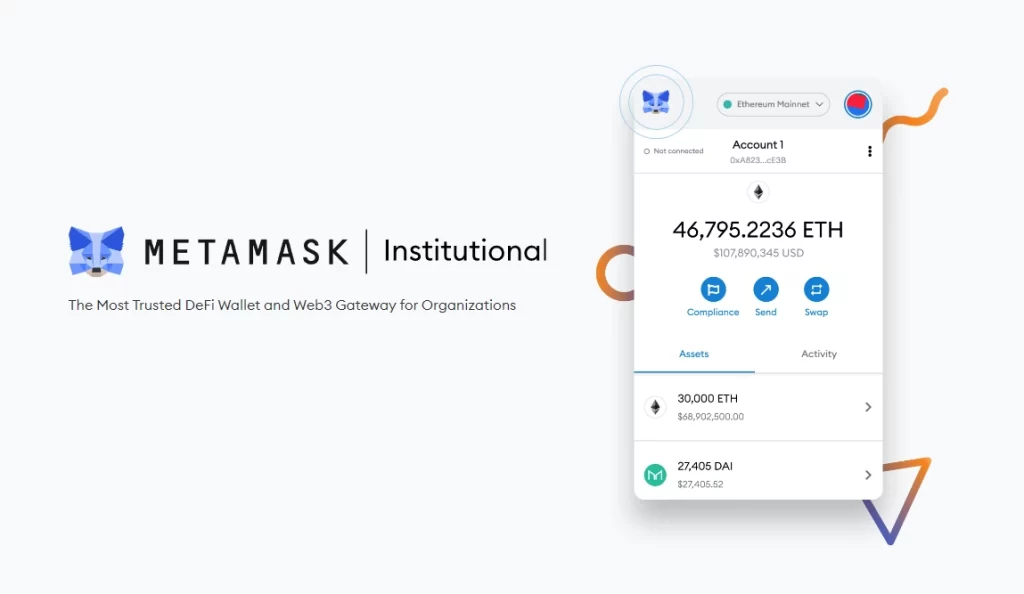 MetaMask, however, doesn't disclose what the fee for this service is. We guess the price and functions will be tailored to a specific company. We have not been able to find information about how much this fee is on the internet. It will probably be subject to some confidentiality as well.
Merchandise Sales
Lastly, the company also makes money by selling mainly physical products such as T-shirts, hats, mugs, etc., through their online store. However, the sales won't probably significantly contribute to the company's revenue.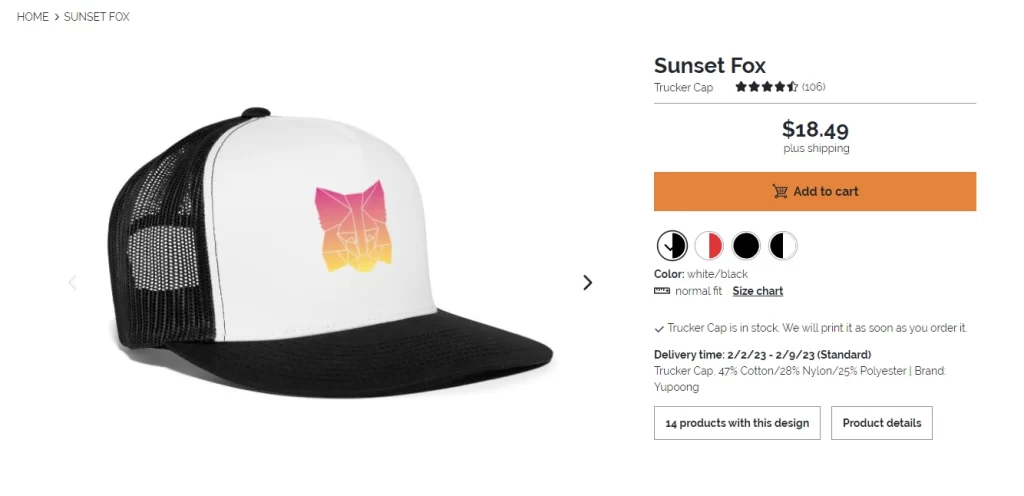 The price of their products ranges from $15 to $42.
MetaMask's Annual Revenue
Since ConsenSys is a privately held company, they are not required to publicly share its annual reporting. So all figures are rough estimates. based primarily on their first source of income – swap fees.
Since every transaction is publicly visible on the blockchain, we can estimate what is their revenue from these swaps.
This is where the estimates come down to over $200 million a year. The company itself is valued at over $7 billion after raising more than $450 million, as of March 2022.
Conclusion
MetaMask, developed by ConsenSys since 2016, is one of the most popular crypto wallets out there. MetaMask makes money through various income streams, mainly from collecting swap fees.
However, as ConsenSys is a privately held company, we don't know the exact revenue they generate, but the estimates come down to over $200 million a year and a valuation of over $7 billion.
Read Further
How Does OpenSea Make Money ($100 million a month)