There is no doubt that OpenSea has become the biggest NFT marketplace in the world.
If you're an active collector or trader of NFTs, you may have multiple wallets, each with its own collection assets.
So you might be looking for a way to have everything in one place, thus wanting to change the connected wallet on OpenSea. For instance, if you want to switch a wallet brand altogether. Like changing from Trust Wallet to MetaMask, etc.
Whatever your motives are, a question arises whether it is possible to change your wallet on OpenSea. To answer that, it's possible, but it is a bit harder than just changing your crypto address in the settings.
Let's see how in a step-by-step guide.
OpenSea Account and your Linked Wallet
When you open a new account on OpenSea, your wallet will be permanently connected to that account.
In fact, you are not creating an account as such, the wallet is your account. As OpenSea stays somewhat decentralized, not requiring any personal information from you.
And as such, opening an OpenSea account without a wallet is not possible. But there is a way to change your linked wallet, and that's by changing your profile name.
That's no biggie when it comes to standard accounts. However, once your OpenSea account gets verified, you'll need to cooperate with the support team to do that. As profile information is locked on verified accounts.
Another issue that may arise during the process is with your non-fungible tokens. But they are not stored on OpenSea, but in your wallet.
You're connecting your wallet to the marketplace to prove the ownership of the tokens. And once your NFT is sold, the marketplace facilitates the exchange.
So if you want to change your wallet on OpenSea, you must also transfer your NFTs to the new wallet.
How to Change Wallet on OpenSea
The process is quite obscure. You need to create a new account first, using the wallet you want to use. Then change your profile username on the old account, which will free up the name, and you can use it on the new account.
Let's take a look at the steps.
Step 0: Decide which Wallet you Want to Use
First thing first, decide which wallet you want to change to. In this example, we'll be switching from one MetaMask wallet to another. But the process will stay the same for every brand. The only difference might be in the signing.
Step 1: Sign In to your Old OpenSea Account
We need to free up your username first. So, log in to your OpenSea account with your old wallet.
So open and unlock your new wallet. Then go to OpenSea and tap the wallet icon in the top right corner. Choose your provider and sign the connection.
Once you are connected, click on the profile icon in the top right corner, and select "Profile."

Step 2: Go to Settings and Change your Username and Email
Once you are on the profile page, you'll see three dots on the right side.
Click that and go to settings.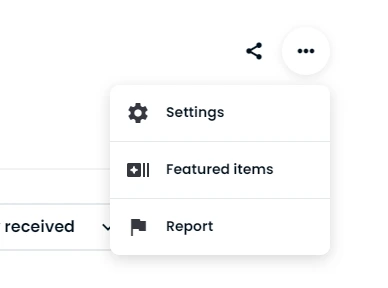 Step 3: Cut your Username and Fill in Another One on Old Account
On your profile settings page, cut your username using the CTRL+X shortcut. This will copy the username of your profile and empty the username field.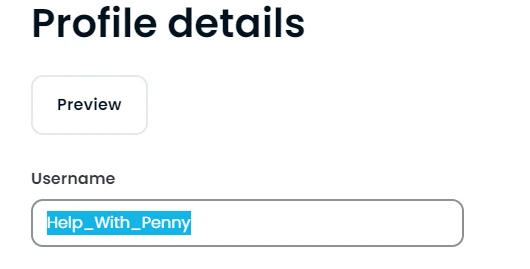 Now, fill in any other username and save the changes. The goal here is to free up the name so that you can use it again on the new account.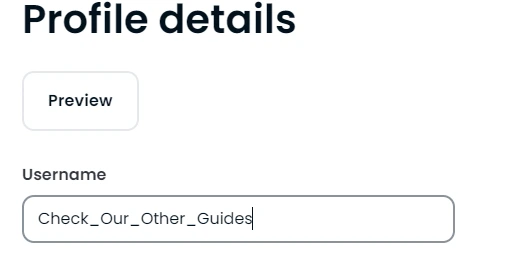 You must also do that in the email field, which you can find below.
To finish this step, don't forget to scroll down and hit the "save" button.
Step 4: Log Out and Log In Using your New Wallet
Now click on your profile icon in the top right once again, and select "log out."
After logging out, the option to connect your wallet will reappear. You should now connect the new wallet you want to use with OpenSea.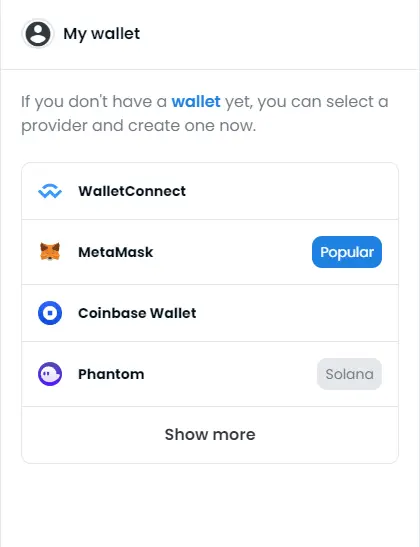 If you are switching to another wallet brand, the process is pretty straightforward. However, if you wish to switch from one MetaMask account to another one, you need to switch your wallet in the extension first.
To do that, open the MetaMask extension and tap the little circle in the top right corner. You'll see your available accounts. Here select the one you'd like to switch to. Then continue with the connection process.
Step 5: Rename your New Account to Match the Old One
When you connect your wallet to OpenSea for the first time, your account will be unnamed.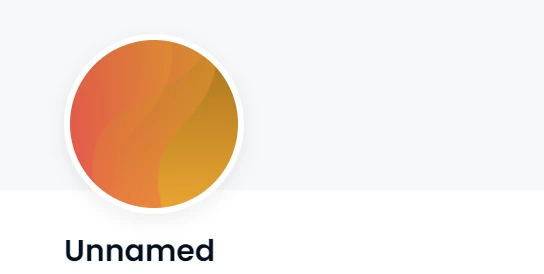 Go to the settings page on this new account using the drop-down menu as we did with the old one.
Now paste your old username into the field. And if you wish your new account to be fully identical, fill in your email too.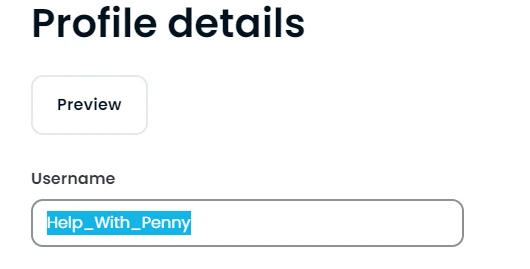 When finished, scroll down to the bottom and hit "save."
How Changing your OpenSea Username Changes your Wallet?
As you can see, there is no other way to change your wallet on OpenSea, than to have a new account to be identical to the old one.
As we already said, you don't have an account as such on OpenSea, but your wallet is the account. The wallet also holds all your assets. So no one will be able to tell the difference if you set the new account identically.
Once you got the right wallet selected, you can check out our guide on How Royalties work on OpenSea to get the most out of your NFTs.